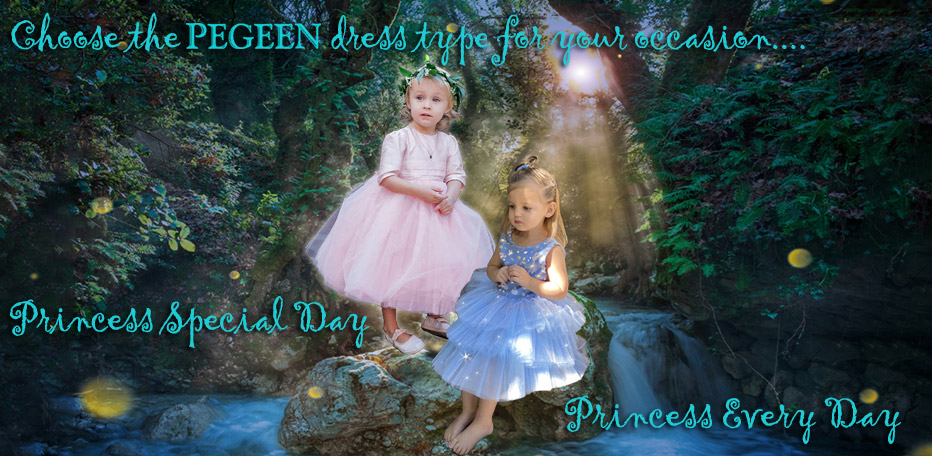 Welcome to Pegeen – An Exclusive Online Flower Girl Dress Company!
At Pegeen, we understand that for every parent, their little girl is a princess and our aim is to help you treat them like a real princess.
As a flower girl dress company for 40 years, we are a highly acclaimed, bespoke designer of luxury children's wear.
So be it a prince or princess, on special days or every day, we give you the chance of making your child feel truly special. Whether you choose an outfit from our Fairytale Collection for formal Occasions or our new Princess Everyday for the Parks, parties, and more, our staff is here to help you with your choices.
We offer most of our entire versatile collection of flower girl dresses in 200 colors, with a fit guarantee.
Having a hard time choosing a flower girl dress? Give us a call, chat online or create your own in our Pegeen Dress Dreamer.