We are always blown away by great photography. Exceptional images by DANIELE VERTELLI, Italy is no aberration. We revisited the black and white work he did for our 2016 Wedding of the Year and when we started to go through more of these images again, we fell in love once again with his beautiful work. Our customer chose Style 911 from The Fairytale Collection of flower girl dresses.

Flower Girl Dress Style 911 FAIRYTALE COLLECTION - Earth is part of the Fairy Tale Collection, with small flowers on the multi layered colored tulle skirt and Swarovski crystals, shown in autumn shades of tulle skirt. Real Swarovski Crystals around flowers, tulle and ballet neckline. Silk flower petals in the skirt and large self-tie sash. Includes short sleeves or sleeveless tank, other options available such as longer sleeves or flowers at a slightly higher price. See options below. Available from Infant through Plus Sizes, attached crinoline/petticoat and lined with silk.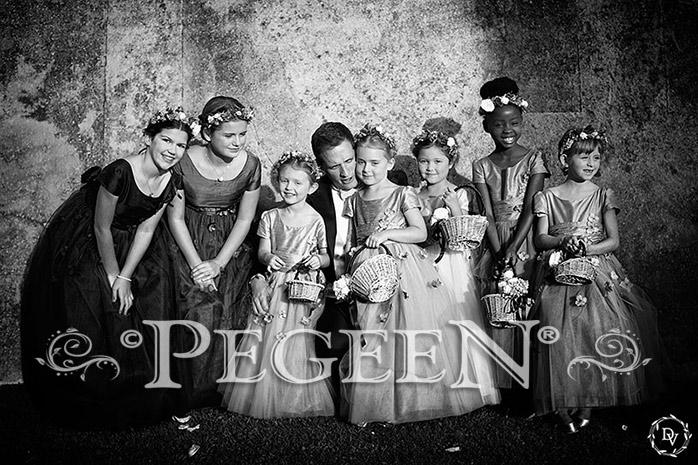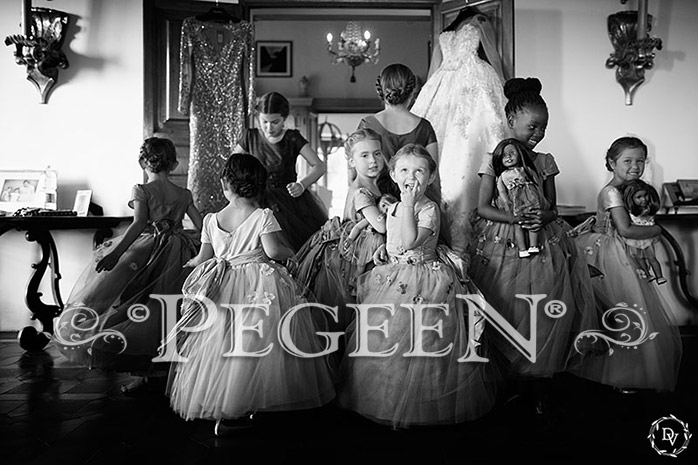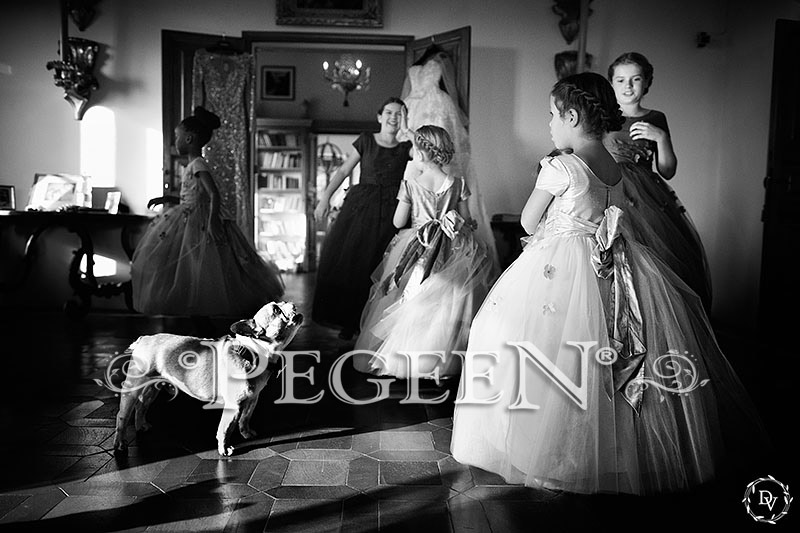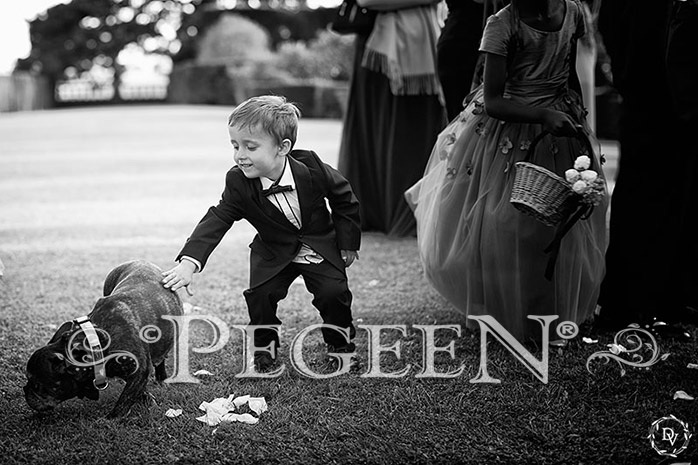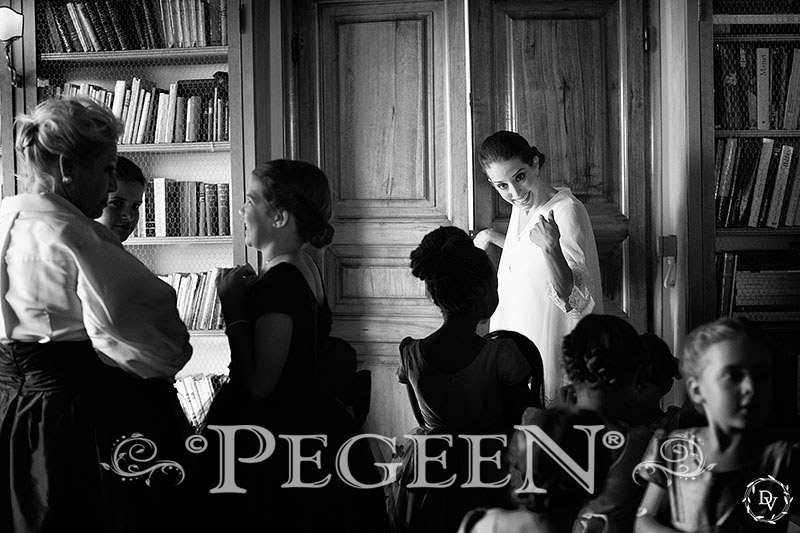 To order this dress exactly as it appears above click our CUSTOMIZE YOUR DRESS button and put those options as shown above in your cart. Flower girl dresses by Pegeen.com are made in 200+ colors of pure silk, in a choice up to three colors and completely lined in silk with its' own attached crinoline (petticoat). Various sleeve choices available including: sleeveless, short sleeve, sleeve cap, 3/4 sleeves and long sleeves.
Other Similar Posts: