Sweet White Silk Dress Doubles as a First Communion Dress
Posted on

February 1, 2018 6:08:19 PM EST

in What Others Have Done by

Pegeen
This sweet flower girl dress can double as a first communion dress quite easily. Monogramming included - Style 981.

HEAVENLY WHITES COLLECTION STYLE 981 First Communion or special occasion dress with Shawl Collar and 10 Layers of Tulle, and Sash. Mother of pearl button closure. Cinderella Sash. All of our skirt lengths are ballet length, meaning just three or four inches above the ankle which can be customized. Includes Sleeveless only. See options below. Available from Infant through Plus Sizes, attached crinoline/petticoat and lined with silk. Order a matching American Doll Outfit for just $60. WE DO NOT ALLOW MORE THAN ONE DRESS PER STYLE SOLD TO A CHURCH SO THAT YOU HAVE AN EXCLUSIVE DRESS FOR YOUR CHILD'S COMMUNION. Place your order early as possible to reserve your dress. Please indicate communion date, time and church on checkout.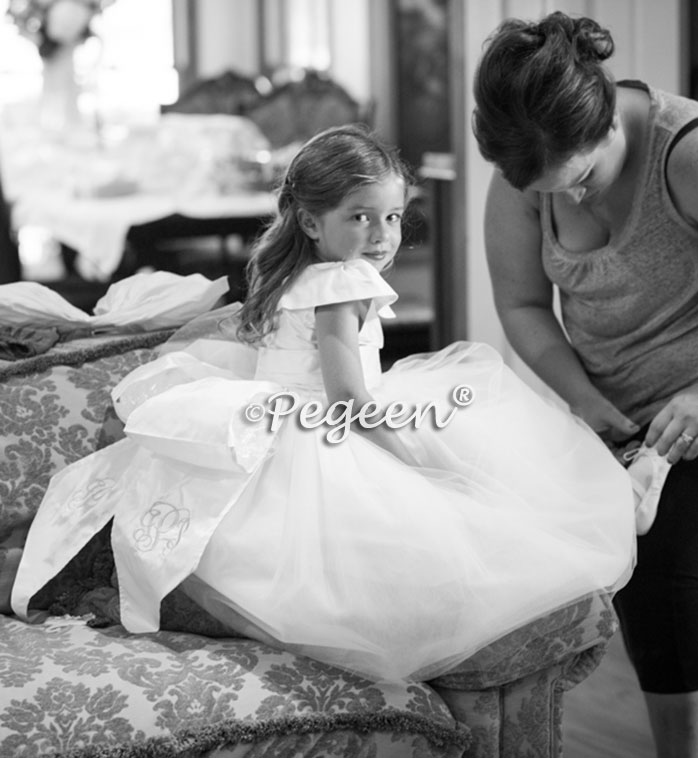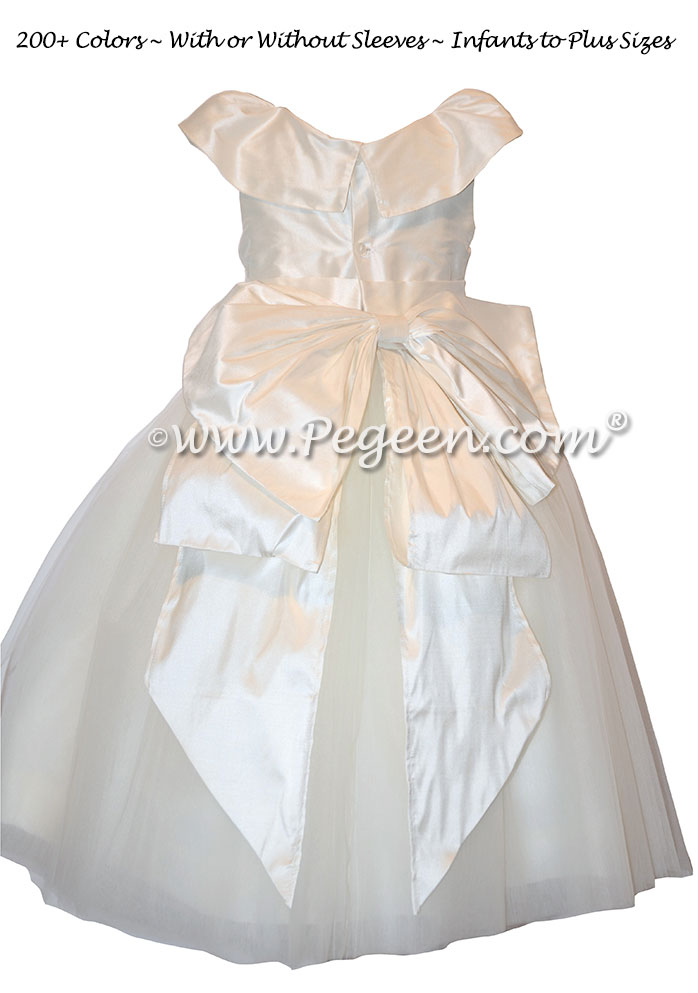 To order this dress exactly as it appears above click our CUSTOMIZE YOUR DRESS button and put those options as shown above in your cart. Flower girl dresses by Pegeen.com are made in 200+ colors of pure silk, in a choice up to three colors and completely lined in silk with its' own attached crinoline (petticoat). Various sleeve choices available including: sleeveless, short sleeve, sleeve cap, 3/4 sleeves and long sleeves.