Cinderella princess dress with Swarovski crystals
Posted on

April 3, 2019 10:04:05 PM EDT

in What Others Have Done by

pegeen
Pegeen.com ships all over the world but we couldn't help, living and working just a mere 1+ mile from Disney World, when our customer asked, why not make her a beautiful Cinderella Princess dress. NOW I personally can't wait to give one to my very first granddaughter on her visit to Disney too this month!
Dress made in silk with pale blue tulle, a charming Cinderella pin at the neckline and the entire bodice filled with pale ice blue Swarovsky crystals. Finally, all of our Fairy Tale Collection Flower Girl Dresses are available for special needs children. We believe firmly that these children are special gifts from God - Pegeen does not charge extra for these sizing changes.
Enjoy!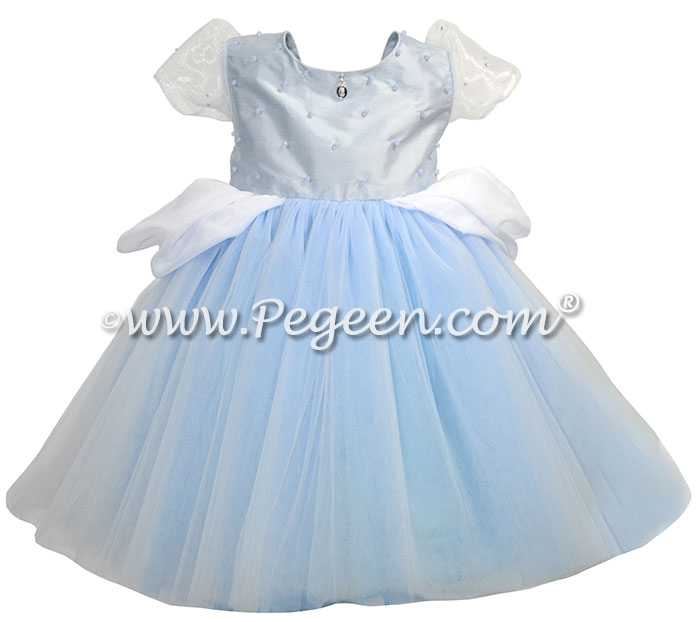 Discovering how she looked in a corner mirror! Smiles all day!