10 Most Darling Girls Dresses for Easter
Posted on

February 22, 2019 9:05:01 PM EST

in What Others Have Done by

pegeen
Easter time brings a feeling of renewal. In children's fashion it usually meant for my family at least, getting rid of our dark clothes and if we were lucky, easter hats. I can still remember some of my most favorite Easter ensemble as a little girl. One of my favorites was a sweet yellow dress with snall pintuck trim and a matching hat and one year I actually had a matching doll purse.
On our post today, we are showing you some of our favorite customer's Easter dresses that we made for them. I can smell the flowers in these for sure! Many of our customers will order a flower girl dress made in their favorite (or daughter's favorite) colors for their Easter dress.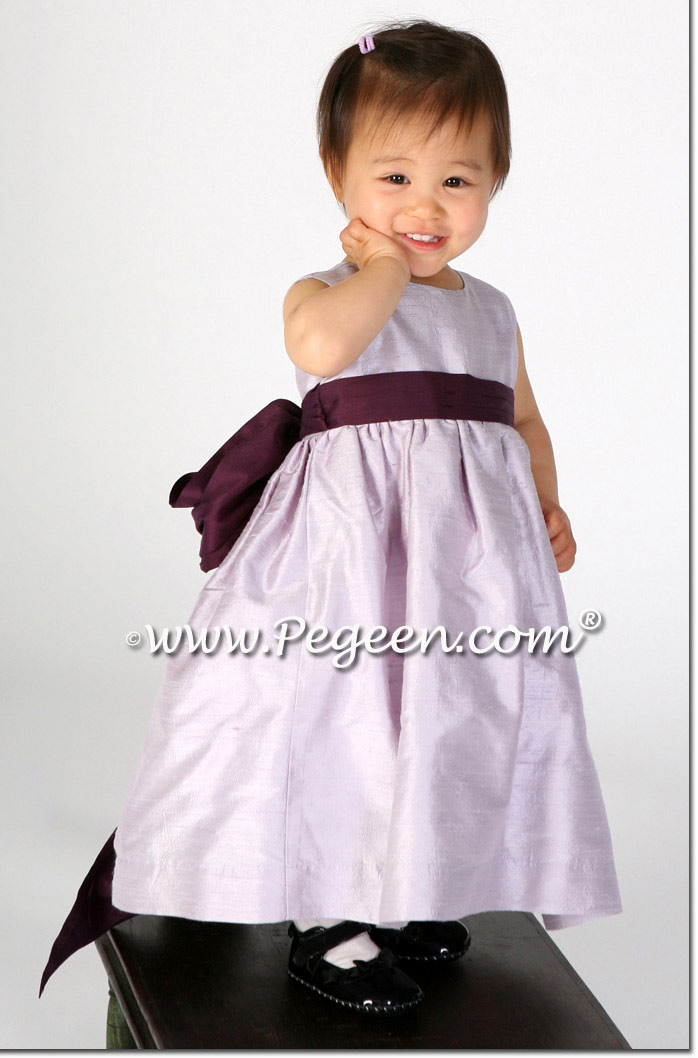 Starting with one of the cutest little munchkins, this sweetie had a light orchid silk dress with an eggplant purple sash. Classic Style 398 Above.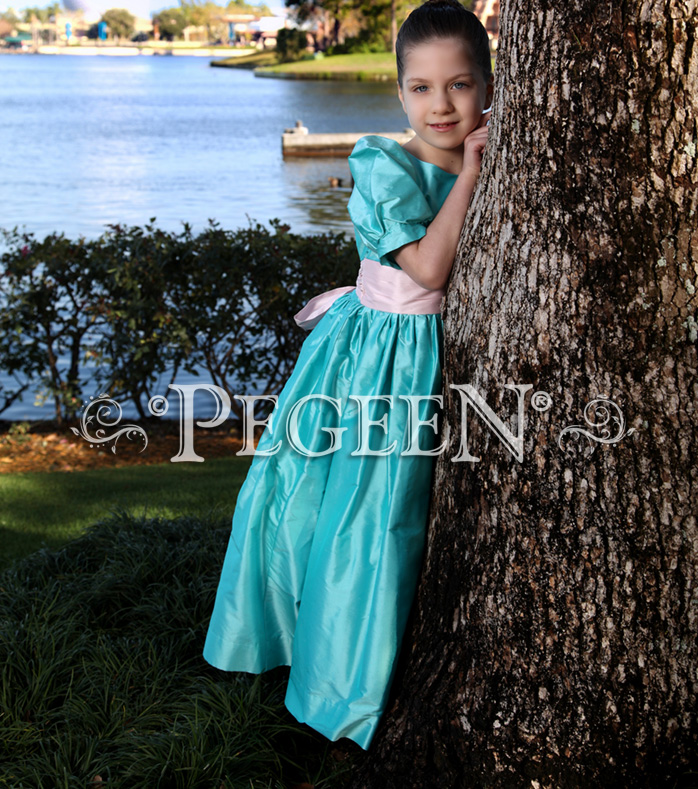 ABOVE: What could be better than going to Disney World with your grandma for Easter Break. Our customer meet us at our design studio and pick up the dress she had ordered several weeks earlier in Tiffany blue and Bubblegum pink style 398 with puff sleeves.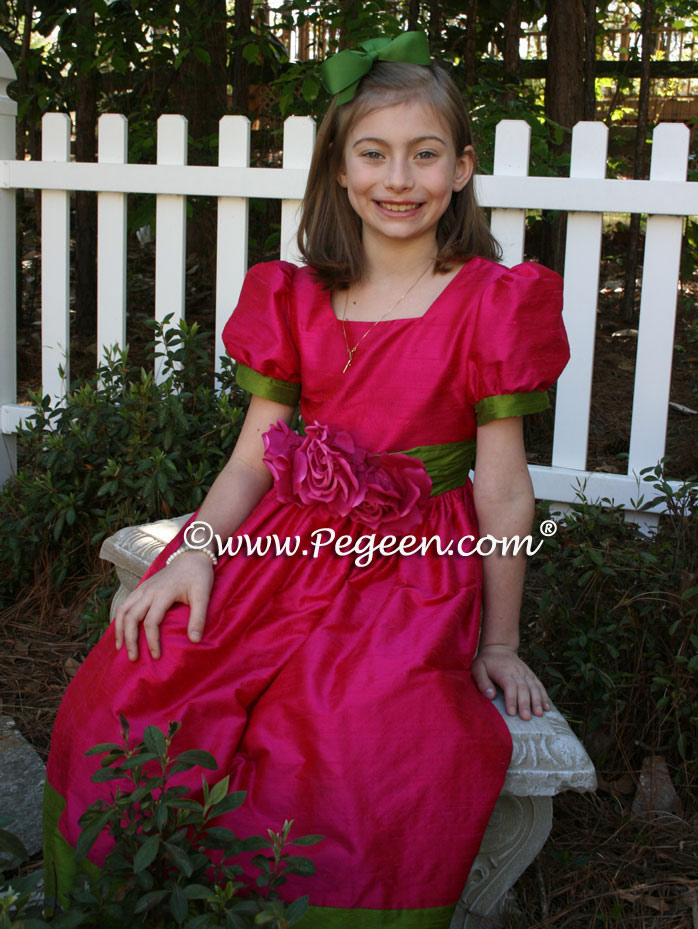 Some times, the simplest dress works great! Grass green flower girl dress in silk with a square neck and the base color in Raspberry Pink. Our customer wanted to do a classic portrait in her azalea garden for Easter. Style 401 ABOVE.Apple green custom silk tulle custom silk flower girl dresses with navy Cinderella bow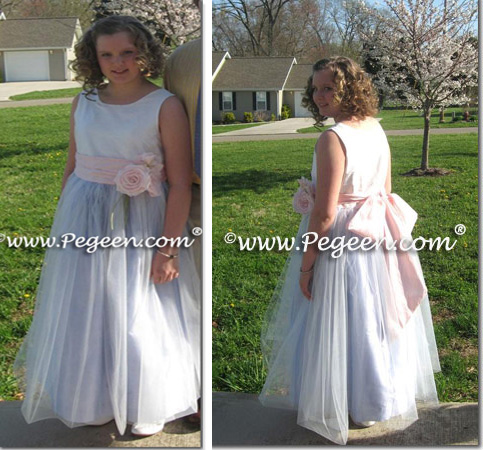 Our customer wanted for her daughters Easter dress in petal pink, cloud blue and a white silk bodice covered with a double layer of tulle and trimmed with a hand made flower in real silk. ABOVE Style 802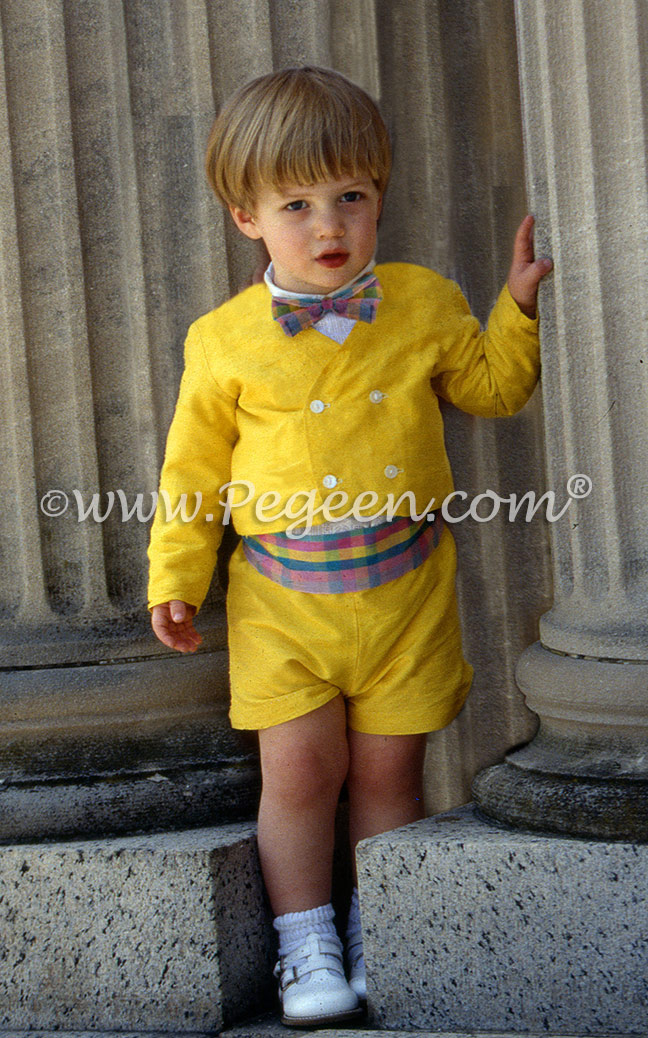 The customer chose a classic mustard yellow eton suit with a multi plaid cummerbund and bow tie. ABOVE Style 212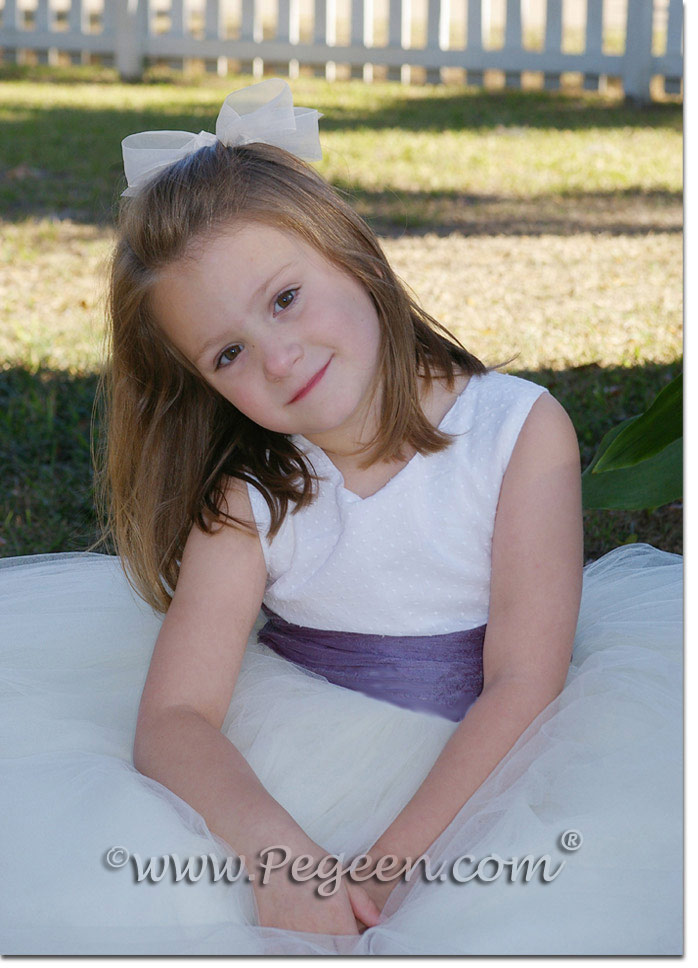 The customer chose a our Dotted Swiss cotton bodice with a iris purple sash and white tulle skirt for her daughter's Easter portrait. ABOVE Style 402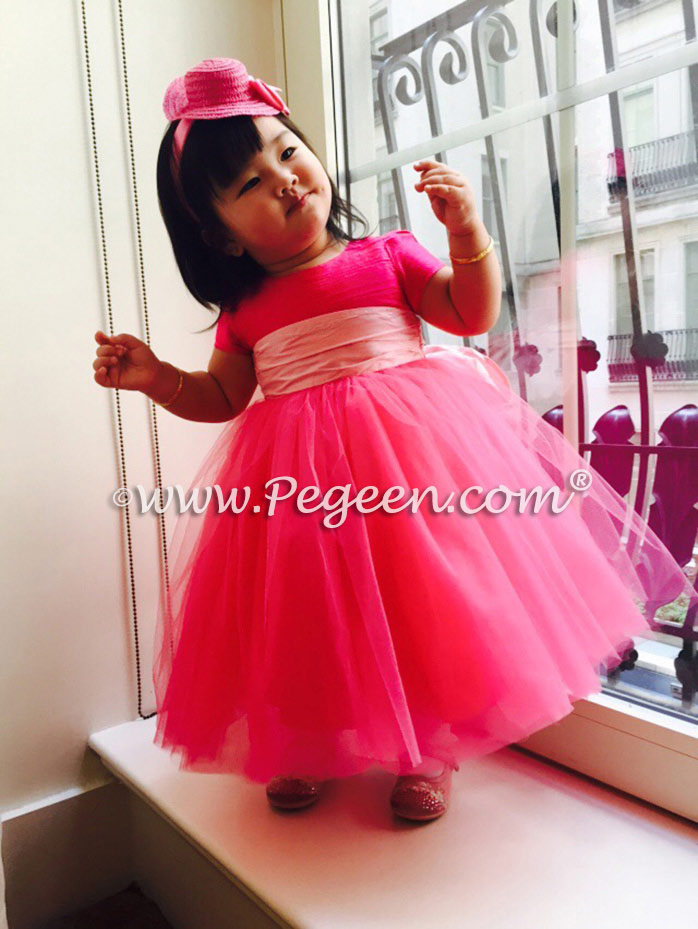 Here this one year old in her Easter bonnet and finest! Cerise pink silk and cotton candy silk sash/ ABOVE Style 402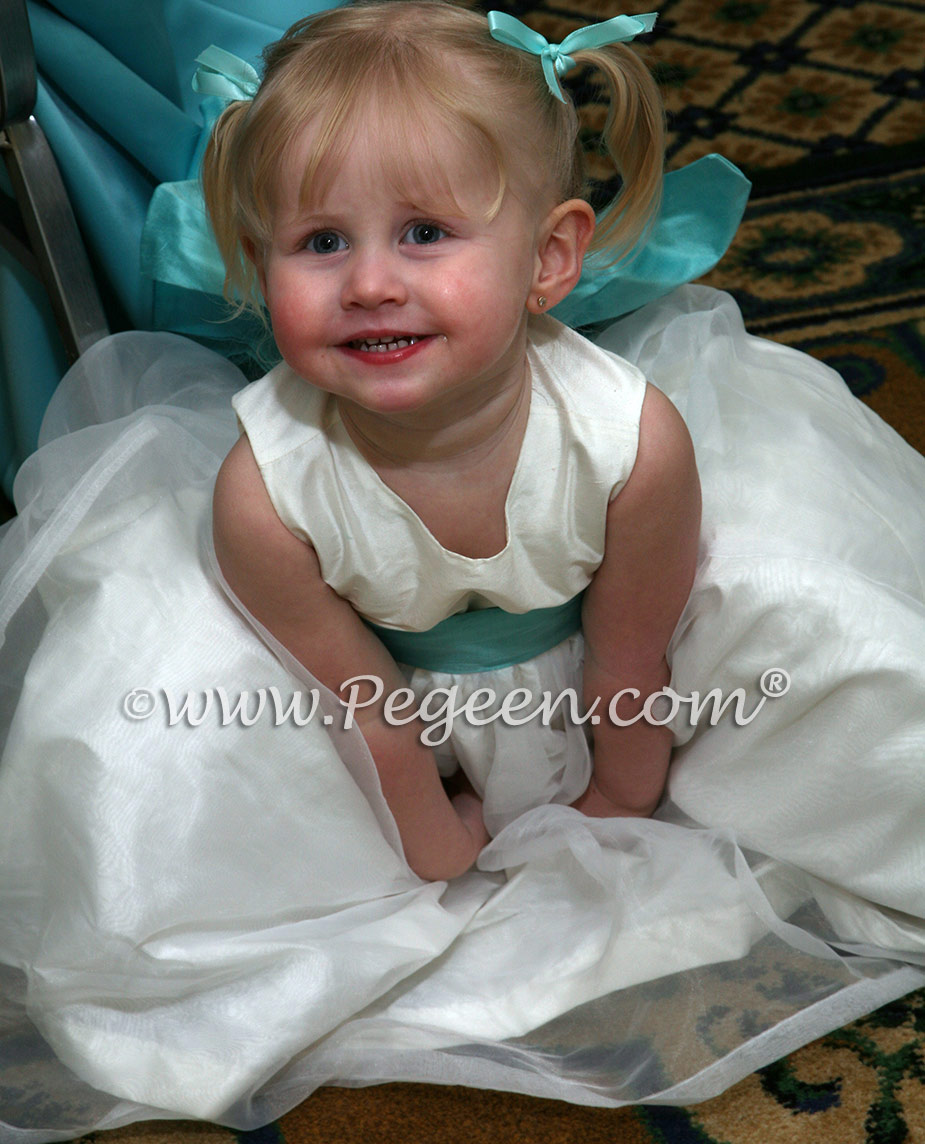 ABOVE: Never forget your bows! This bearely 3 year old has an ivory and tiffany blue trimmed silk Easter Dress. Style 394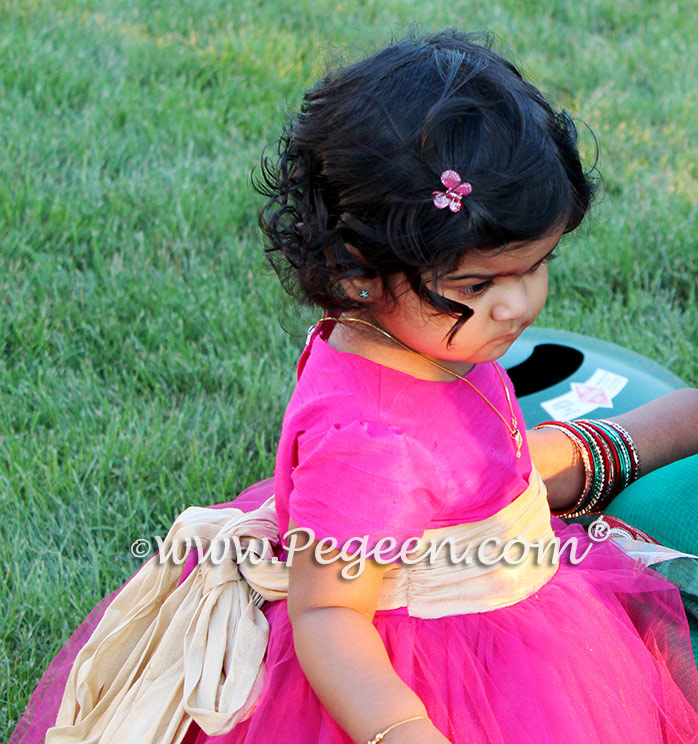 For this toddler's first East she wore our tulle dress in Boing (pink) with a gold sash. ABOVE Style 402
ABOVE: Never forget your bows! This barely 3-year-old has an ivory and tiffany blue trimmed silk Easter Dress. Style 394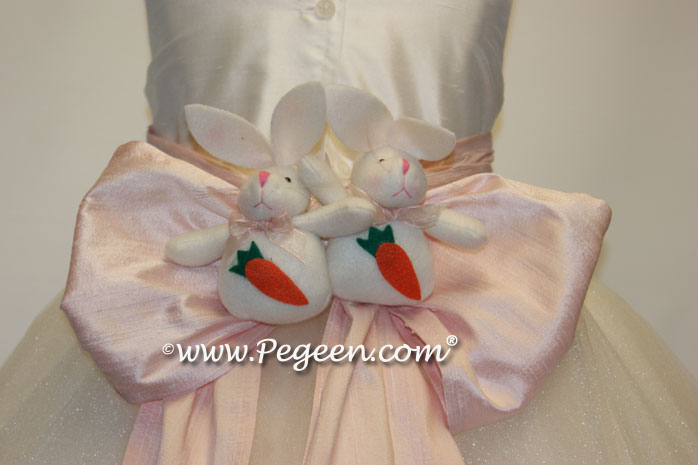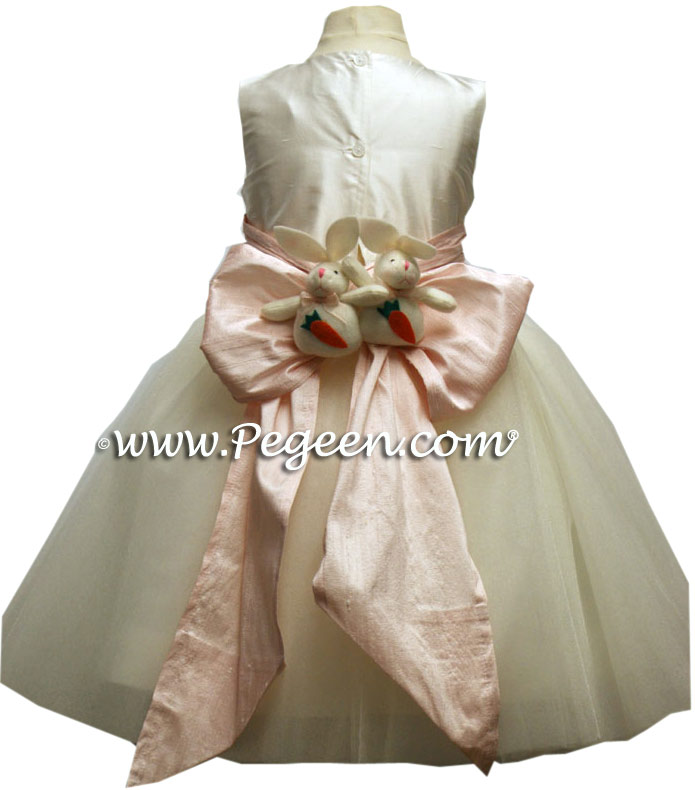 ABOVE and BELOW: You can choose a dress with a bunny trim for an additional $25 Style 402