One of my favorite cities, New Orleans, was the setting for this architecturally rich Wedding of the Year. The flower girl dress that we featured with from The Fairytale Collection called Earth Fairy because of the woodland flowers we use to trim the flowers girls dresses.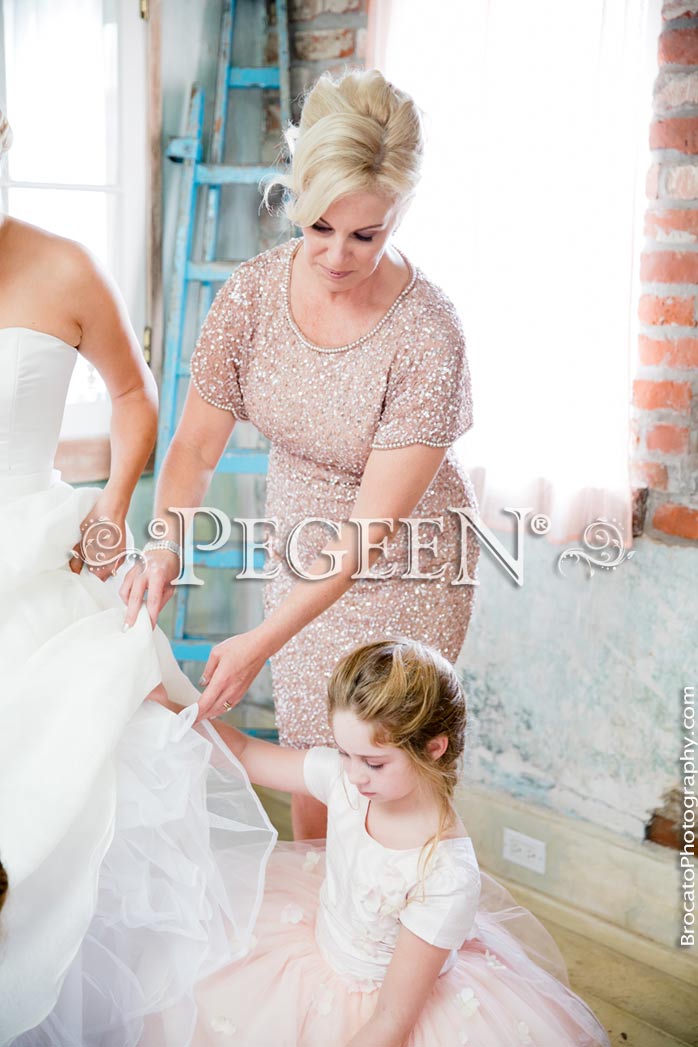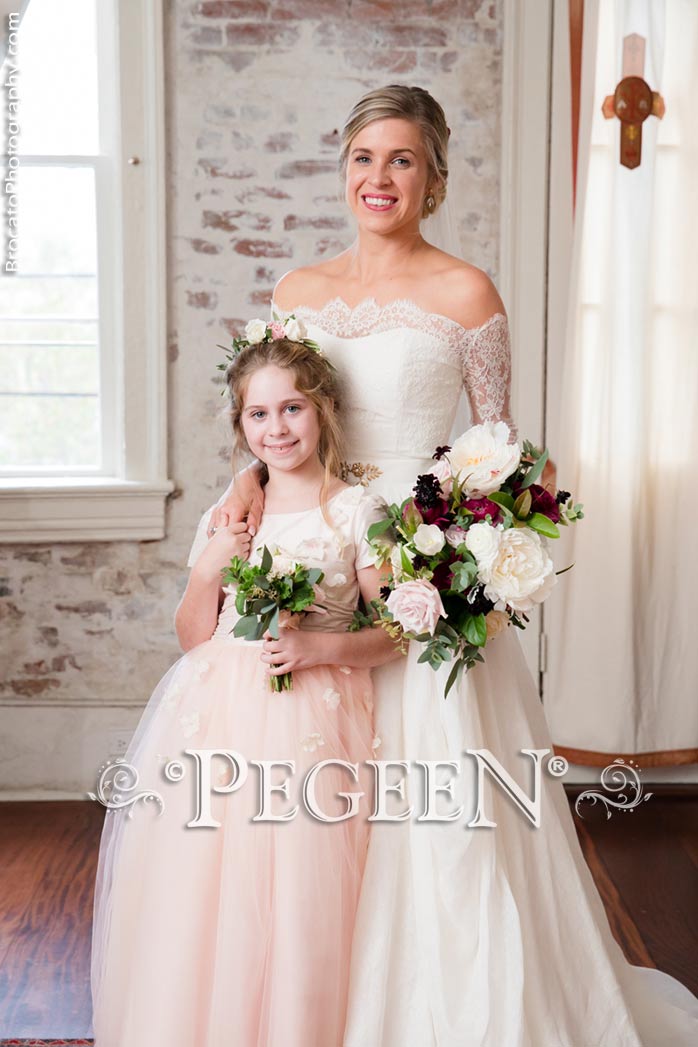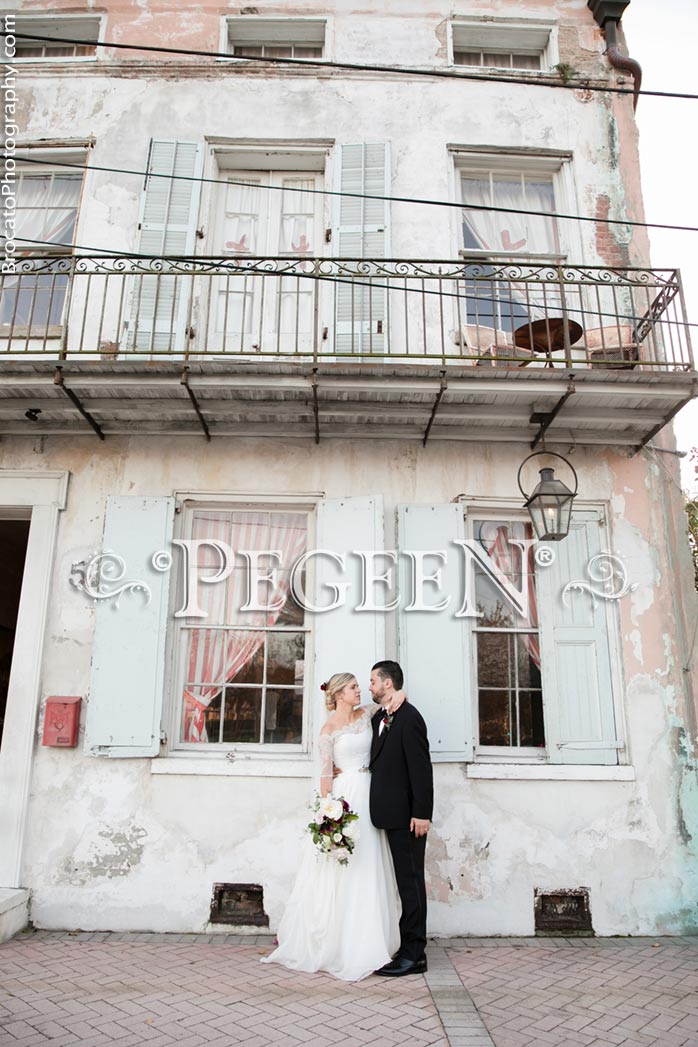 The setting was so rich and I learned a bit about wedding traditions in New Orleans - mainly called the second-line parade which is a fancy way of leading the procession from the ceremony to the reception but with a typical jazz band iconic to the south. Second line parades have been classified "the quintessential New Orleans work of art." Historically, the African-American people group started second lines as neighborhood festivities. The area associations offered social guide to liberated slaves, for example, credits and protection, and utilized the second-lines as a type of publicizing. Now this type of celebration is still used in The Big Easy. When I saw Alexis and husband Max's celebration I thought it was a Mardi Gras wedding but was explained the difference in the celebration.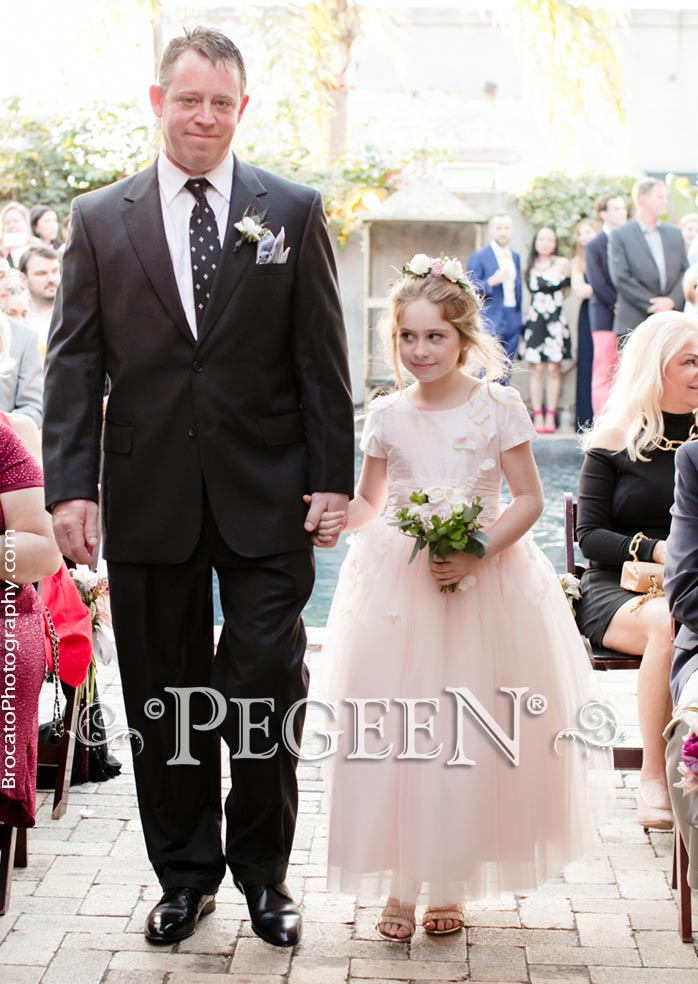 There are two sections to a second line. The principal line is comprised of the terrific marshal or march pioneer, the band, and the wedding couple holding umbrellas. In a wedding, the lady of the hour, man of the hour and wedding party take the position of honor. The swaggering revelers who fall in behind are alluded to as the second line. The pioneers of the motorcade carry fancy umbrellas, while different members shake hankies while they move. A metal band (trumpets, trombones, drums, etc) plays a few beats that gets everybody moving and moving. You can regularly recognize the second-line by splendidly bright and beautiful suits and pennants.
Photographer - Brocaton Photography, New Orleans ~ Location- Race and Religious, New Orleans LA ~ Flowers - Poppy and Mint, New Orleans LA Brides Dress - Carol Hannah (purchased from the Sentimentalist in Atlanta) ~ .Bridesmaids - Azazie