These flower girl dresses explode with color
Posted on

May 30, 2020 4:58:28 PM EDT

in What Others Have Done by

pegeen
These adorable flower girls are having the time of their lives at the couple's wedding. Why wouldn't they? Their silk flower girl dresses are made in shamrock green and purple thistle and trimmed with the most realistic of roses in the back bustle.
Our goal at Pegeen is to always fulfil your dreams of the perfect wedding with some pretty different color combinations and by far, this wedding was one of our top five choices!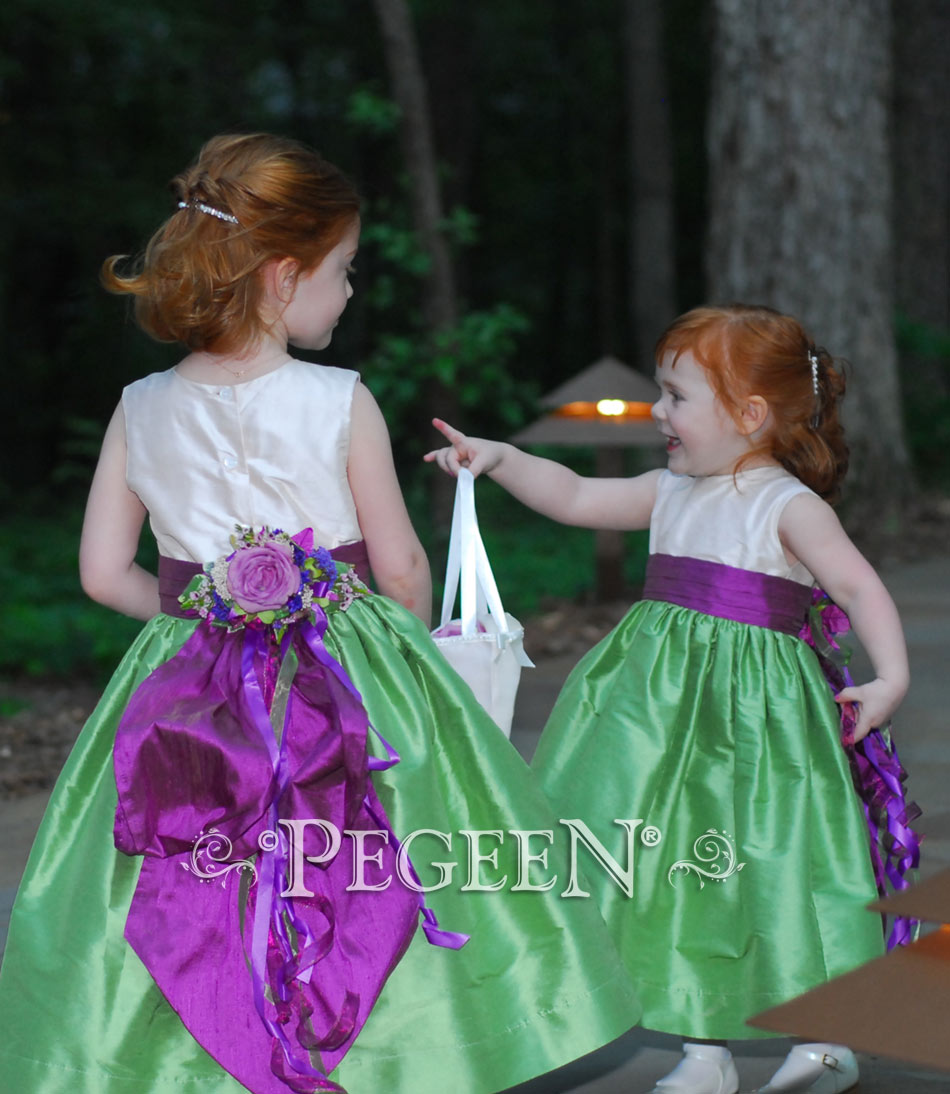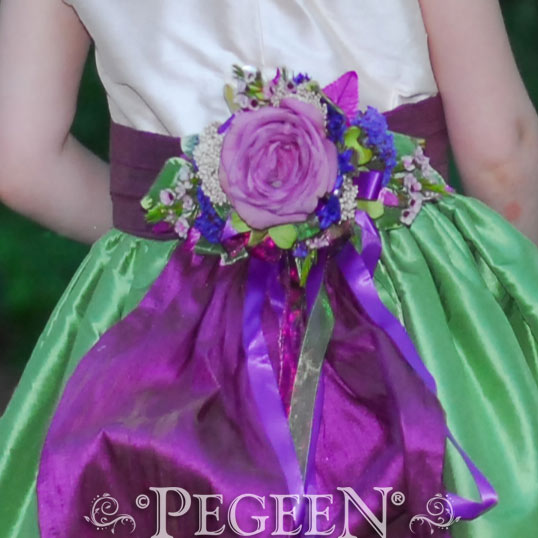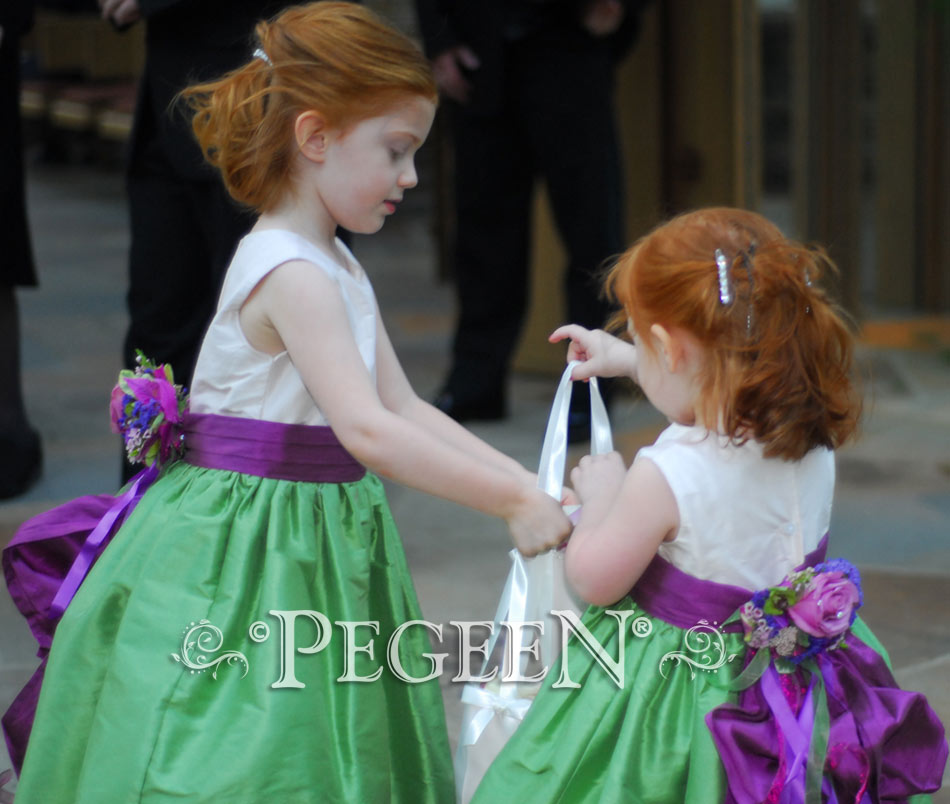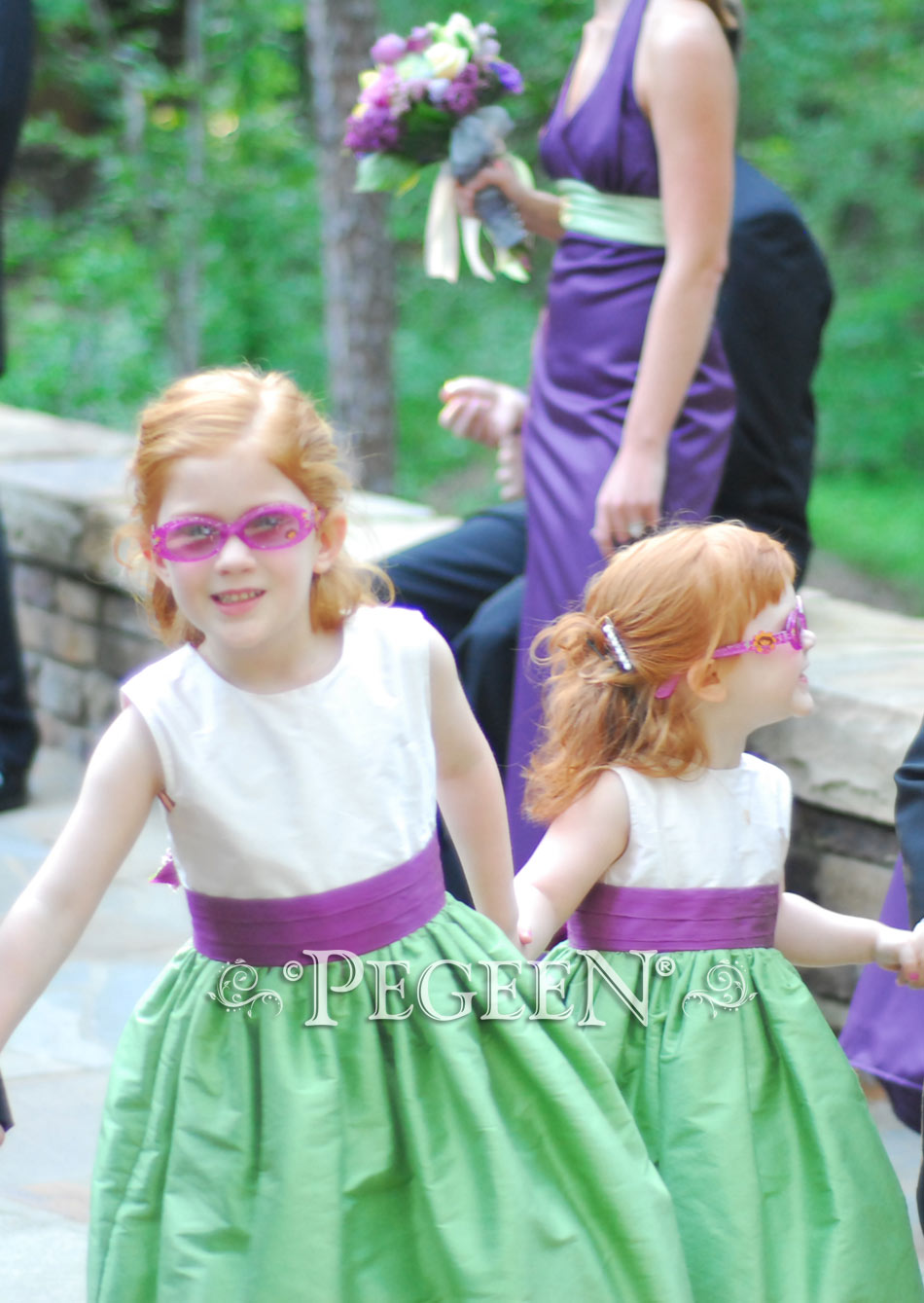 We have hundreds of flowers, trims including various rhinestones and more, that can be found on our Trim section. You also can choose from dozens of tulle colors and moreover, we can give you the choice of layering up colors in a variety of colors to make even more color combinations. Scroll down below on this page to see some examples of that very thing. Believe us when we say, "anything but a white dress" and remember, Pegeen offers over 2 billion color combinations when you design through our Pegeen Dress Dreamer. Go ahead, try it out.