It's Nutcracker Audition Time! Mom's and ballet students across the county are attending the start of the Holiday Season's Annual Tradition!
Whether you are 6 or 60, many moms (and dads) and dance students are just about ready to attend Nutcracker Auditions for parts in the seasonal ballet. From playing the part of Mother Ginger (Dads this is for you – you need to hold a 50 pound costume on your shoulders, and try to steal the scene), or one of the moms in the Party Scene or that aspiring ballerina… there are parts for you. Check facebook for audition schedules or local community bulletins.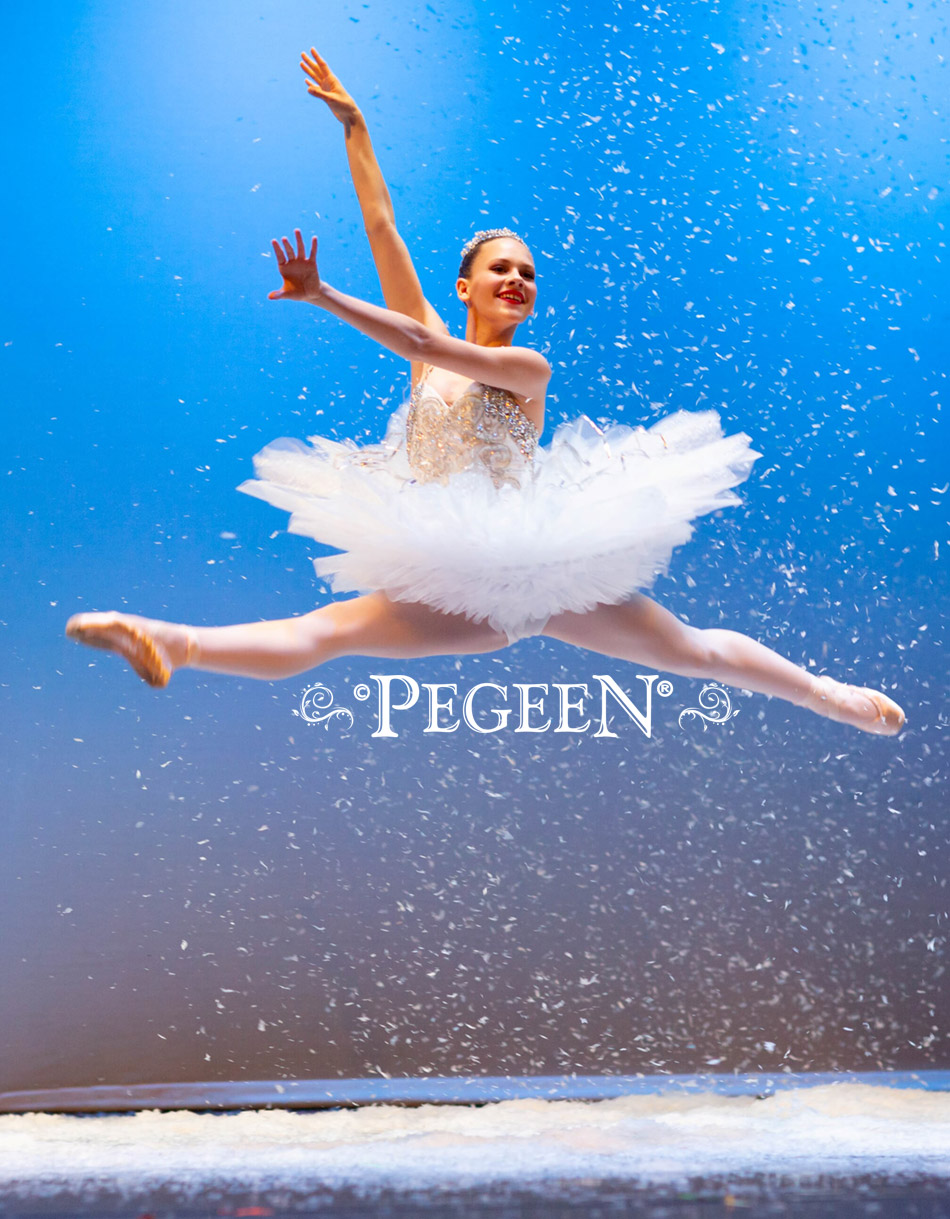 Each year, Pegeen.com is hit with thousands of costume requests all around the same time and every year we work on making the process smooth as possible.... from our Clara Dresses to Mother Ginger, we just want this season to be perfect for you and for us! We want your students to shine. In addition to flower girl dresses that Pegeen produces, their Nutcracker Dresses are available in 200+ colors and multiple styles to suit any ballet company or individual dancer. Each year around this time, Moms and Dance Instructors alike are trying to find the perfect complement to their Nutcracker Ballet stage performances.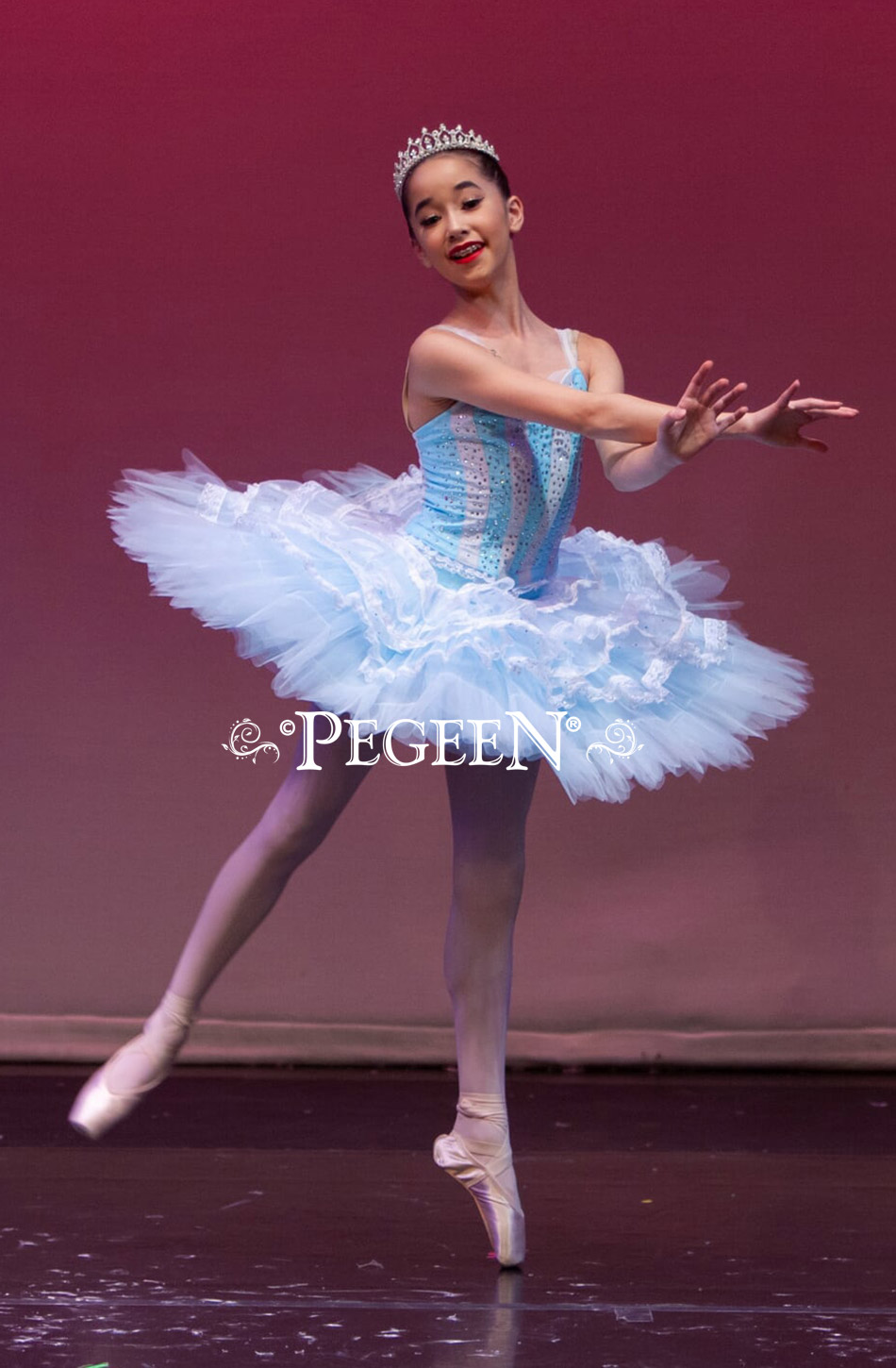 Also added are several choices for the Party Scene parents which includes the Evening Tails and Vest Sets for the men, dresses for the women and several new styles for Fritz and the boys in attendance. There are several Professional Tutus including for the Snow Queen, The Sugar Plum Fairy and the Swarovski Crystal adorned Dew Drop Fairy with over a thousand crystals. New for the season is the Marzipan Costume as well with shorter, romantic style tulle skirts for the tiniest ballerina. Not to forget the Toy Soldiers and for the Corps de Ballet, we added Spanish Dancer, beautiful Waltz of the Flowers costumes in three different styles and the Snow Corps de Ballet as well as the several dozen styles for the Party Scene Dancers for all of Clara's friends in attendants.

Even Skating Clubs get into The Nutcracker producing their version of this famous ballet. Not to be outdone - we have made costumes for a few skating clubs adapting slightly some of our costumes.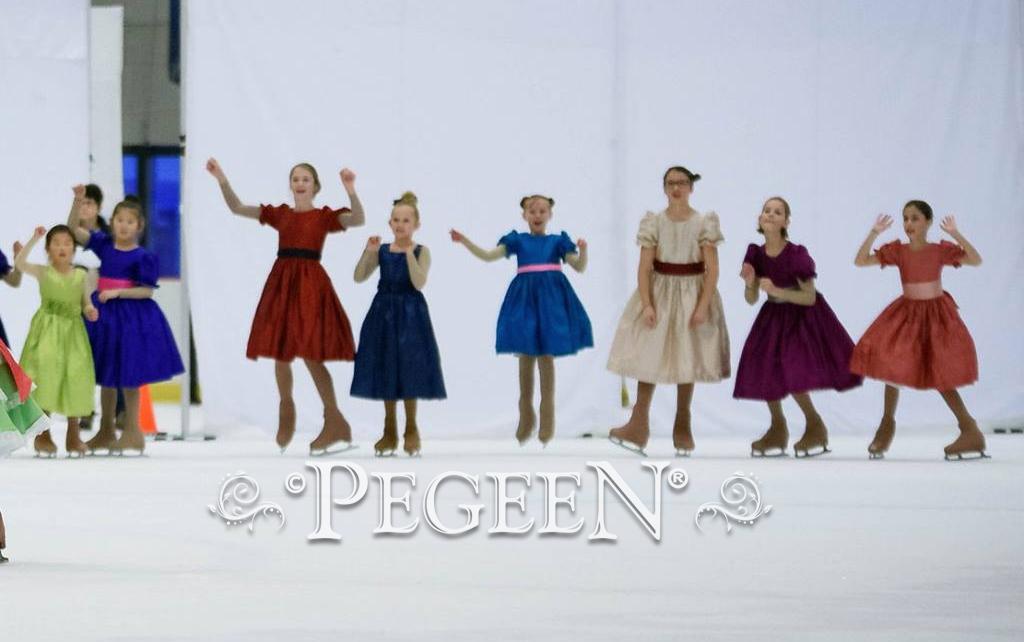 This season for the Nutcracker Ballet, Pegeen has designed some new styles including a few new styles for Clara, the little girl whose dreams come to life in the ballet. Pegeen's Latest Styles for the Nutcracker are Available from sizing from the very small child (for holiday dressing) through Plus Sizes and Women's. Men's sizes and boys are also included. Visit the full line at our gallery details.