Plus Size Communion Dresses and We Guarantee the Fit
Posted on

January 5, 2019 2:15:22 PM EST

in What Others Have Done by

pegeen
One of our favorite quotes from one of our moms: "Your Plus Size First Communion Dresses Have an Amazing Fit!!!!! Thank you so much for making my little girl's day!"
One of the things we take special care about is our sensitivity to the Plus Size child and there is no more of a difficult time than a mom looking for a First Communion Dress for her plus size daughter. Frustrated when walking into retailers or shopping online for a solution, one of the worst stories we hear is that her child is denigrated for her size right in front of her. Many of these children end up having huge eating disorders because of peer bullying and we are particularly sensitive to the pain these children go through. Personally, I remember the day I started my fight against anorexia and bulimia. I was an aspiring dancer and someone compared me to my tiny petite sister and there you go – issues for years.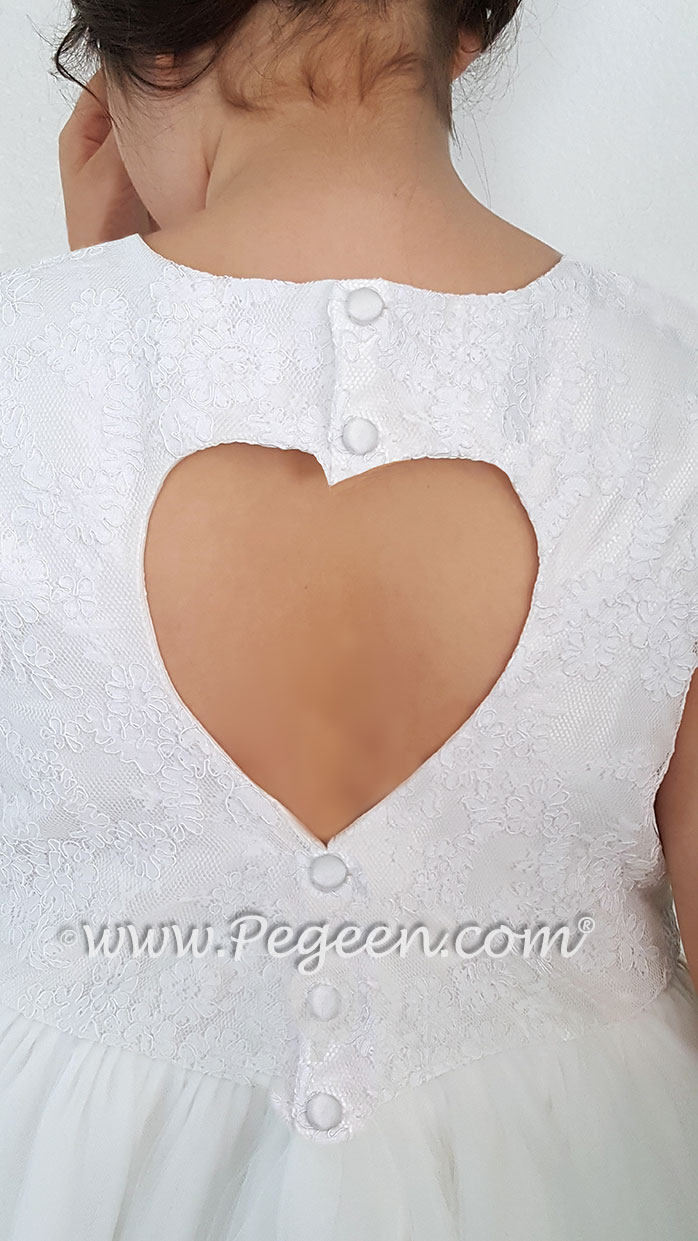 So many times we hear from moms who visit, for instance, large bridal apparel "box-store" types with the employees giving rather rude comments – the worst one, "Oh Gawd, we can't fit HER type – maybe we should just put her in a women's dress and cut it down". That was done right in the presence of the little girl. The mom later told me, crying on the phone, how hurt her child was, crying all the way home and then some.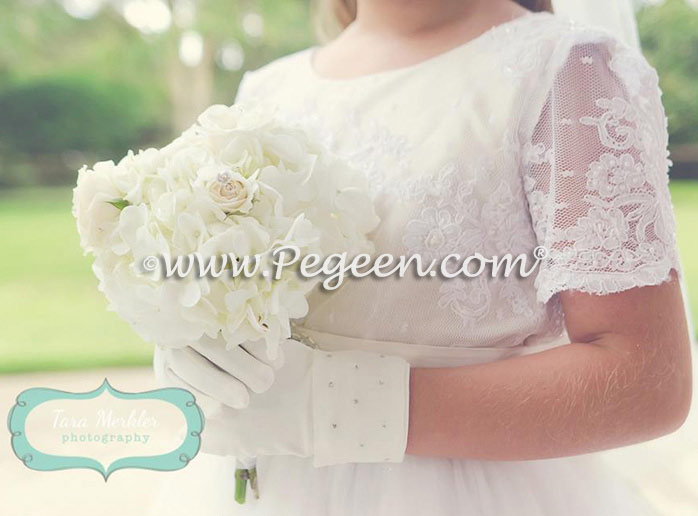 Are you serious, retailers? How would you feel if it were your child and someone gave that type of comment to your daughter? One of the things that we like to explain on the phone to the mom is how to take measurements, then so we can talk freely, we ask the mom to have her daughter leave the room or call me back once she leaves the room so she doesn't hear us talking about fit concerns and our solution.
We treat every one of our clients with nobility AND make a quite damn great dress for any customer, in any case in the event that they are in the requirement for a larger size dress or not. Each dress we make should is available as a larger size style (so don't worry if a particular size is available for your special fit girl) and we can make the dress fit impeccably too with what we call "A Bodice Fit". We had a client once call it "Magic in a Box" and I trust it puts the correct name to our personal procedure of sending a bodice via the post office that after the client's youngster attempts on, we filter it into our program visual framework and make the right change.
Be sure to visit our website highlighting our First Holy Communion dress styles which are available in sizes 7R to Plus Size.