Tinkerbell flower girl dress for the cutest little munchkin
Posted on

April 17, 2019 4:50:46 PM EDT

in What Others Have Done by

pegeen
I am SO excited because as a new grandmom, I get to take my grandaughter to Disney next week, because after all, at Pegeen, we are surrounded by some wonderful magical moments! Imagine being so lucky as to be just a mere mile from Disney and seeing the fireworks every single night. So, here was a recent shot of my little Holly, just 6 months ago but they sure grow!
We haven't finalized what she is going to wear yet from our Pegeen Fairy Tale Collection - her mom is partial to Moana, so we will just have to see.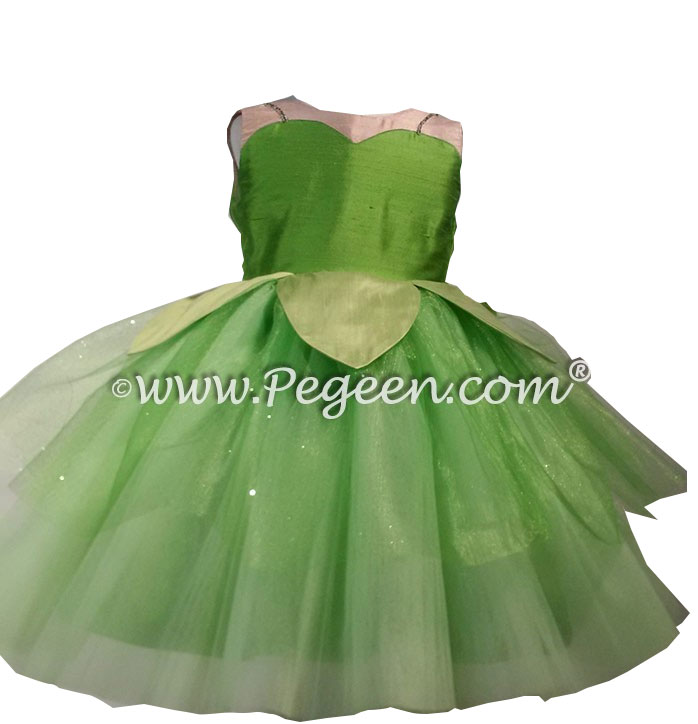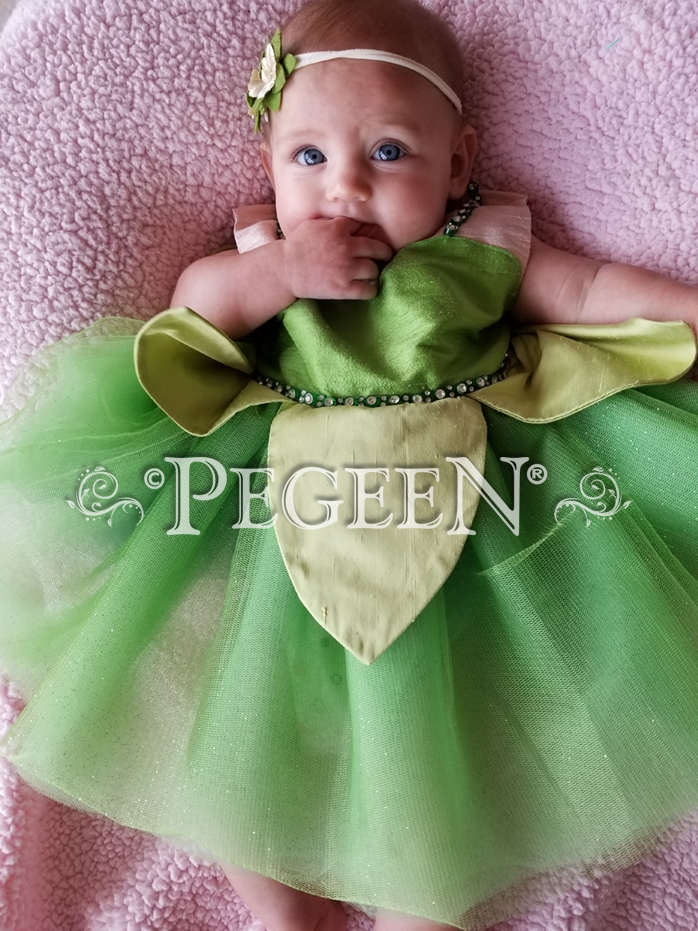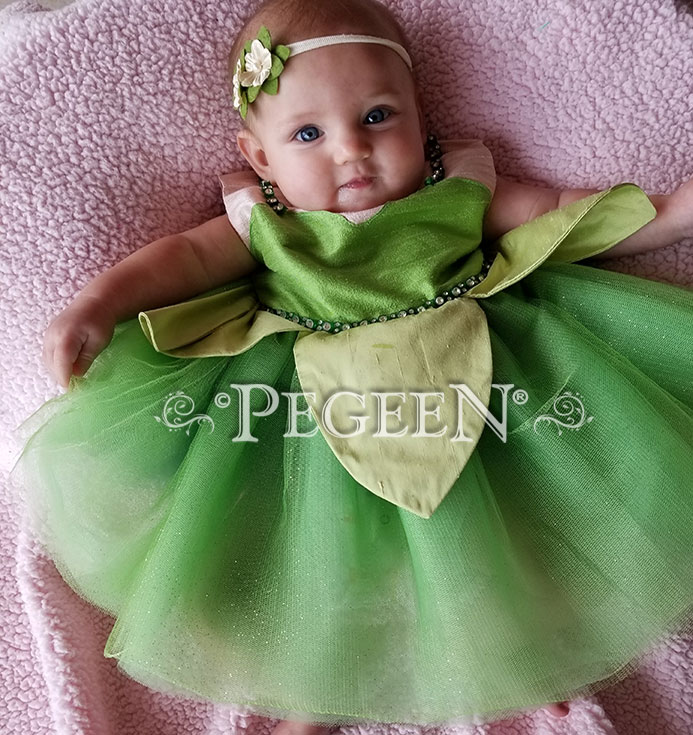 The style is slightly different for toddlers and infants: we use a flesh color bodice so that they could wear onesies underneath.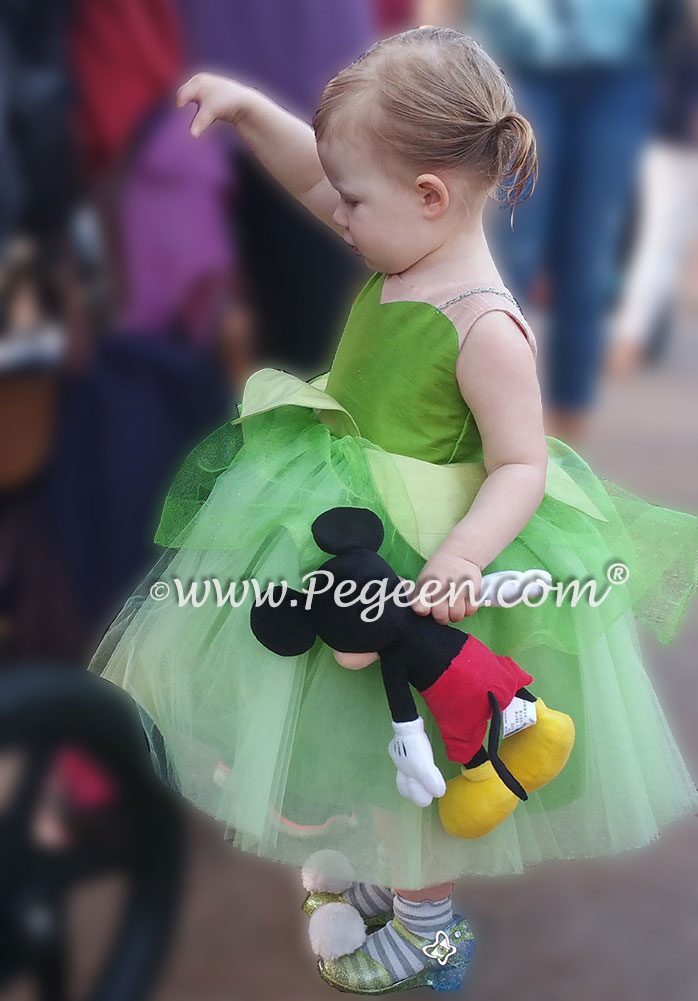 Then, we also make Tinkerbell for older girls as well.