Tulle Colors
For Spring 2020 we have added many new choices of tulle for our flower girl dresses!
The following types of tulle are available. First is our standard "illusion tulle", the second is our novelty tulle's. Each has a different type of quality. When we say in the description that there are 60 colors of tulle available, we mean those tulle's that are directly below.
Sorry, we can not send a sample of tulle colors for many reasons. First, with our silk the fabric swatches we use to send to you are the scraps that end up on the cutting floor. That is not the case with tulle and we would have to cut into our straight pieces and that would NEVER be a good idea. Second, tulle is very thin and therefore you cant really see what the colors are like without our special layering. Colors below that match our colors of silk are indicated by the same name and a color asterisk!
Most colors in the illusion are also available as Shimmer Tulle +20 (also called Crystal Tulle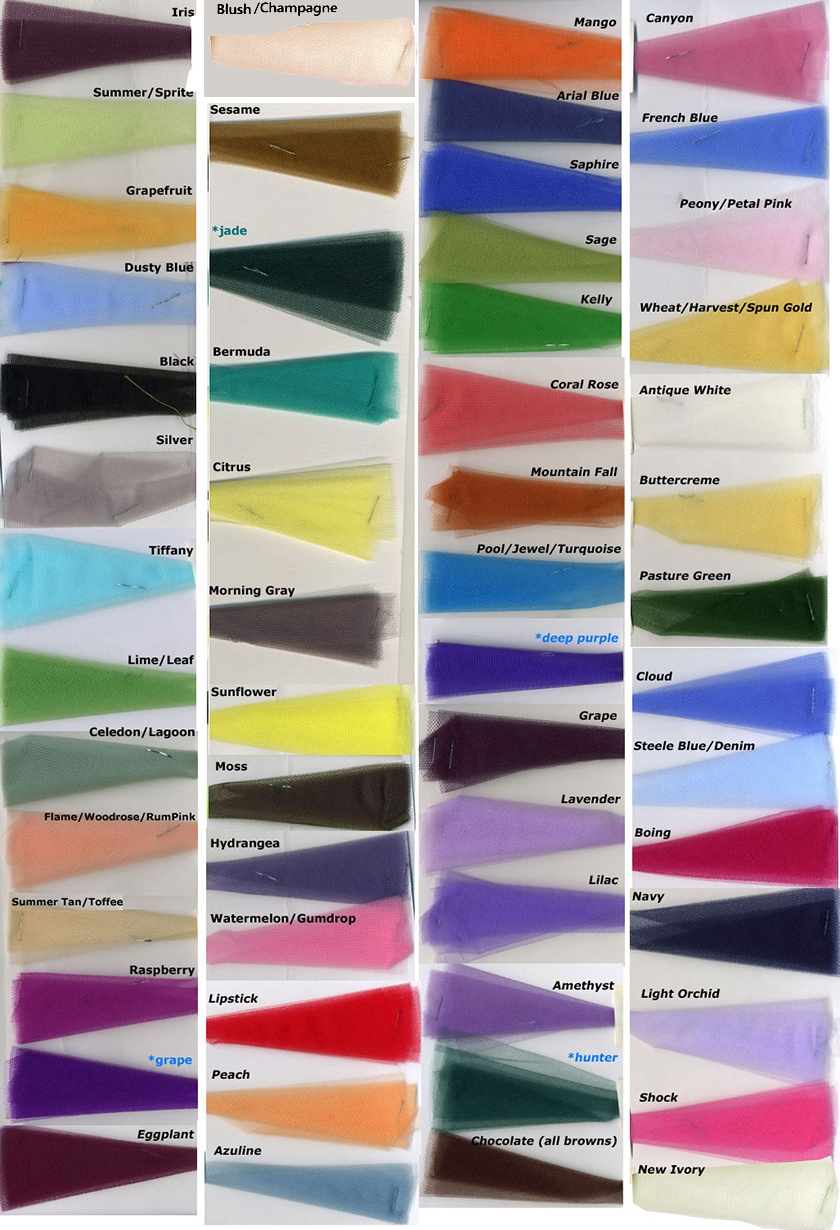 BELOW:
NOVELTY TULLE include our Dew Drop Tulle and any other class of tulle we add to the collection.
Dew Drop tulle, unless included in the description of a dress, is an additional $25.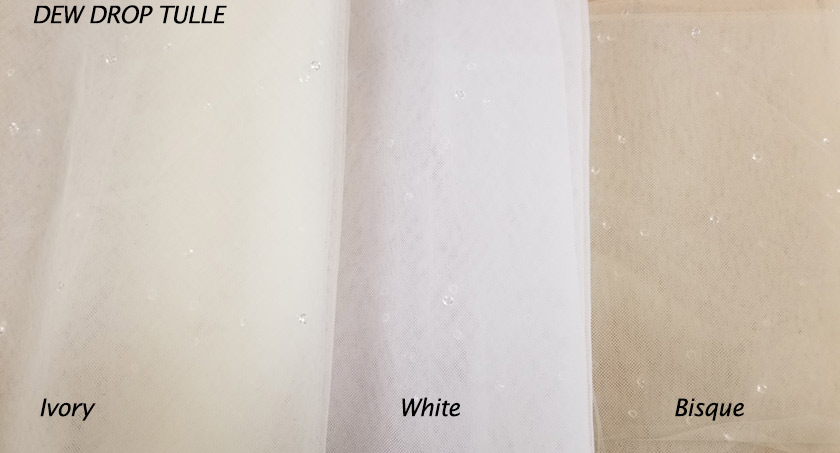 Spider Tulle are tulle's with gold or silver glitter or in some cases these veins or metallic "spiders" in the tulle. Usually, and unless included in the style, the upgrade for this tulle is +25.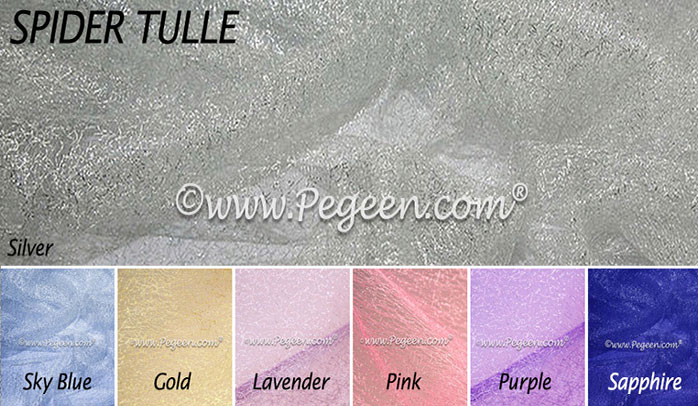 Pearl Netting (left) and Sequin tulle (right) is really, really special and can be added to any dress $50 with thousands of sequins in clear on a pale eggshell which goes fine for white or ivory. We can get some colors in the pearl netting on request

Glimmer tulle is always an add-on for +25.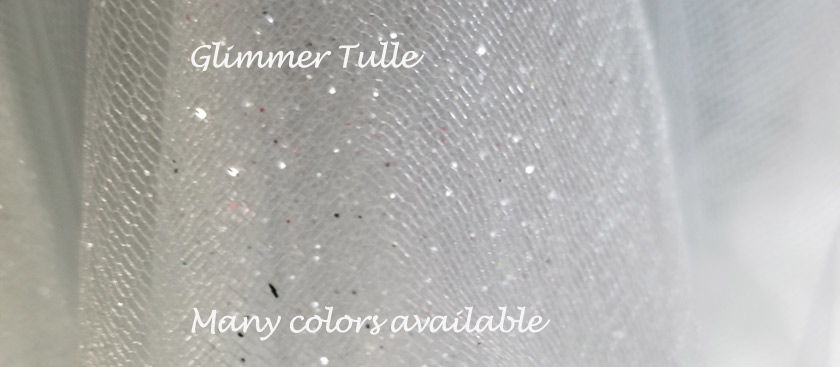 There are no products matching the selection.