This dress was based on style 730 and had the base color in Sea Green and Coral Rose silk. This dress is part of the Nutcracker Collection for the Clara Party Scene Dresses. Optional prices are subject to change. Check menus for current prices.
About our dresses:
In September, mothers and dance directors alike start calling us to place their orders for their upcoming performance of the Nutcracker Ballet held around Christmas Time. Like our Wedding of the Year Flower Girl Dress that we featured in our full page advertisements in bridal publications like Ceremony Magazine, Luxury Brides, Grace Ormond, and UK Cosmopolitan Brides, these dresses are going to be featured in our ads for various dance publications including Dance Magazine. There were no additional charges for this flower girl dress. Optional prices are subject to change. Check menus for current prices.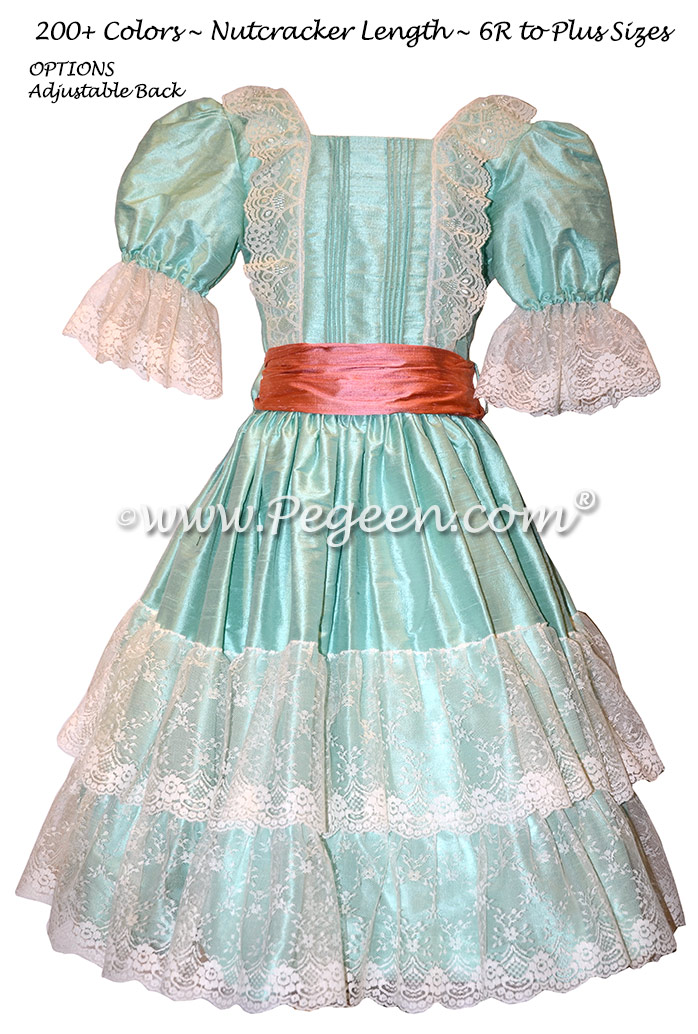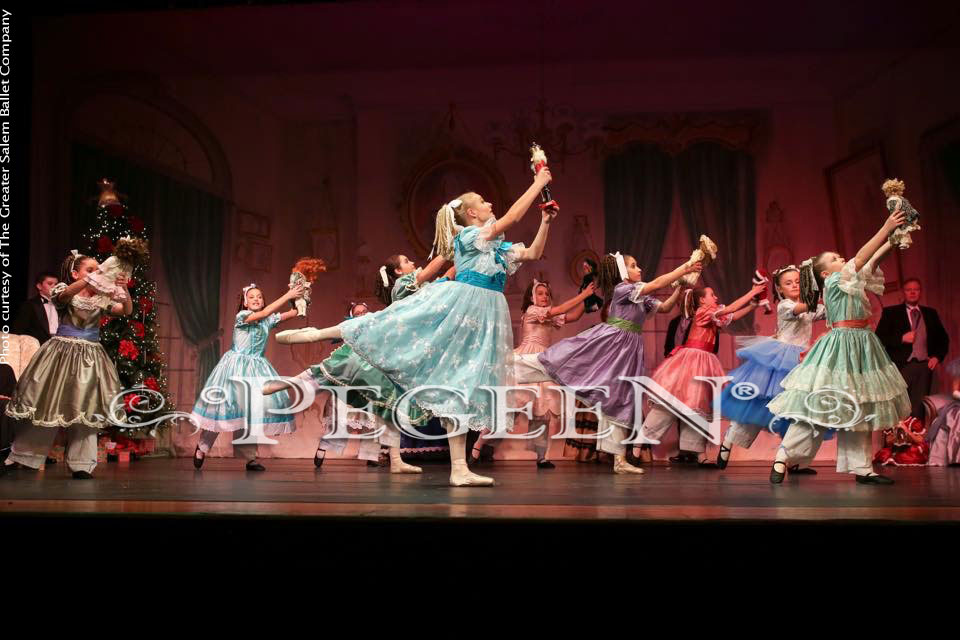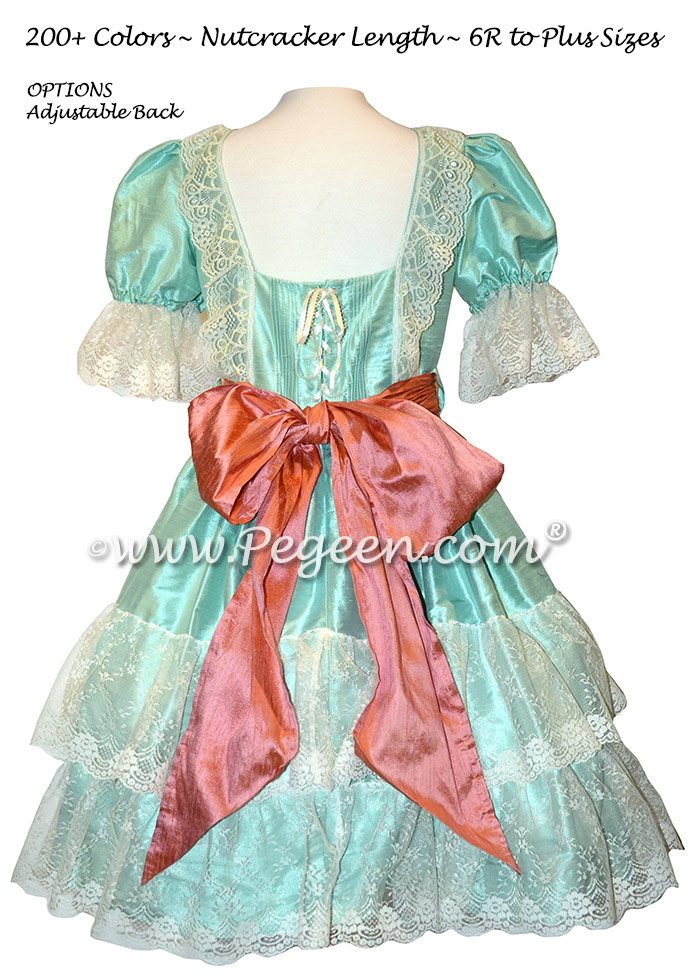 Custom flower girl dresses are not returnable as they are made to your specifications. We pride ourselves in our Pegeen® Guaranteed Fit and Workmanship.
Pegeen® is a manufacturer and designer of Luxury Childrenswear,
and our heart and soul goes into the process of each and every dress. We are not mass produced and do not sell to stores so that our dresses have an exclusive appeal to our customers. Each of our clients grow with us and many become long time customers and friends. If you are looking for a cheap flower girl dress, don't come to us because we don't use fabrics that are not up to our standards. BUT if what you want is an impeccably made and gorgeous dress or suit for your child, from the finest imported materials, then we are your designer.
Proudly made in the USA