---
Silk Flower Girl Dresses in Antique White and Arial Blue Silk and Tulle - Style 402
Photographer Allen Ayres, Bellafotographia in Beaumont TX l www.bellafotografica.com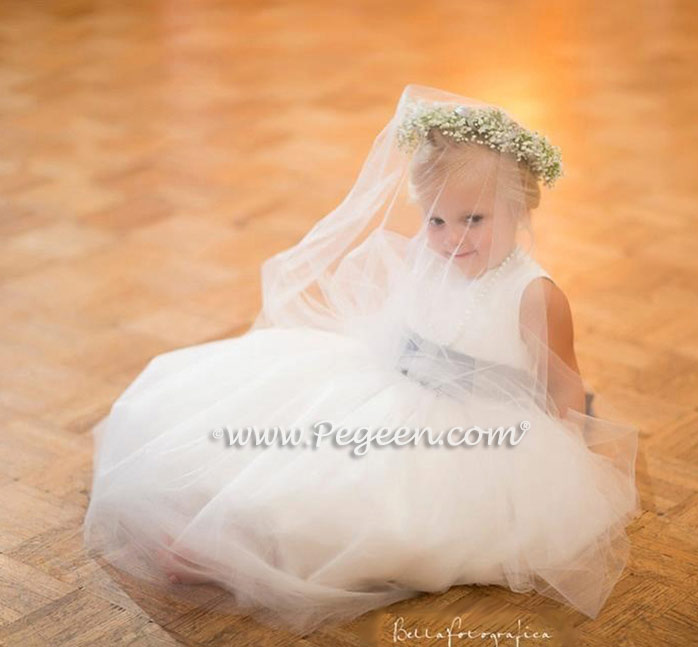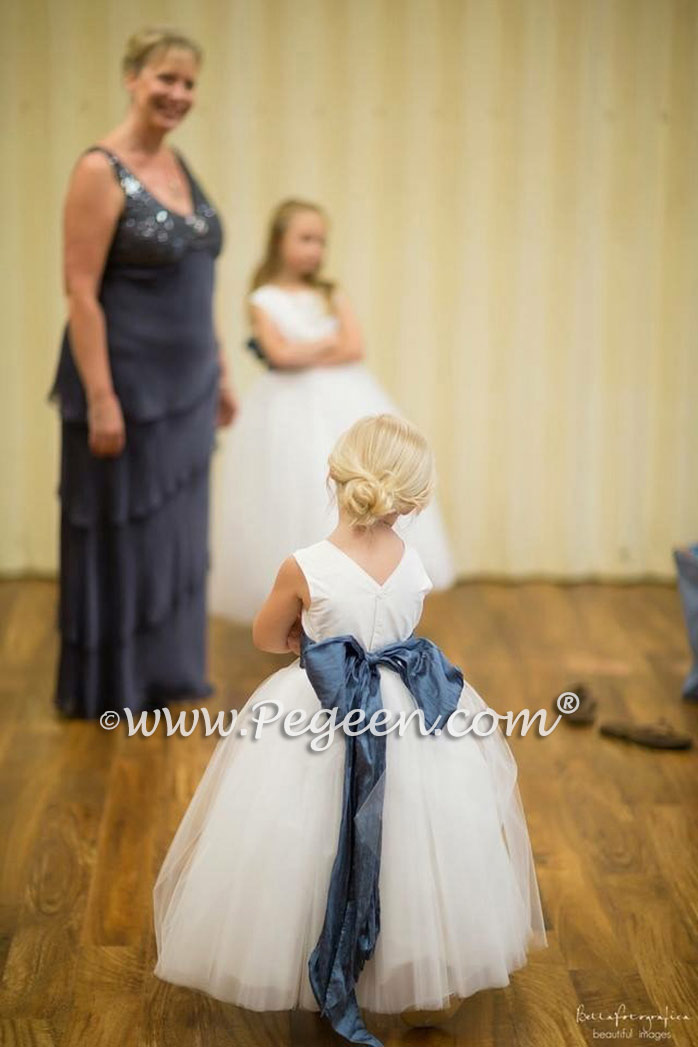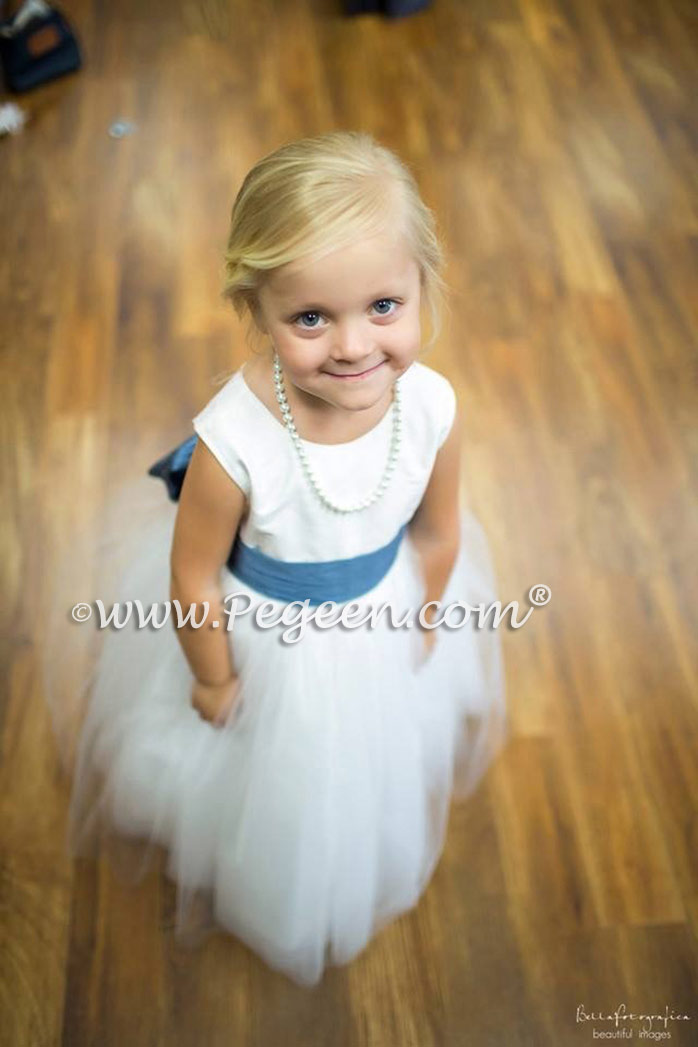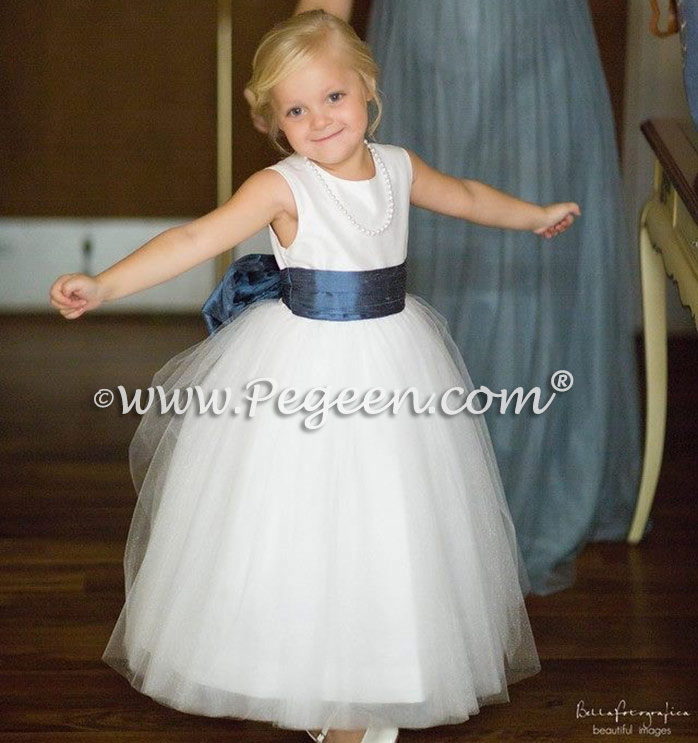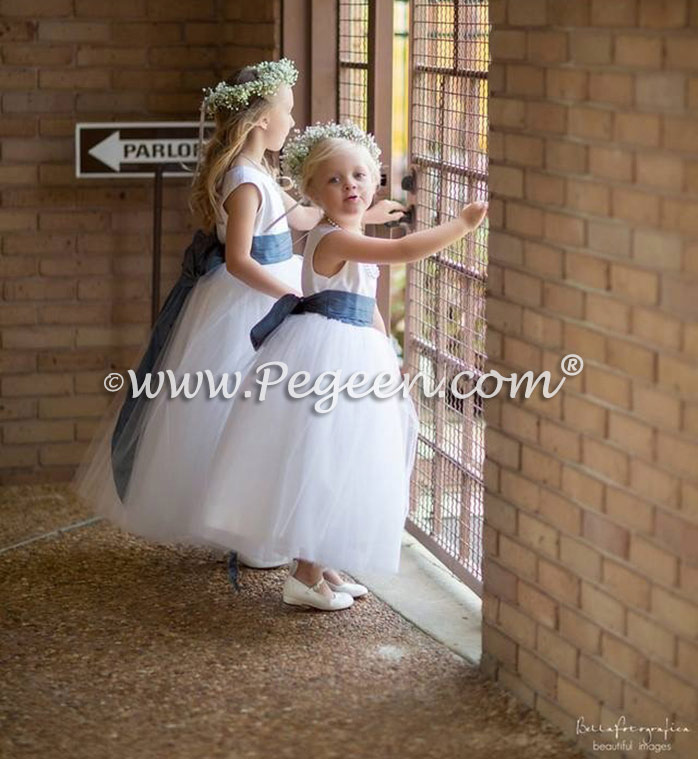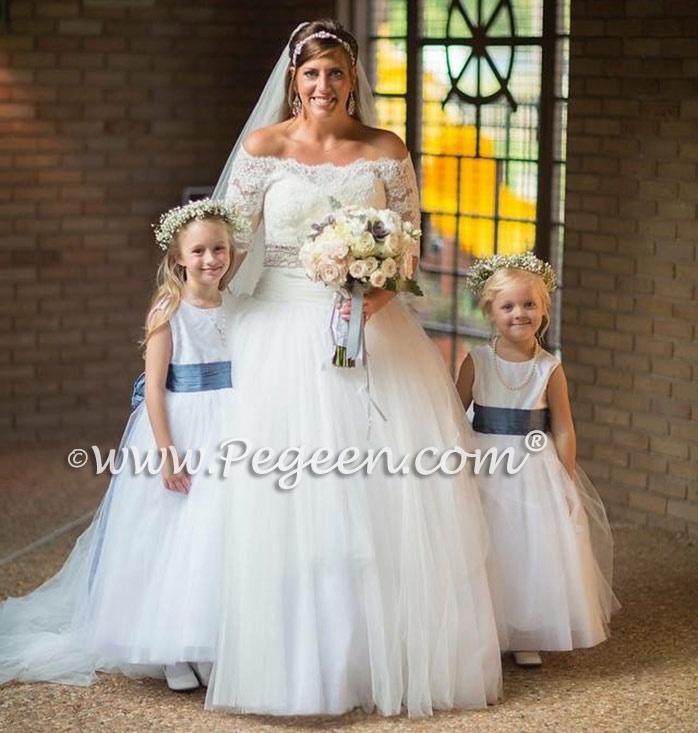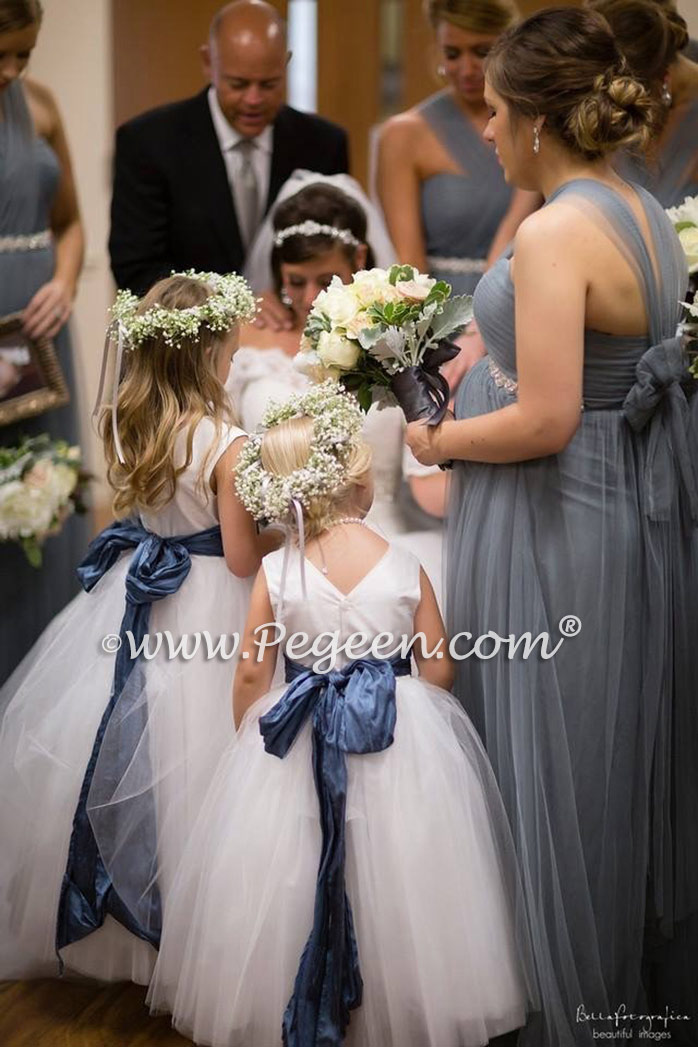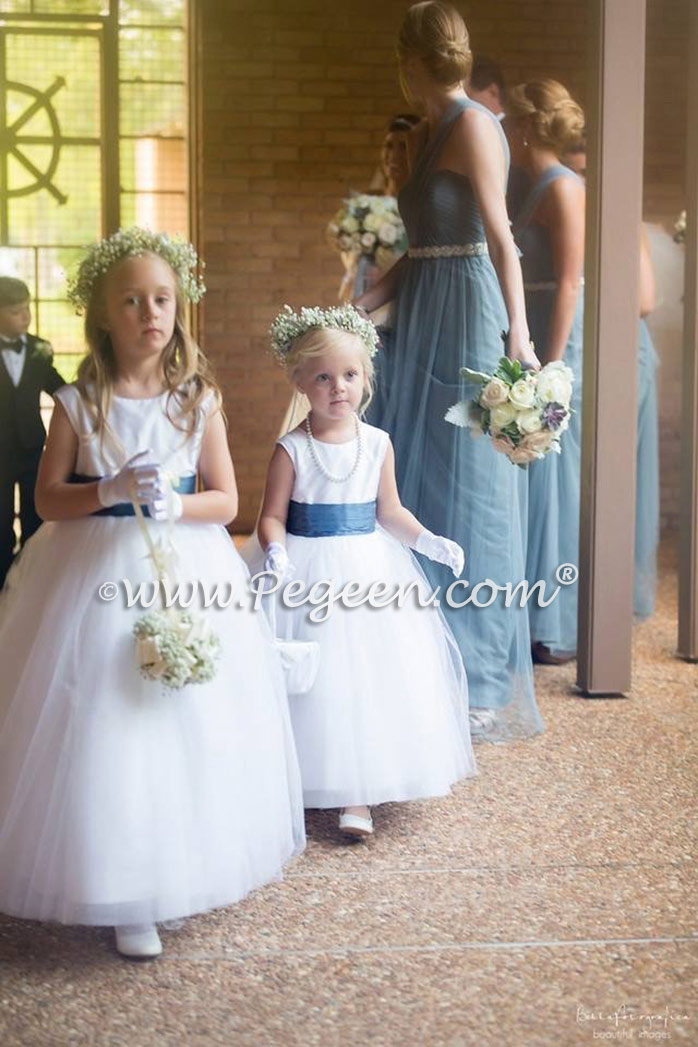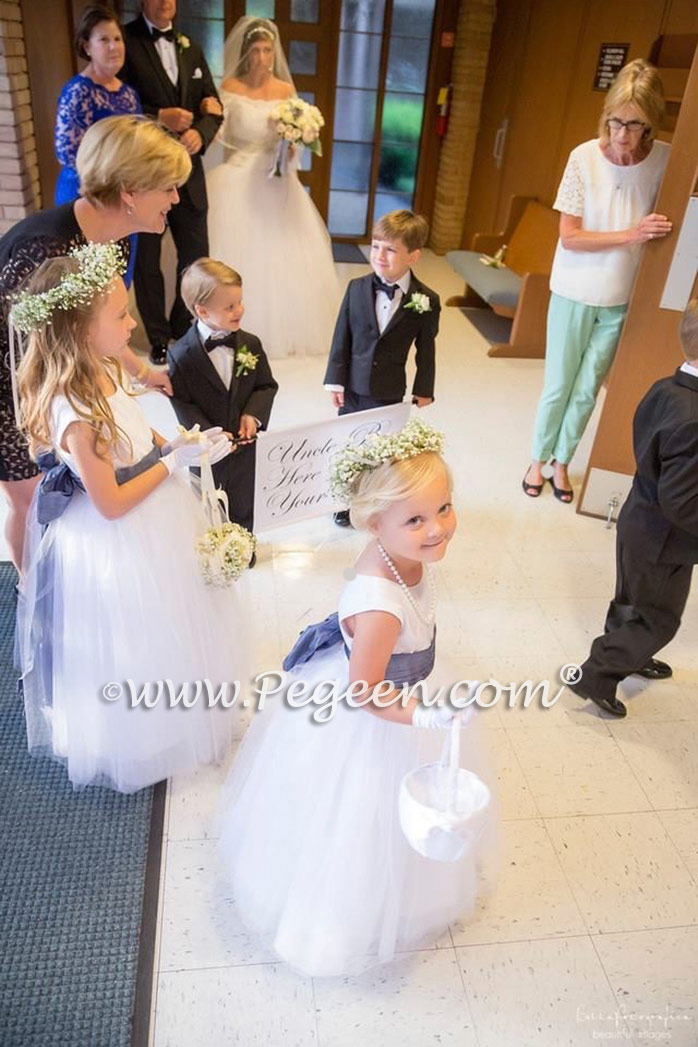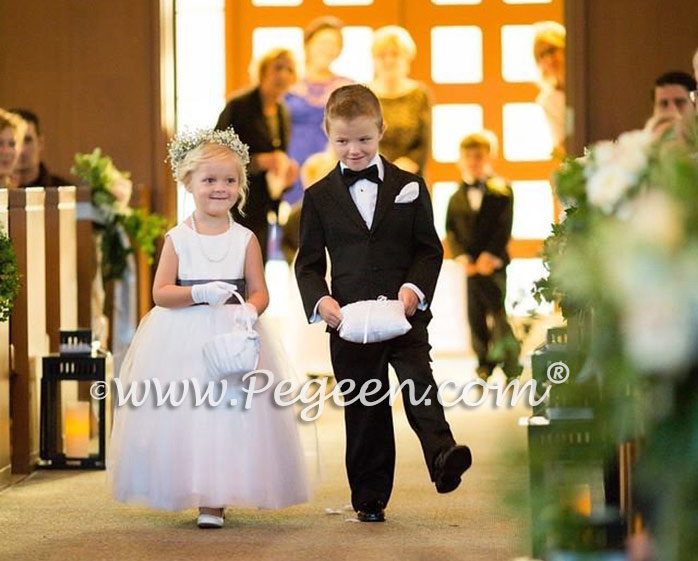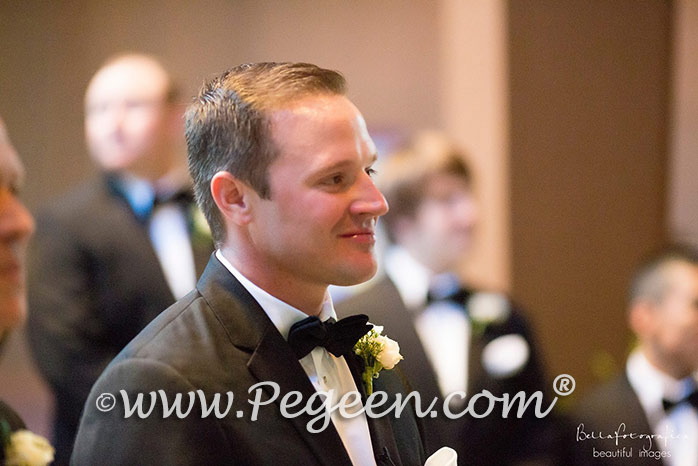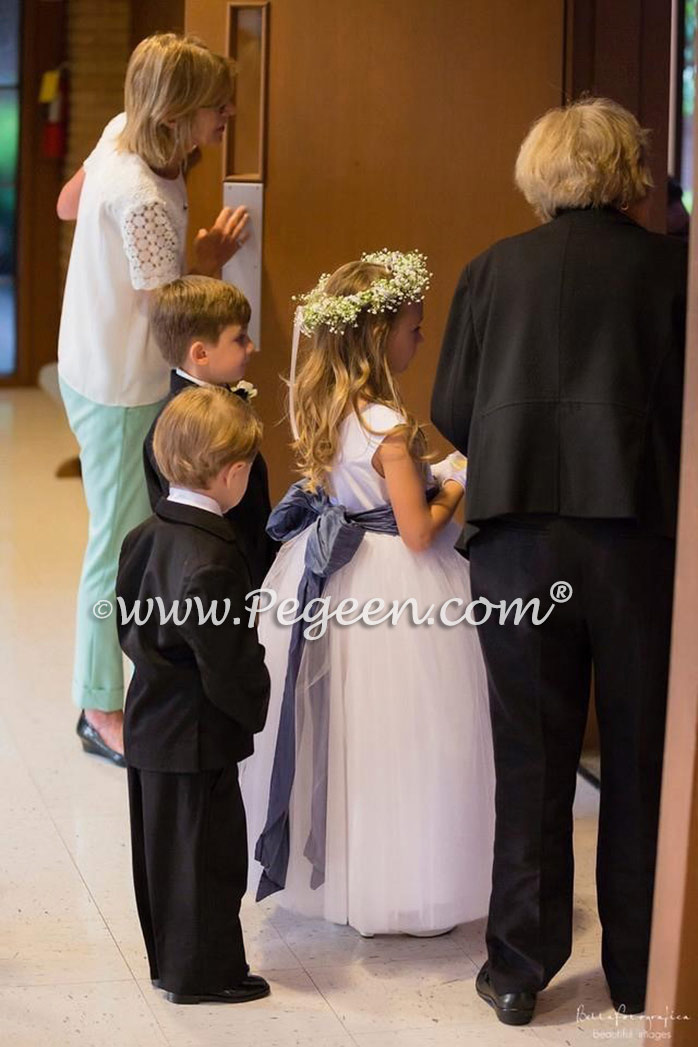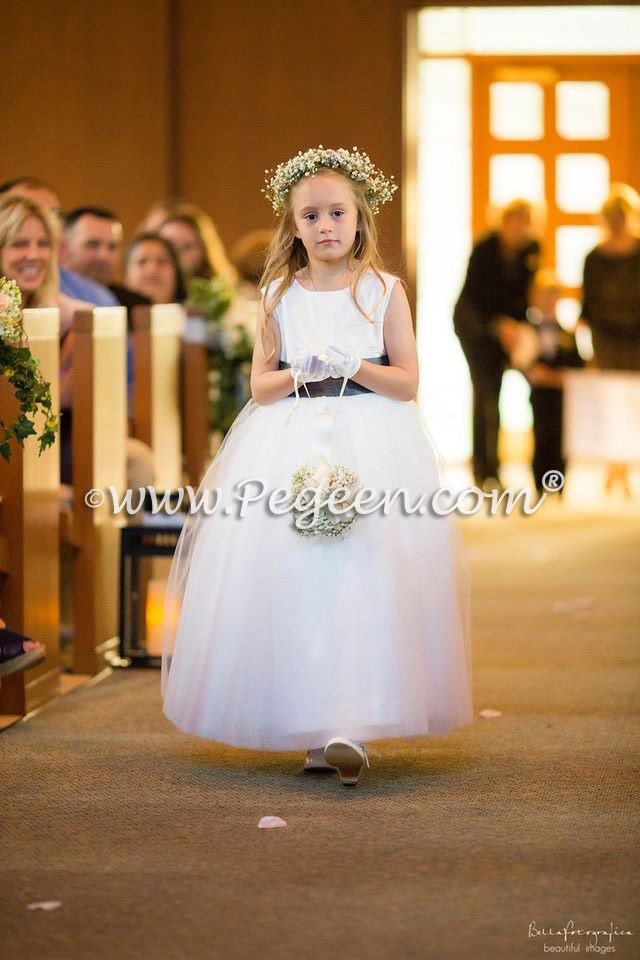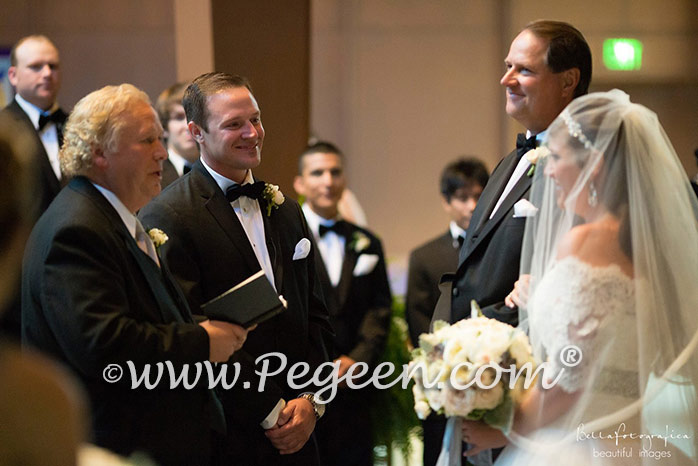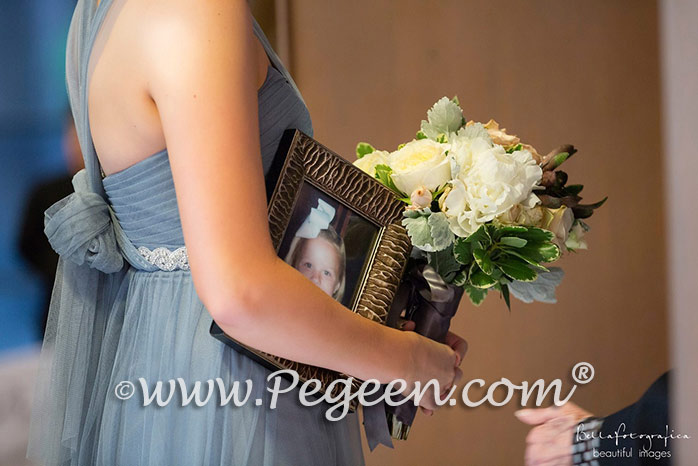 Also one of the most special and favorite moments was captured by my photographer. I have 5 sisters and one of them passed away when she was seven years old. Her identical twin carried a portrait of her as she walked down the aisle. Although she was not present at my wedding I know for a fact she was looking down from heaven smiling and so happy for me.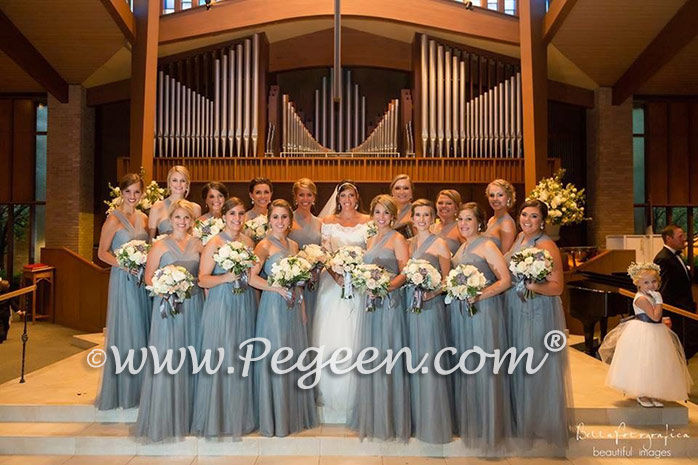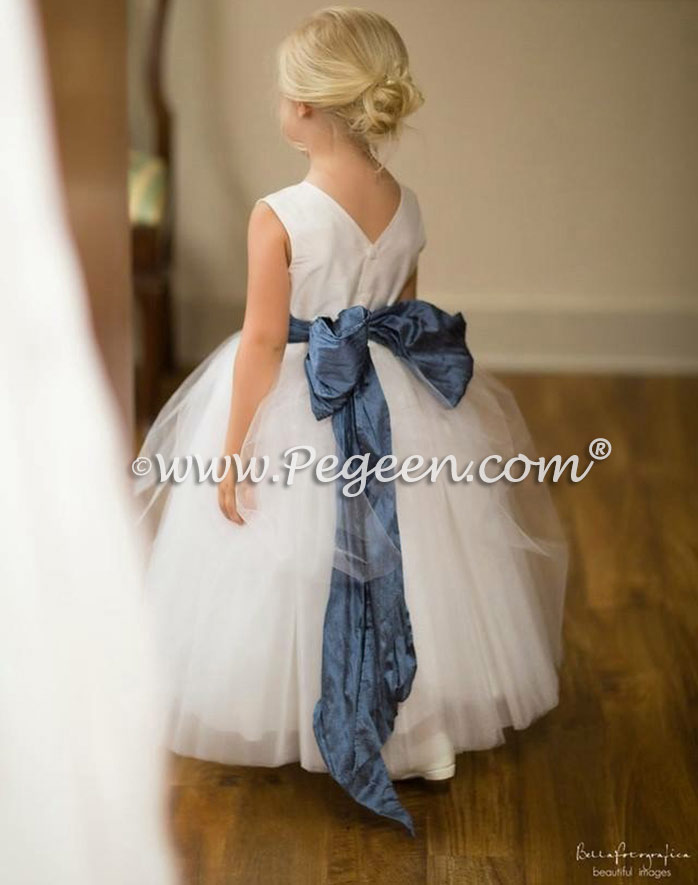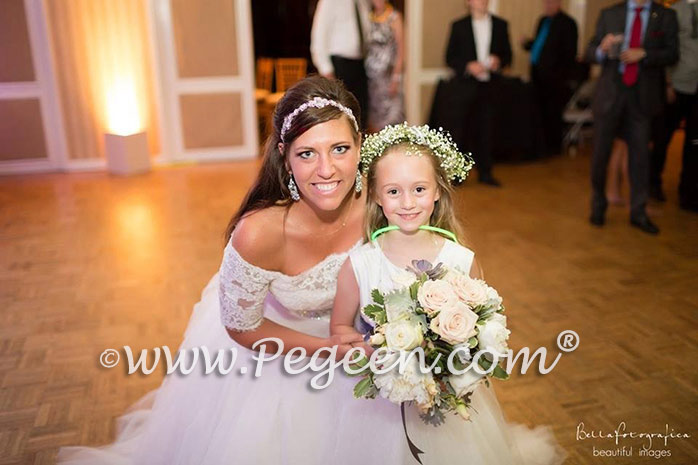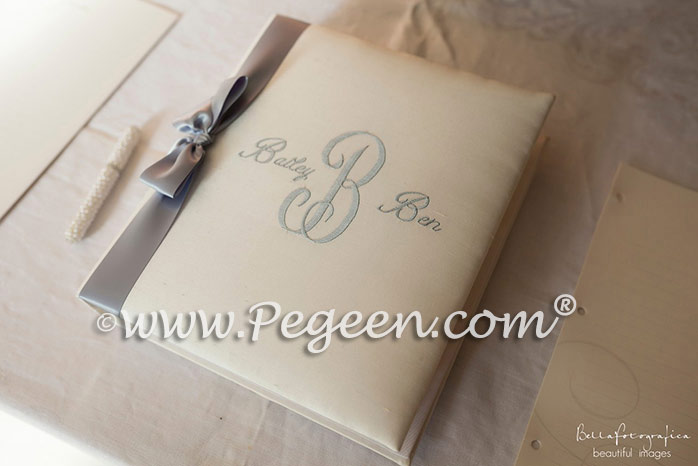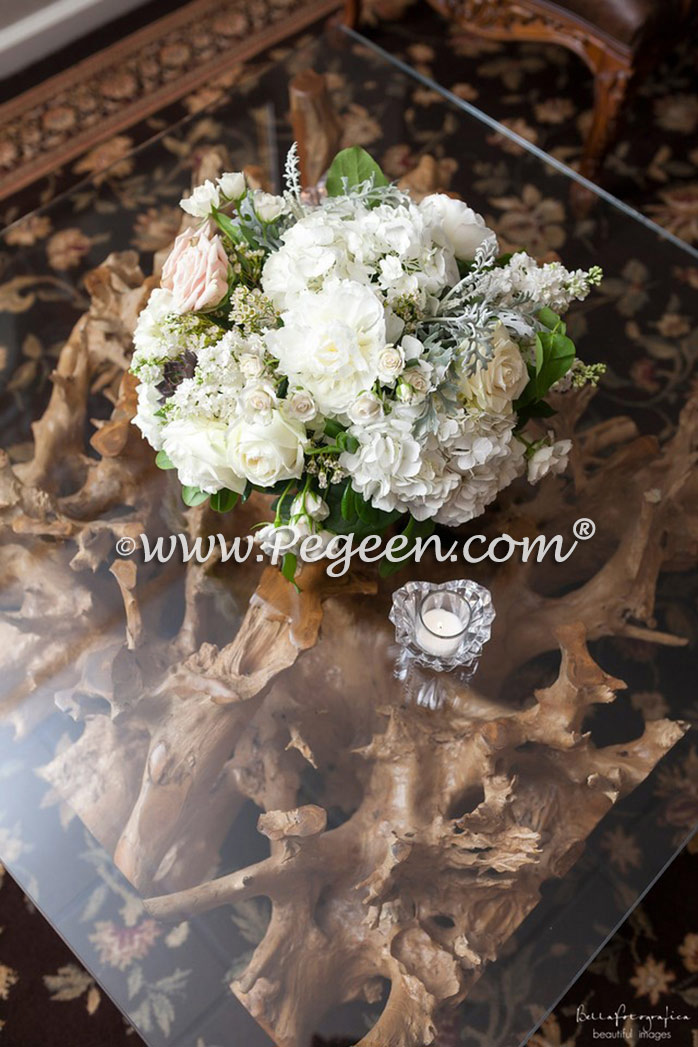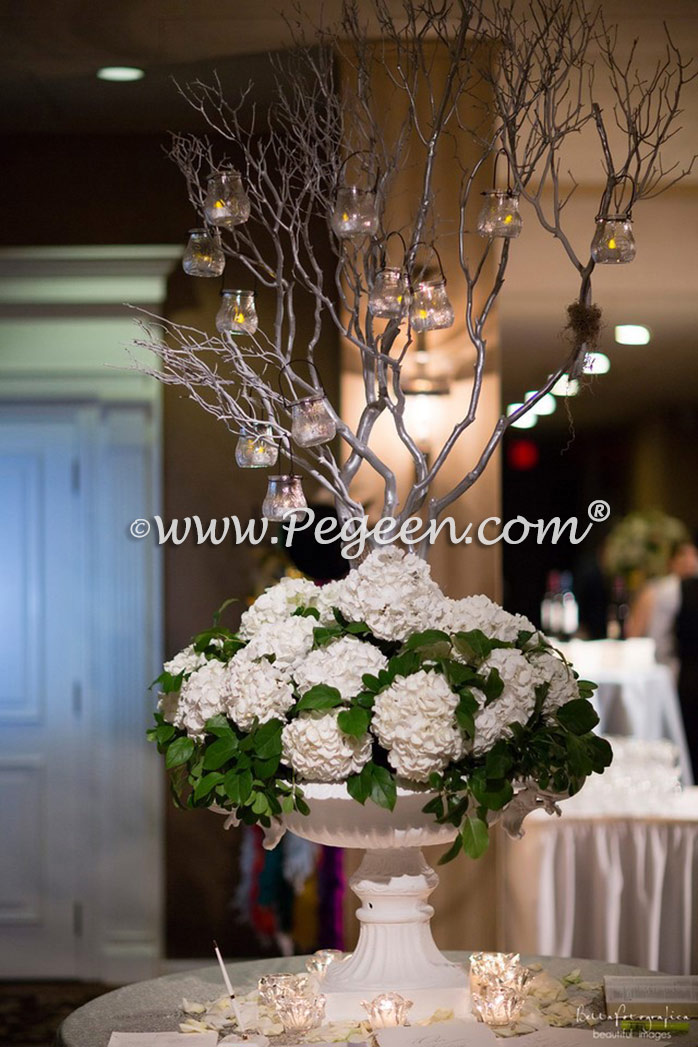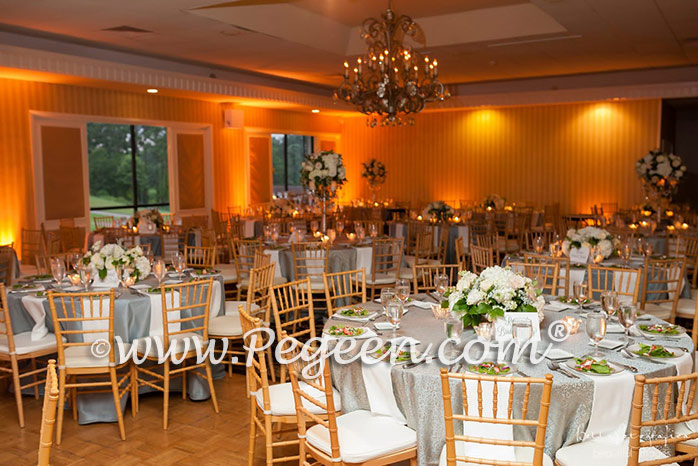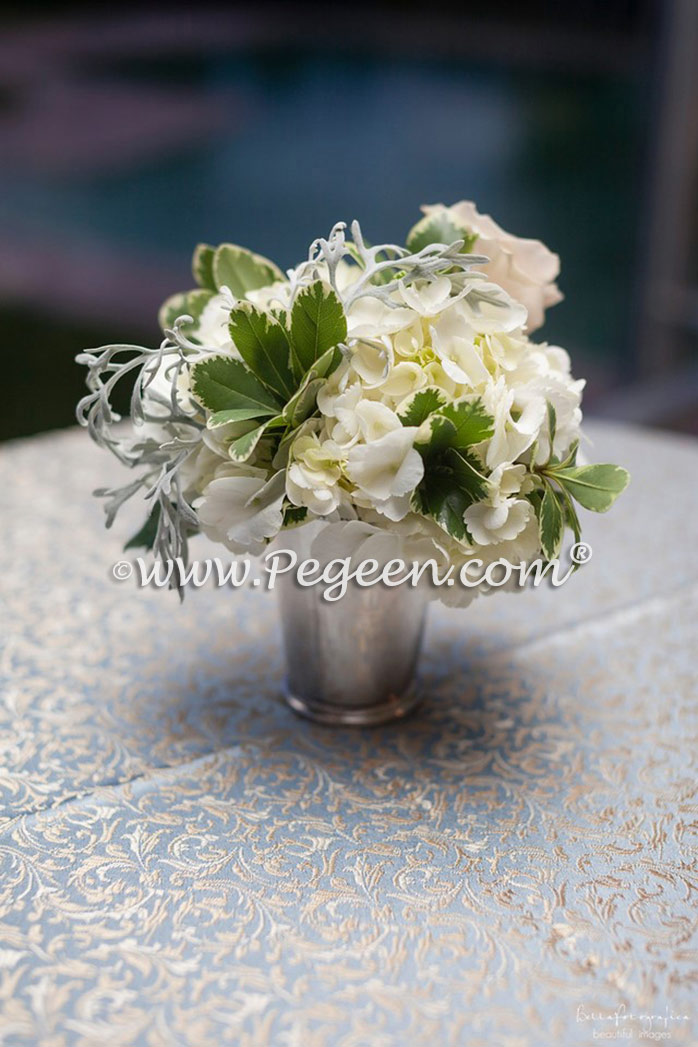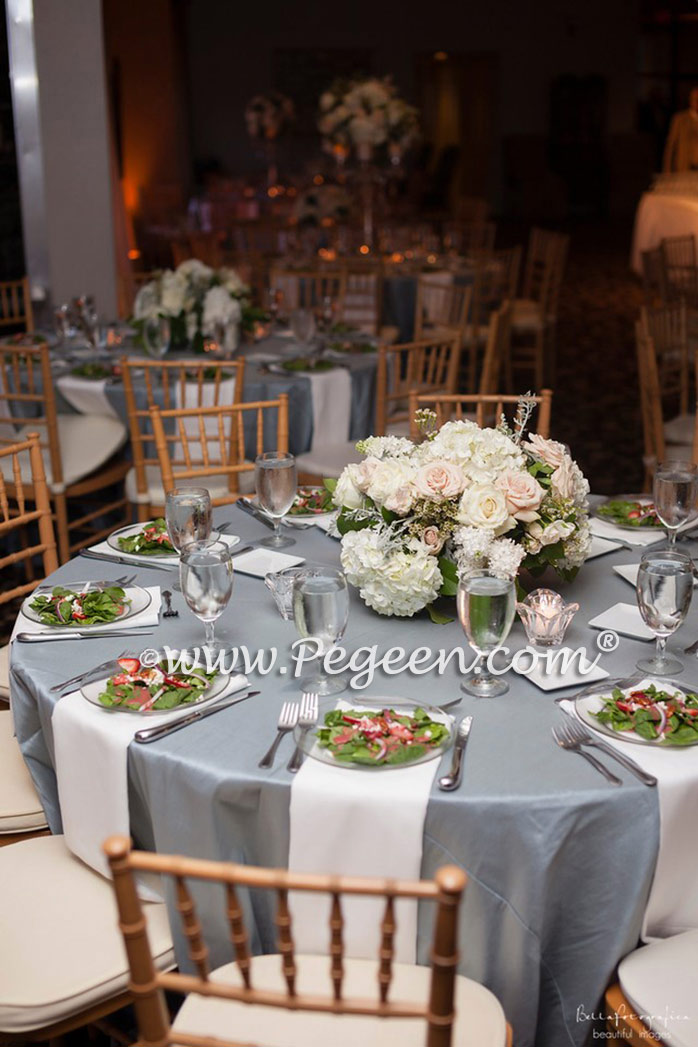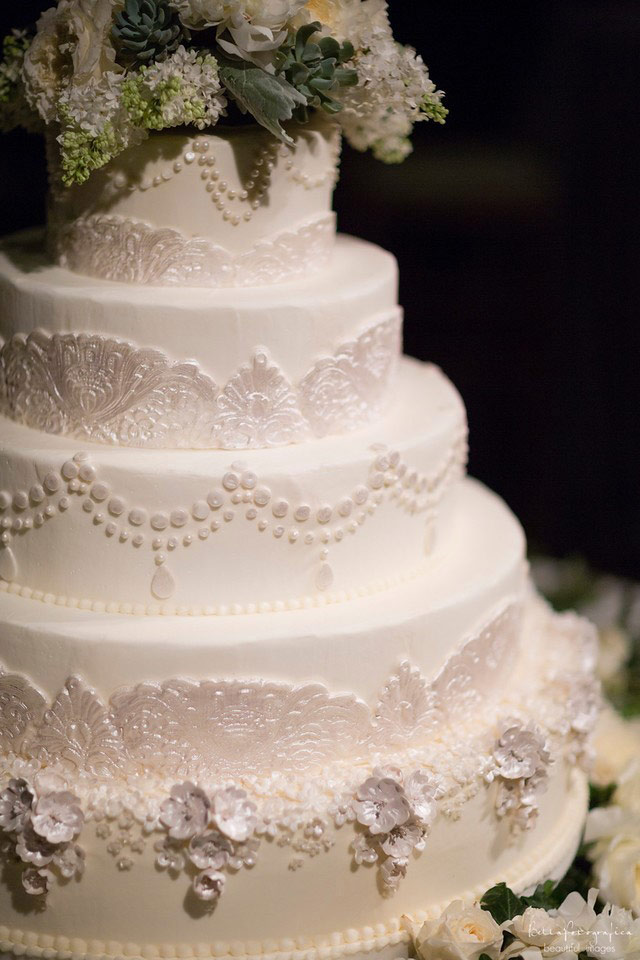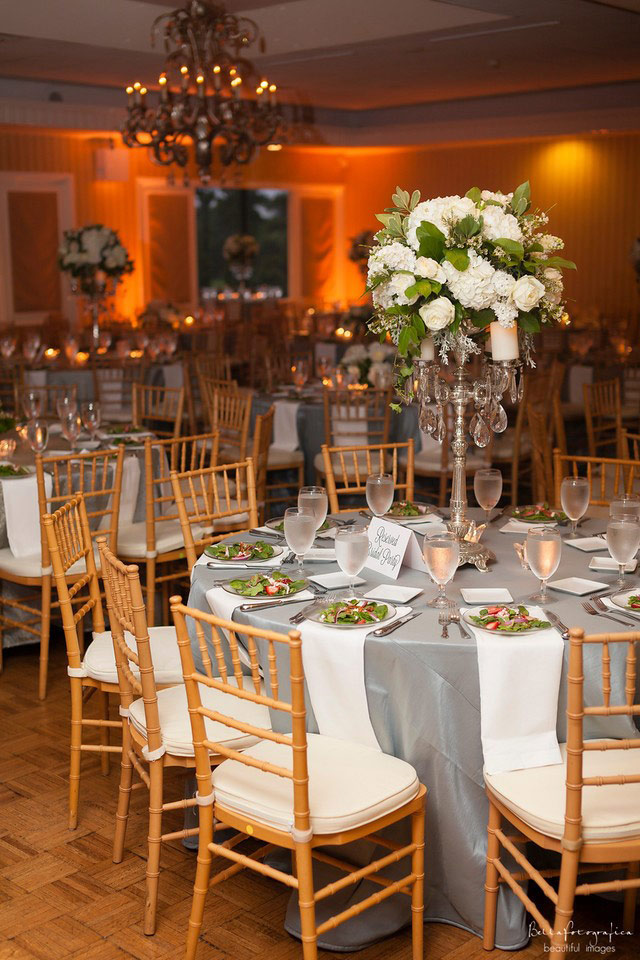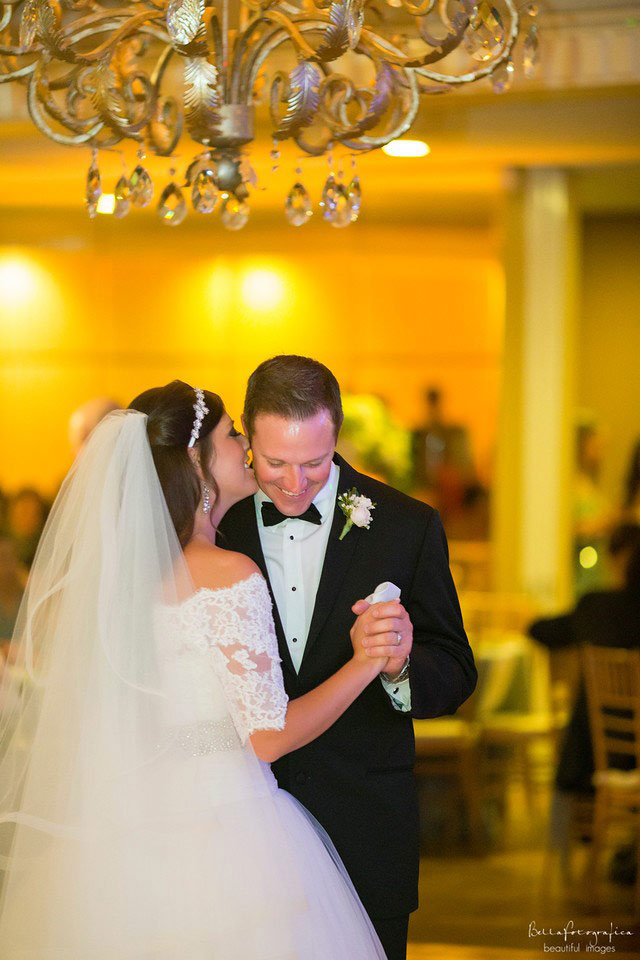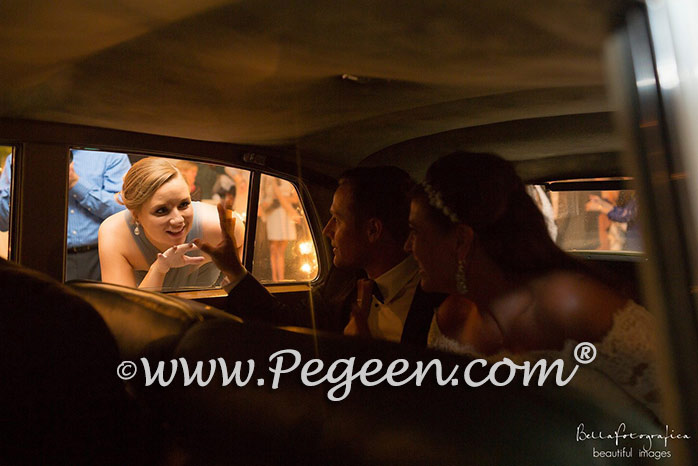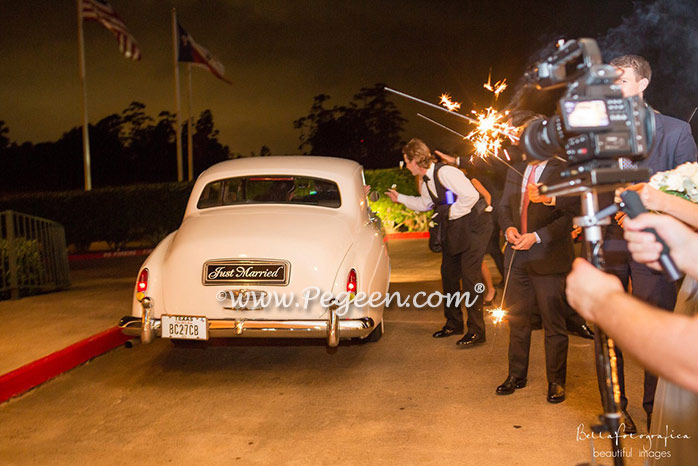 Photographer: Allen Ayres with Bellafotographia in Beaumont, TX
Florist: Jonathan Andrew Sage with Sage Florist in Houston, TX
Cake: Kay Palumbo in Groves, TX
Ceremony site: St. Andrews Presbyterian Church in Beaumont, TX
Reception: Beaumont Country Club in Beaumont, TX
My favorite thing was pretty much everything! One of the most special things was seeing my husbands face as I walked down the aisle.