Silk Flower Girl Dresses of the Month for November 2015 in Navy for a Jr. Bridesmaid (Style 424) with back flowers and Toddler (Style 326) with monogram

From the moment I saw photos of this young, Junior Bridesmaid I knew I had to feature her!! That smile and the protection she afforded for the little toddler!!  BEAMING!!
The Jr. Bridesmaid was in Style 424 and the toddler flower girl dress was Style 326 in navy silk, bisque base color and ivory organza.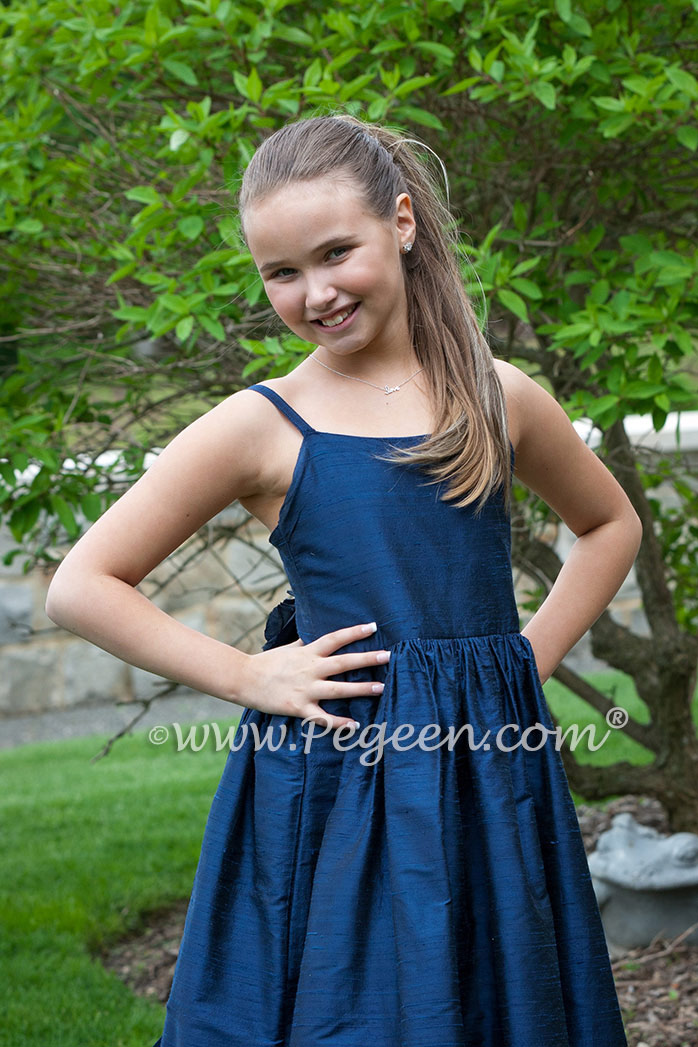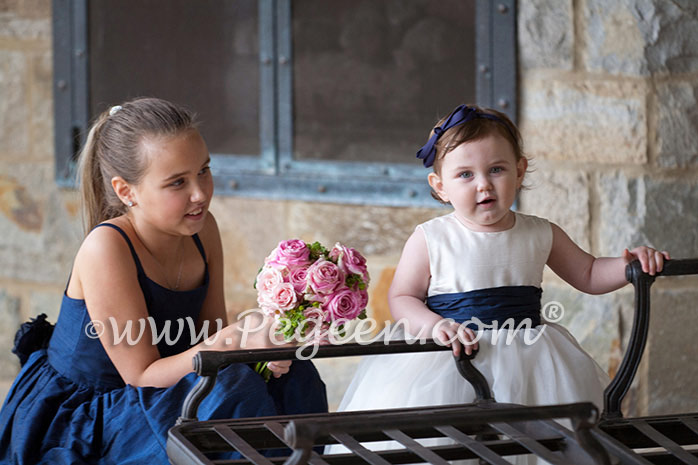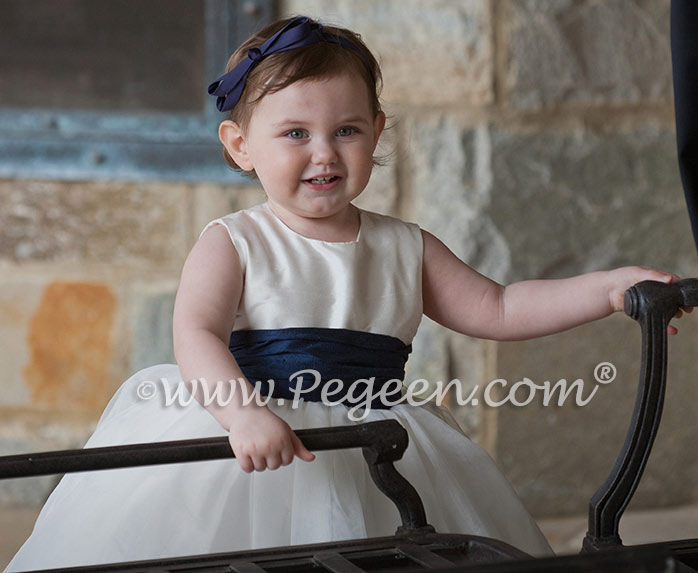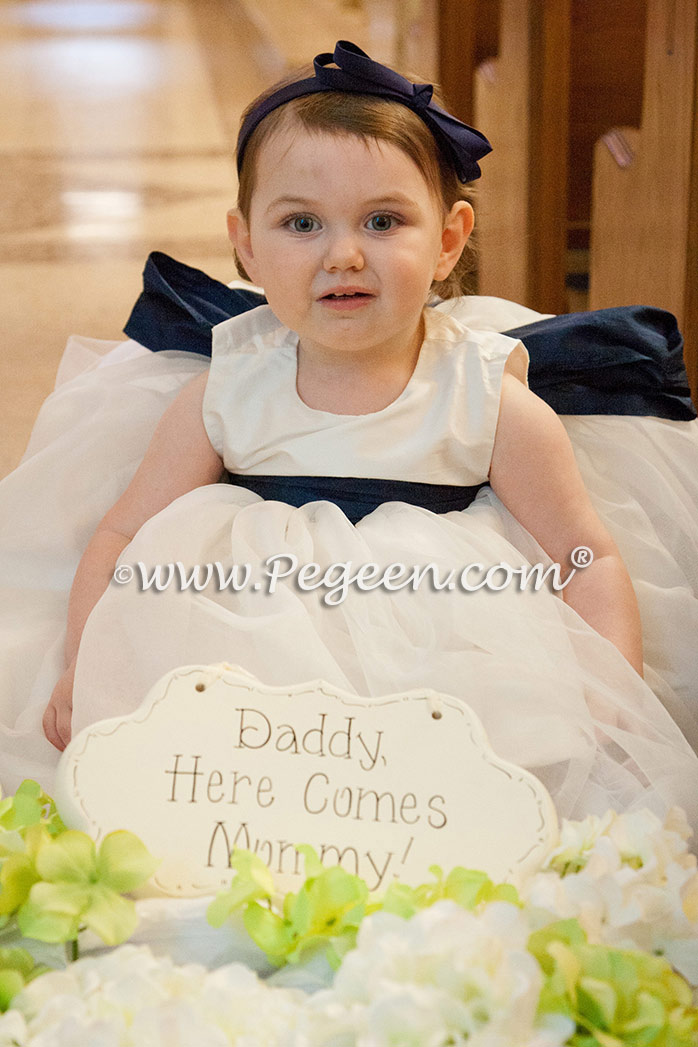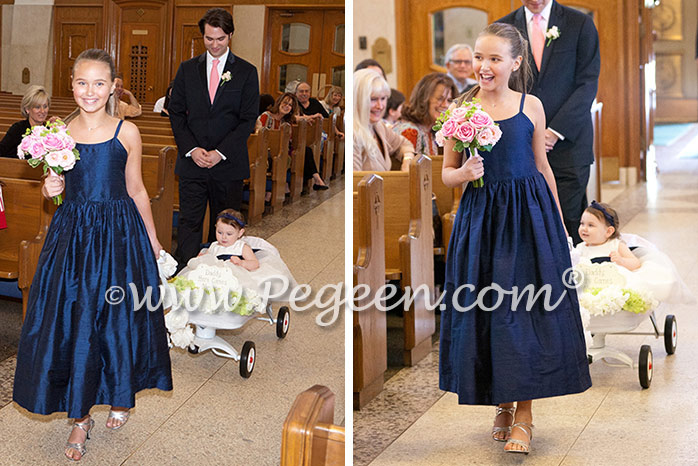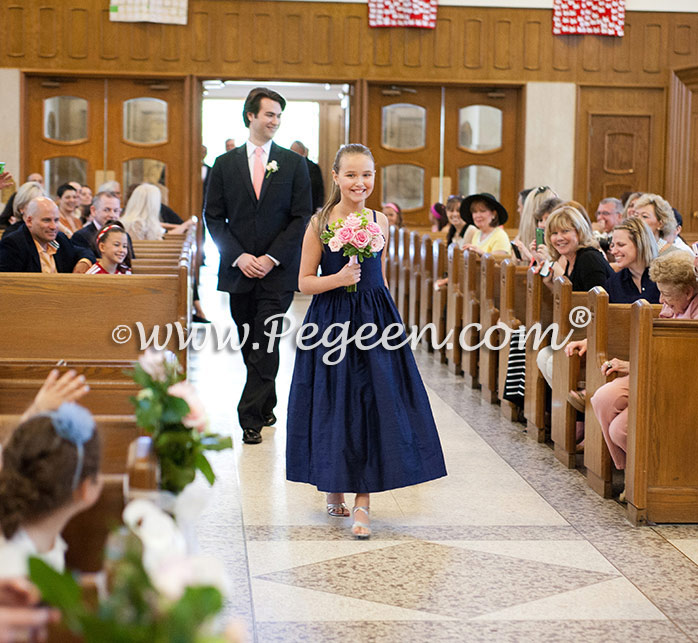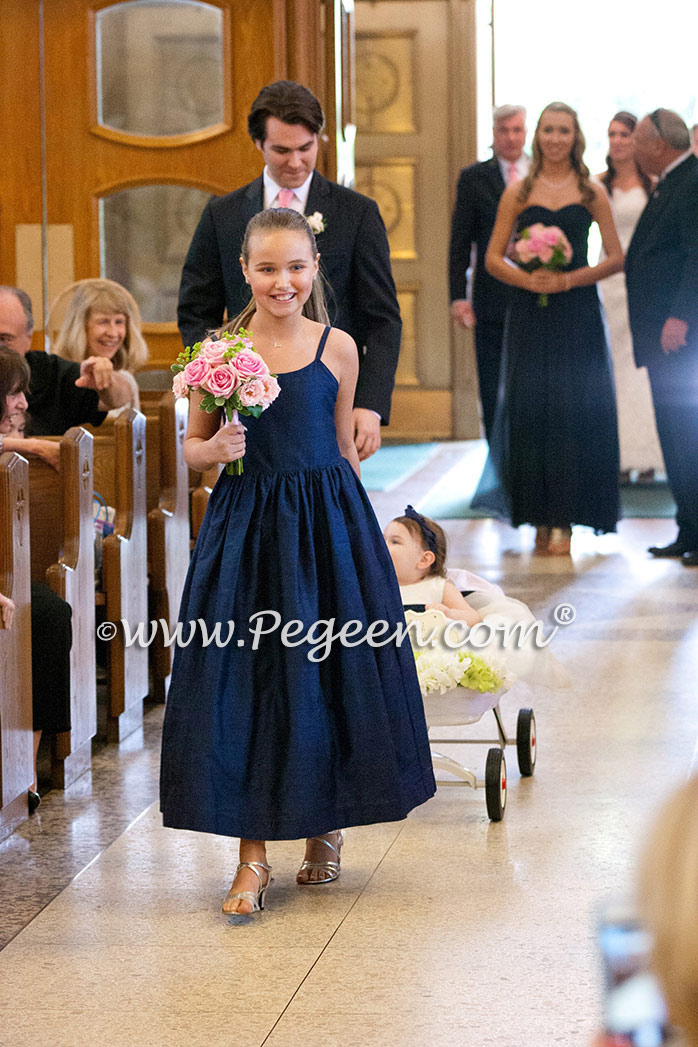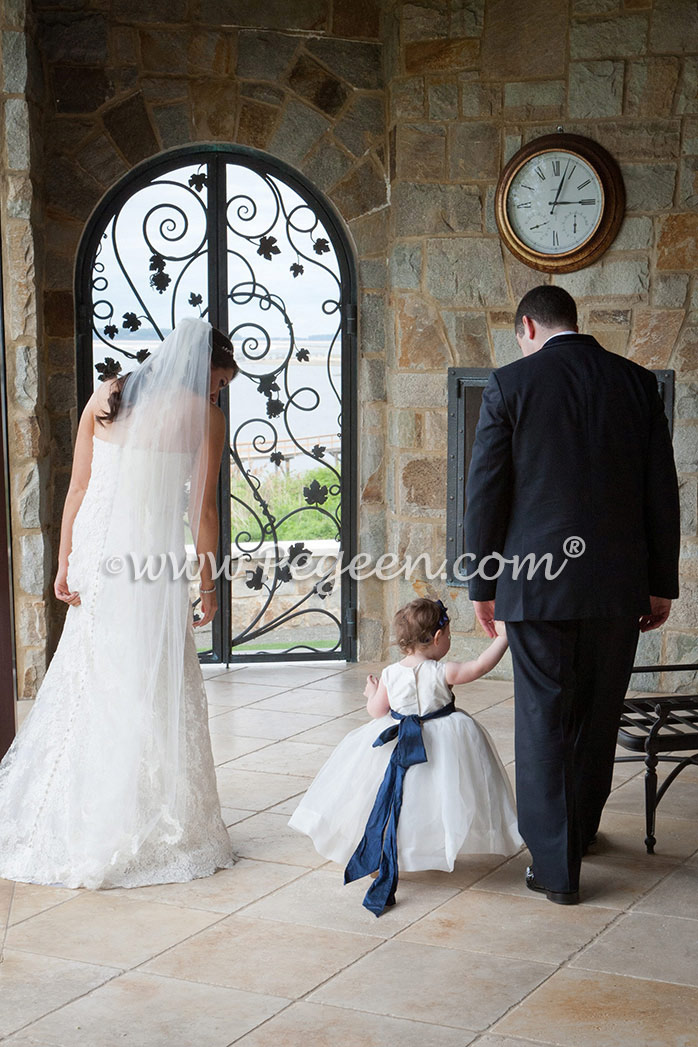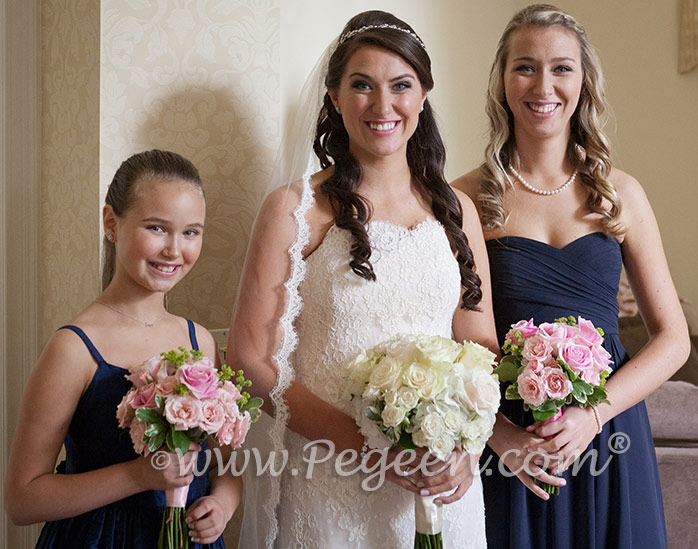 Silk Flower Girl Dresses of the Month for November 2015 in Navy for a Jr. Bridesmaid and Toddler/td>