Silk Flower Girl Dresses in Baby Pink and Aloncon Laces - Pegeen Style 396 with 3/4 sleeves added. Wedding was held at The Munro in Johannesburg, South Africa
"Our flower girls were overwhelmed by the Hotel. They thought it was their castle for the day and imagined that they were princesses in their Pegeen flower girl dresses." more below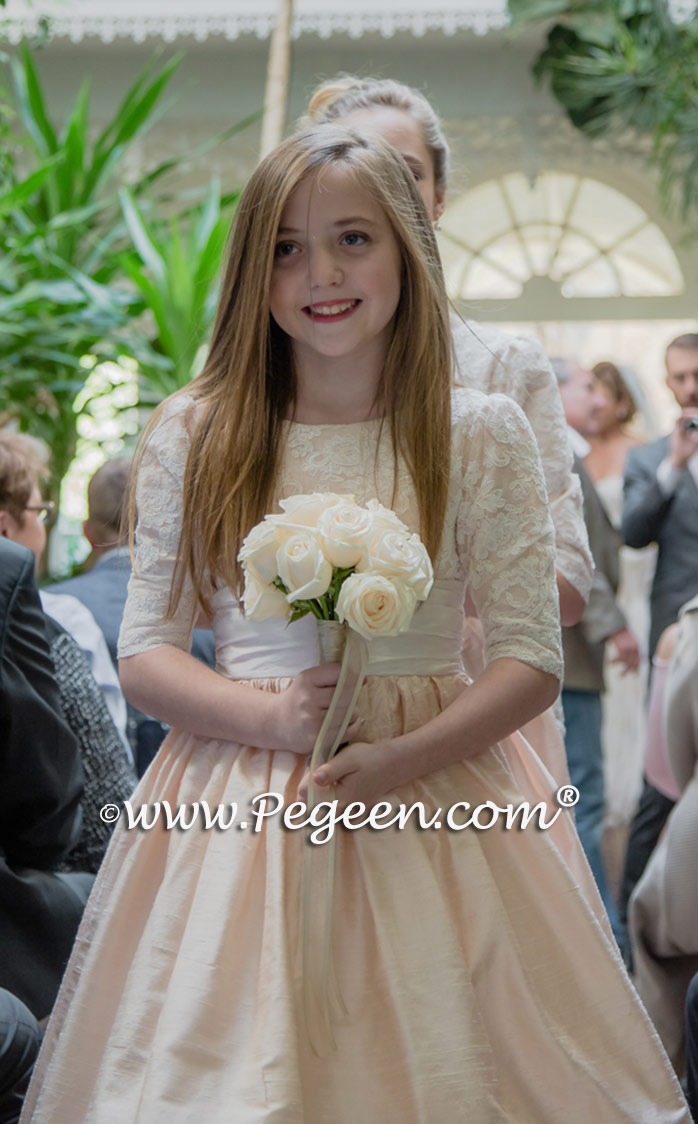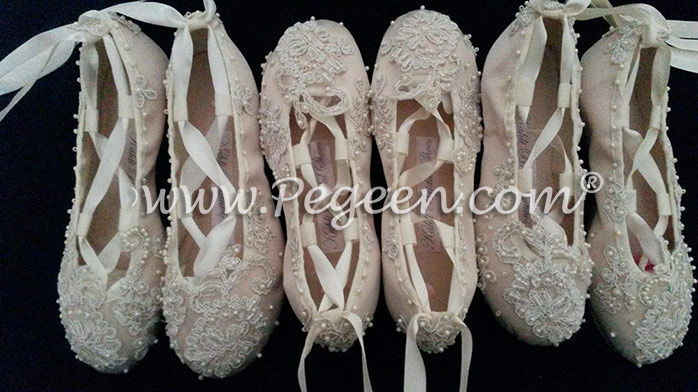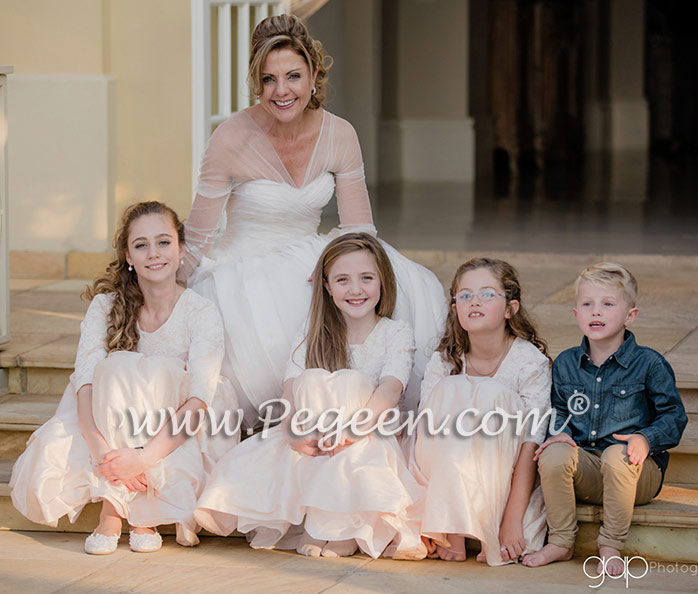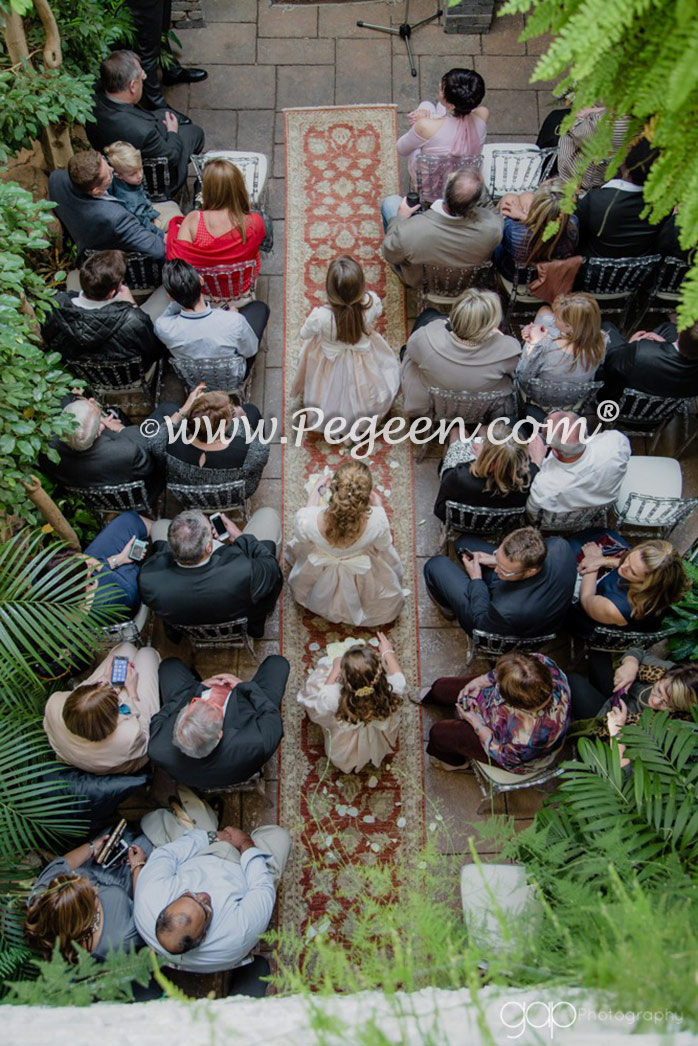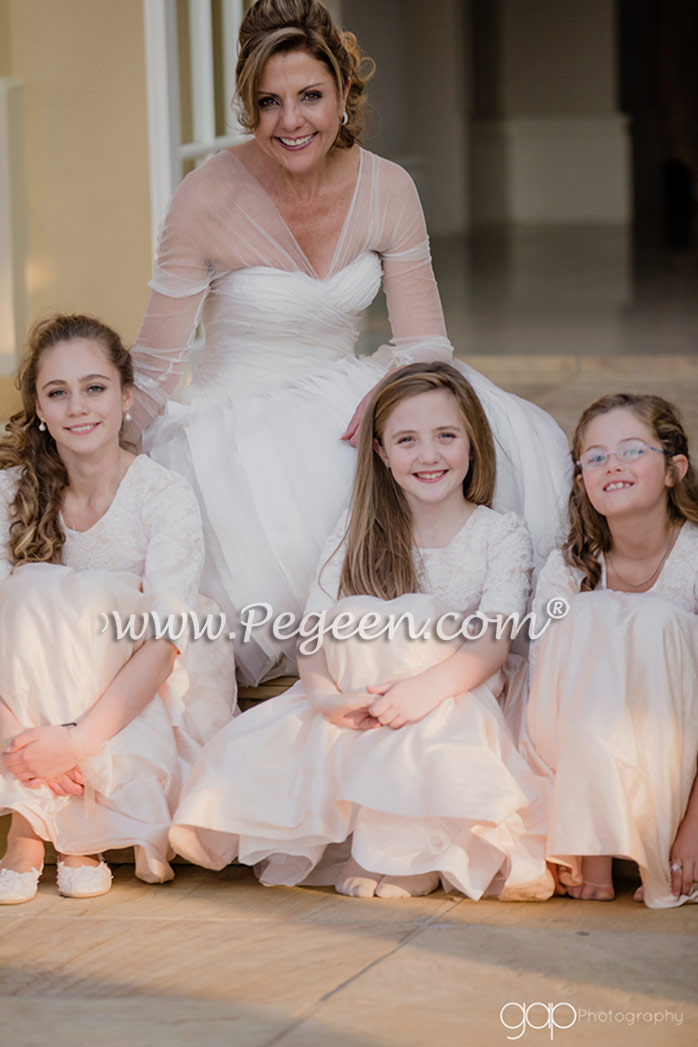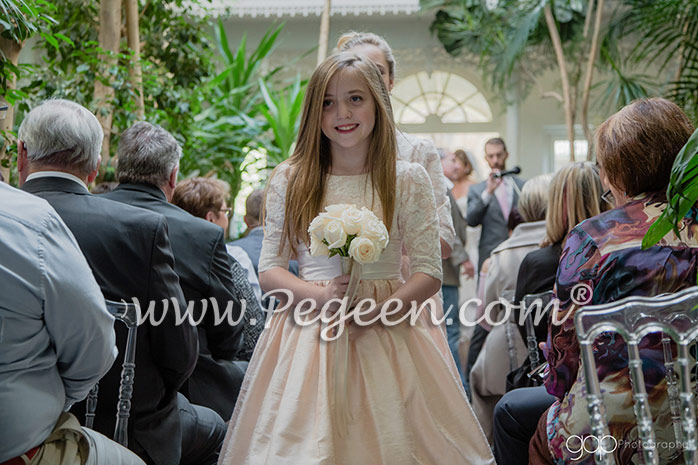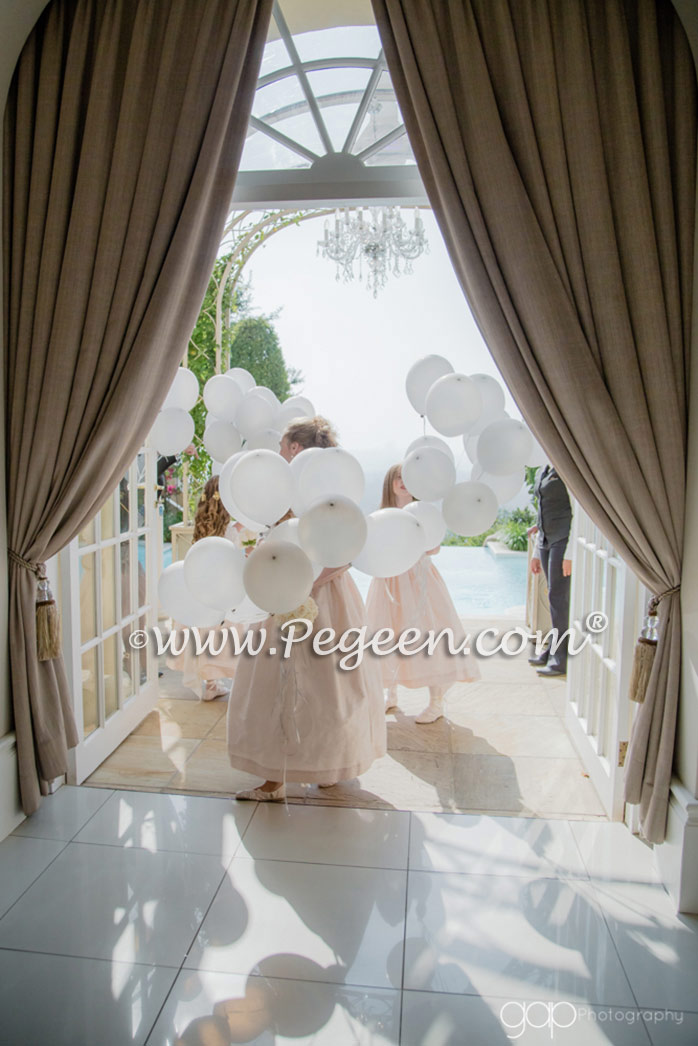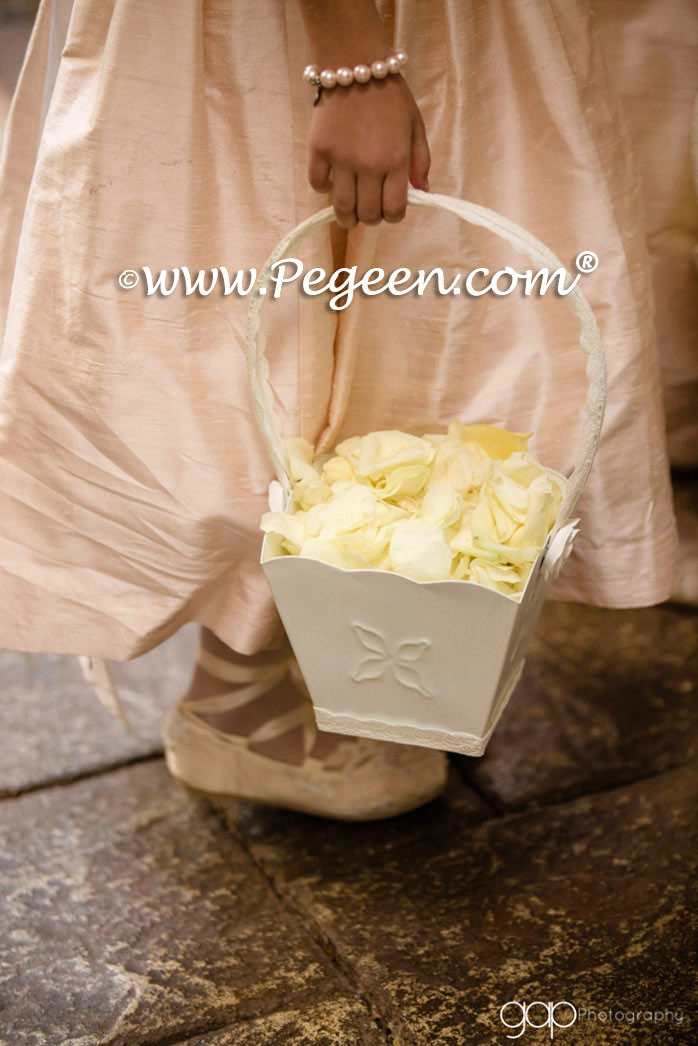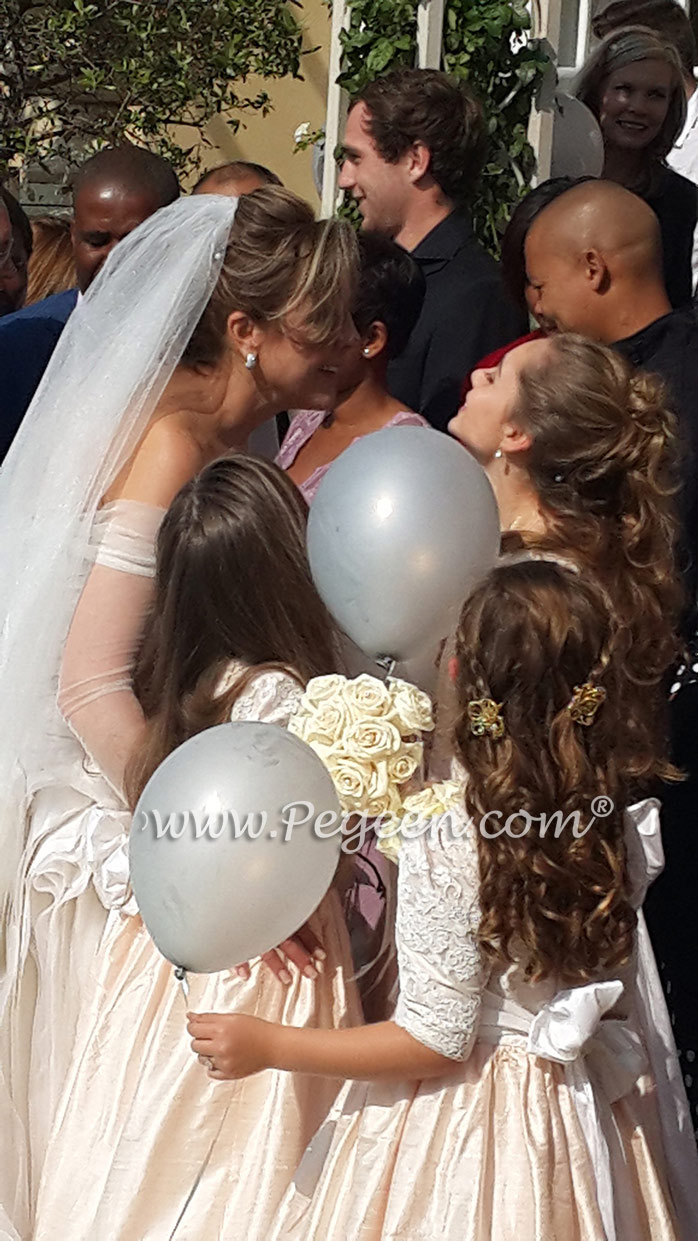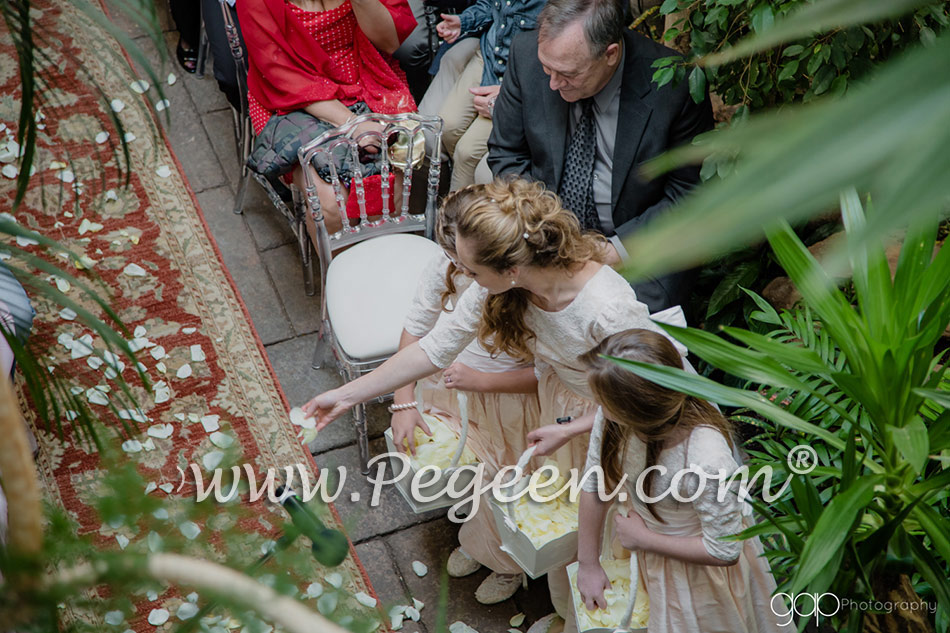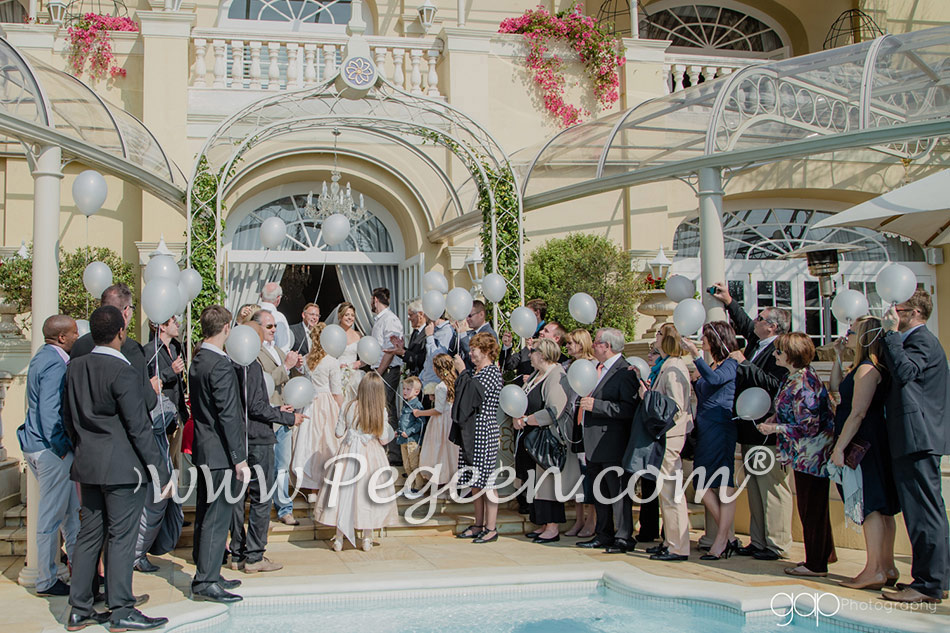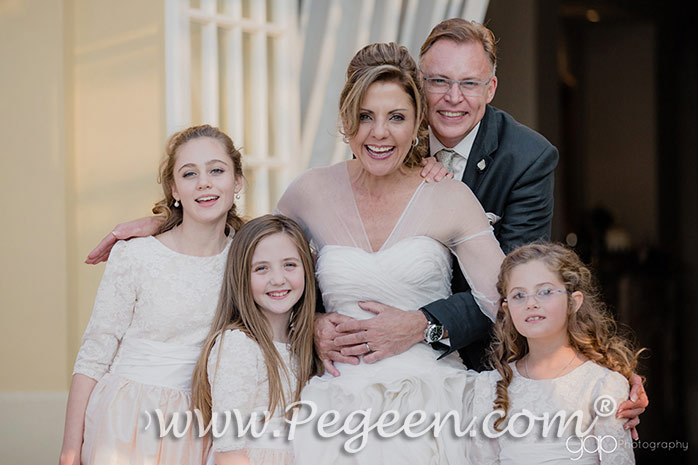 We had a small intimate afternoon wedding at a beautiful Boutique Hotel called The Munro here in Johannesburg, South Africa. Overlooking the largest man made city forest in the world, 50 people attended - mainly immediate family and very close friends…
Our Flower girls were overwhelmed by the Hotel. They thought it was their castle for the day and imagined that they were princesses in their Pegeen dresses. By the time we took photos with them, they had already had a ball.. you'll note that Danna and Jorja were shoes absent.
The day was filled lots of love, laughter, music,song,champagne , good wine, strawberries, and a beautiful 5 course lunch prepared by a world renowned chef.
Thank-you for making our three little princesses dresses, they had a magic day at the Castle-memories to last forever.
Best wishes and thank you for your loving and kind service and care all the way to Johannesburg
John and Etha
Photography by Gap Photography, SA