---
Flower Girl Dresses in Adriatic Silk - Pegeen Flower Girl Dress Style 388 with added shoulder bows and flowers.
Dear Pegeen, We were so extremely happy with your work. It was a semi-rushed order, but arrived right on time. The flower girl was simply perfect and gorgeous! My name is Vanessa Blair-Alvarez and our wedding was in the South of France at a vineyard. Ceremony details below.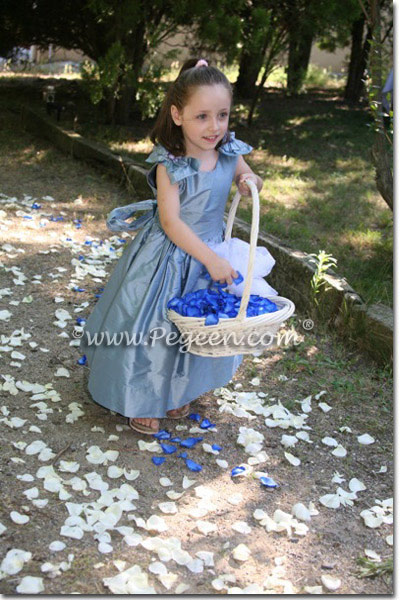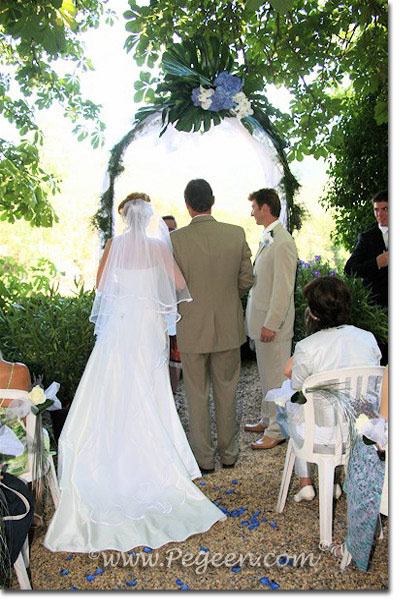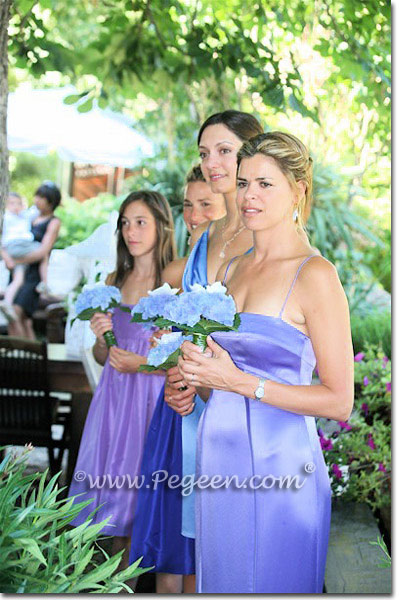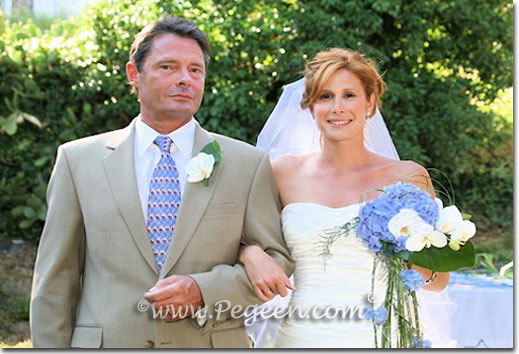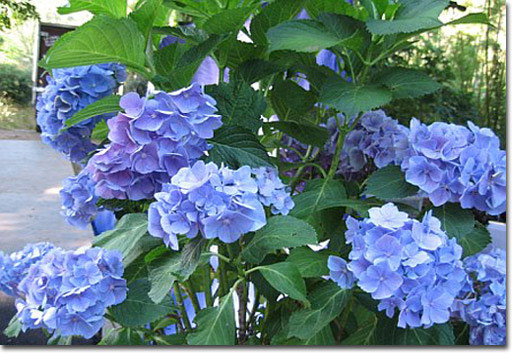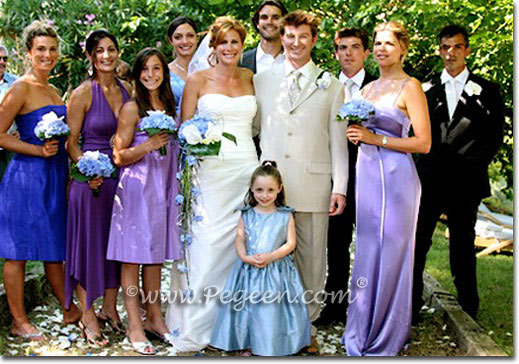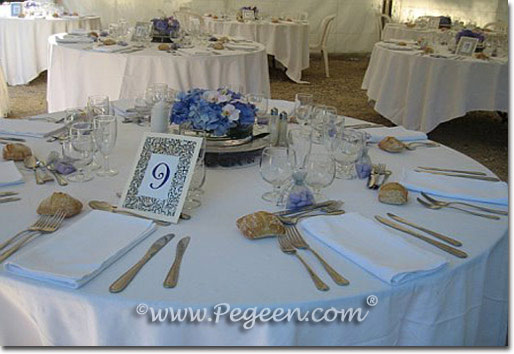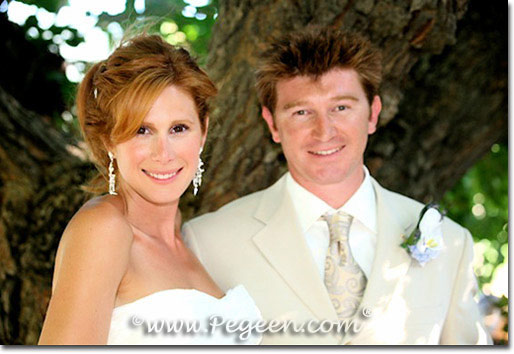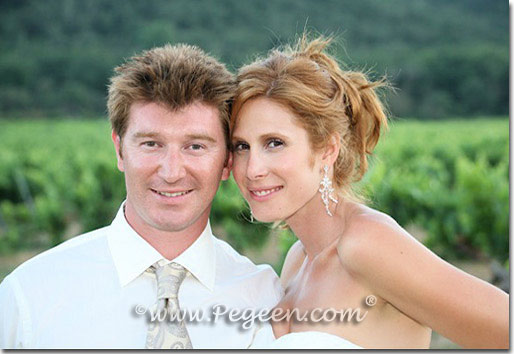 The destination of our wedding was St. Tropez, France. It is pronounced san tropay. It is an hour and a half from Nice and about two and half hours from Marseille. The location was something I picked as it is my grandparents vineyard. Their property has a bed and breakfast hotel and I have always wanted to be married there. The website is: www.lagrandemaisondescampaux.com. As for the planning, I did it all. I should be a wedding planner after this, as I had to basically re-invent an American wedding in France. So, what I did was look for the best caterer and I found one guy who does it for a great price. His company is called "Matyasy." He did everything, the tables, the food, the decorations of the tables of food, and he referred me to the florist. I went to see the florist and I told her what I wanted and I designed the table floral designs based on price. (For high table center pieces, they charge an arm and a leg.) I knew I wanted blue hydrangea's for the flower of choice as I love that flower and color. So, I thought of my colors and chose a lavender design to go underneath the hydrangea. It worked out well. As for the photographer, he works taking pictures of people at the beach clubs in St. Tropez. It is one of the daily rituals when one visits a high class beach club on the French Riviera where you will find a restaurant, a boutique, and a relaxing beach set up in front of the Mediterranean Sea. His name is Serge and I can get his number and last name if someone needs it. As for the tent the bed and breakfast orders that for anyone who wants one. Finally, the rest of the decor it is already there as it is the natural beauty of the location which is why I chose it. If you go onto the site, you will see how beautiful it is and on the property is a vineyard. Therefore, the wine is just down the path.