PRESS RELEASE - FOR IMMEDIATE RELEASE
More about our January Wedding of the Month.....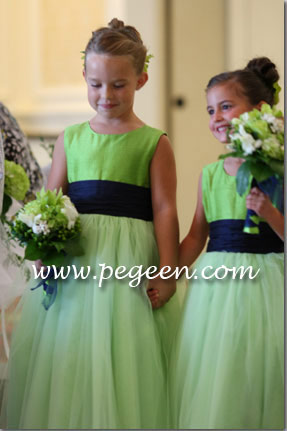 Orlando, FL – March 2011
We present to you our first wedding of the month for this year. At the end of the month, we will announce our Newest Wedding of the Year for 2010-2011 ! The anticipation is definitely growing and we are having so much FUN going over all of our customer's DVDs, Videos and Bride's Entries. If you purchase a dress or suit from Pegeen.com, you are free to send in your photographs of the children dressed in Pegeen's fashions and enter into our Model of the Year or Wedding of the Month contests. We choose our models from from those photographs of their children who have purchased dresses from the company. Customers photos are highlighted throughout the website in our Real Weddings Gallery as well as other places around the site. If all the elements are right, these photographs may be chosen to be used in some of our advertising.
We loved our bride and grooms inclusion of their children's artwork, their Aisle Runner and comfy sneakers. Held in Bangor Maine, their afternoon wedding was in navy blue and sprite to coordinate with her choice of green orchids. Wedding of the Month in Green and Navy
The Photographer of the Month is Jason Smith www.jasonpsmithphotography.com and Hannah Wilde www.hannahwildephotography.com We hope that you will visit our Wedding of the Month for January and explore all these wonderful images from our couple.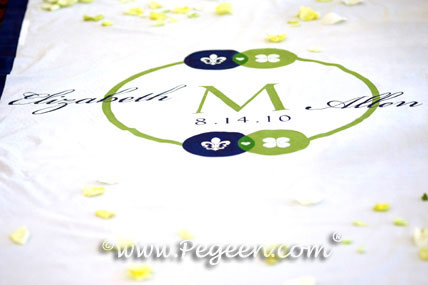 Aisle Runner by Starry Night Design Studio in a beautiful setting. And of course - the Green and Navy Blue details! From the artwork in the coasters (www.finedoodles.com) to the Aisle Runner (www.starrynightdesignstudio.com),we loved it all.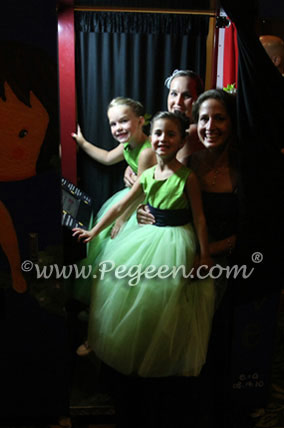 ###