The Nutcracker Collection - Clara and The Nutcracker Party and Flower girl dresses | Pegeen

The Nutcracker Collection - Clara and The Nutcracker Party and Flower girl dresses
" When our 11 year-old daughter, Lily, achieved the iconic role of Clara in the Lake Erie Ballet's production 55th Annual Nutcracker, in Erie, Pa, we knew we wanted to add something special; and that meant finding the perfect "party scene" dress. Pegeen was the only place that had exactly what we were looking for. When the dress arrived, we could not believe how beautiful it was. Beyond that, once on stage and under the lights, the dress was just magnificent! I dare say this dress made Clara even more iconic, and we couldn't be more proud it was showcased by our daughter. The company was excellent in every way: communication, talent, delivery and follow-up. They really took a special interest in a successful, well-dressed performance! Thank you Pegeen, for making our daughter's dream come true and giving us a memory to last forever! Elizabeth Kons"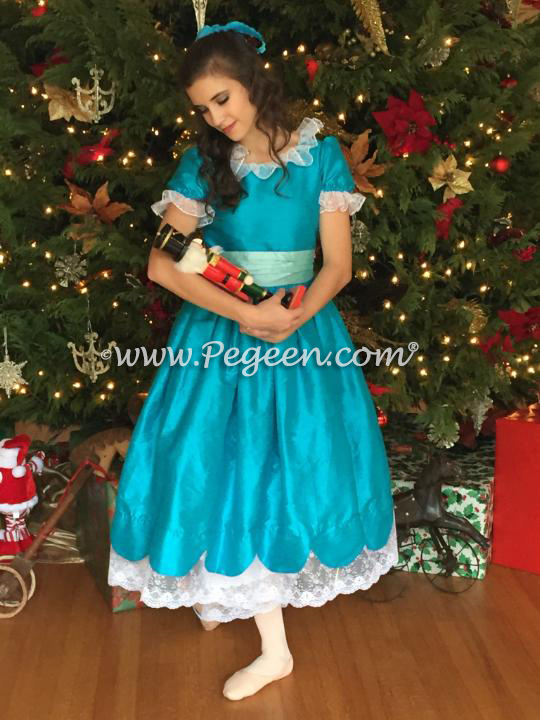 Above: Nutcracker Party Scene Dresses for Clara Style 726
"I'm thrilled beyond measure. Thank you for replacing that costume with your beautiful Nutcracker Dress in just a day and over the weekend! We will be singing your praises all across the South!"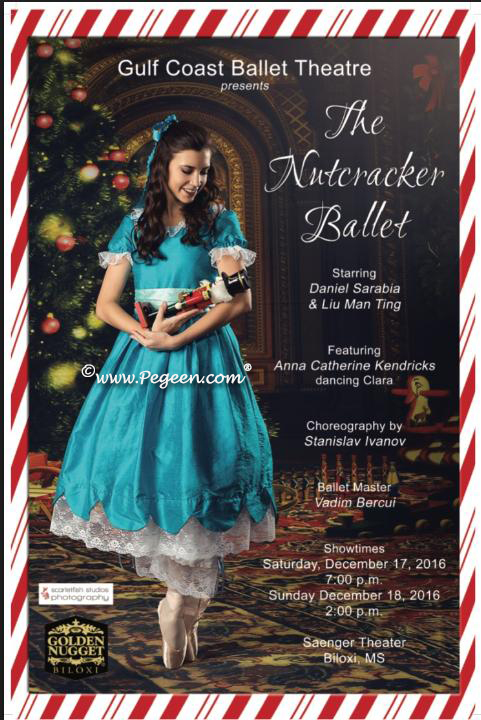 Above: Nutcracker Party Scene Dresses Teal Style 397
I'm sending these today so you could see the dress arrived safely and Caitlin's big smile as she opened her box. We have dress rehearsal coming up and she can wait to dance in it!!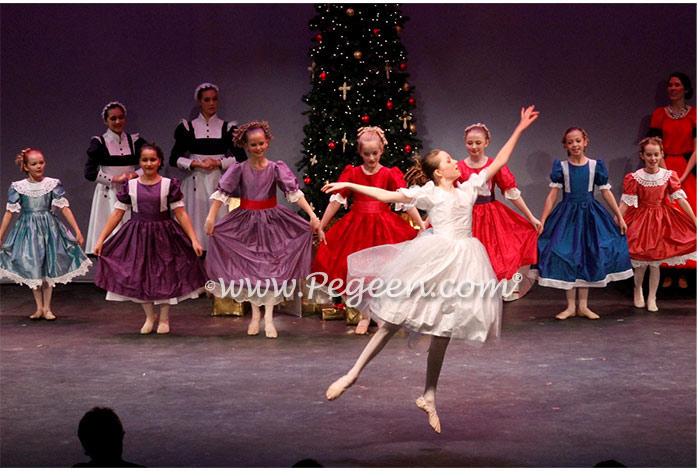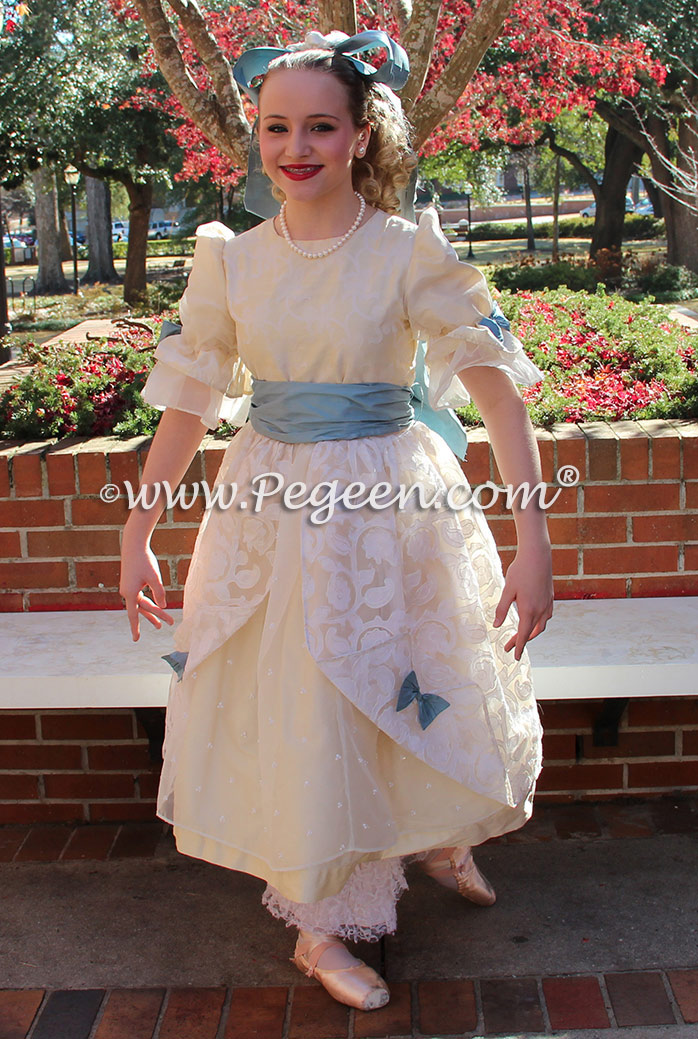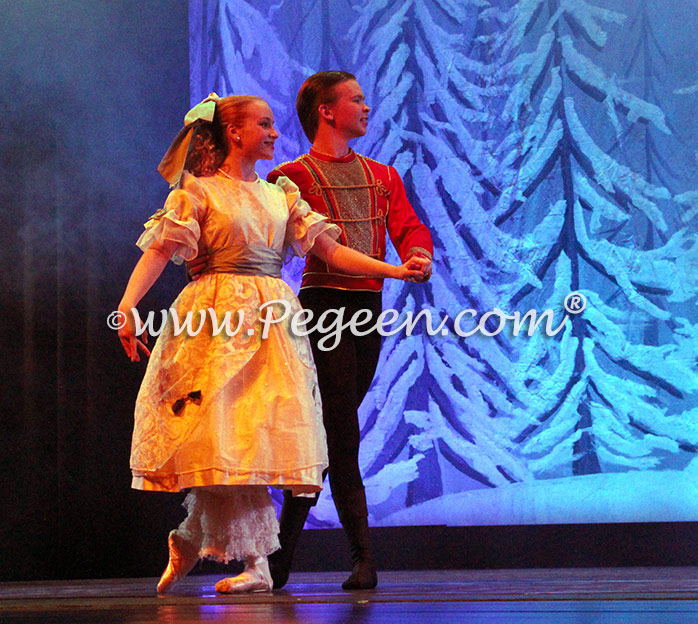 Nutcracker Ballet Clara Party Scene Dresses Style 708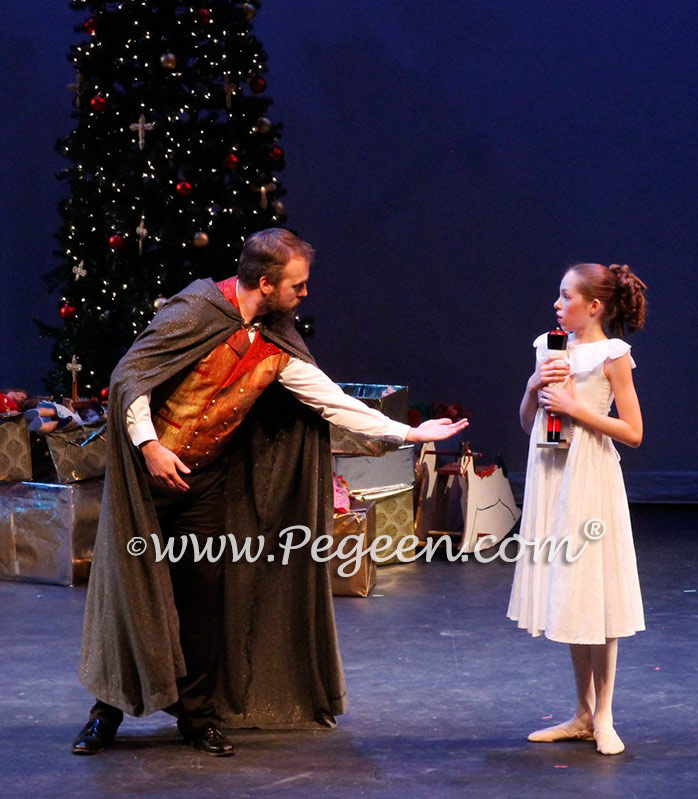 Nutcracker Ballet Clara Nightgown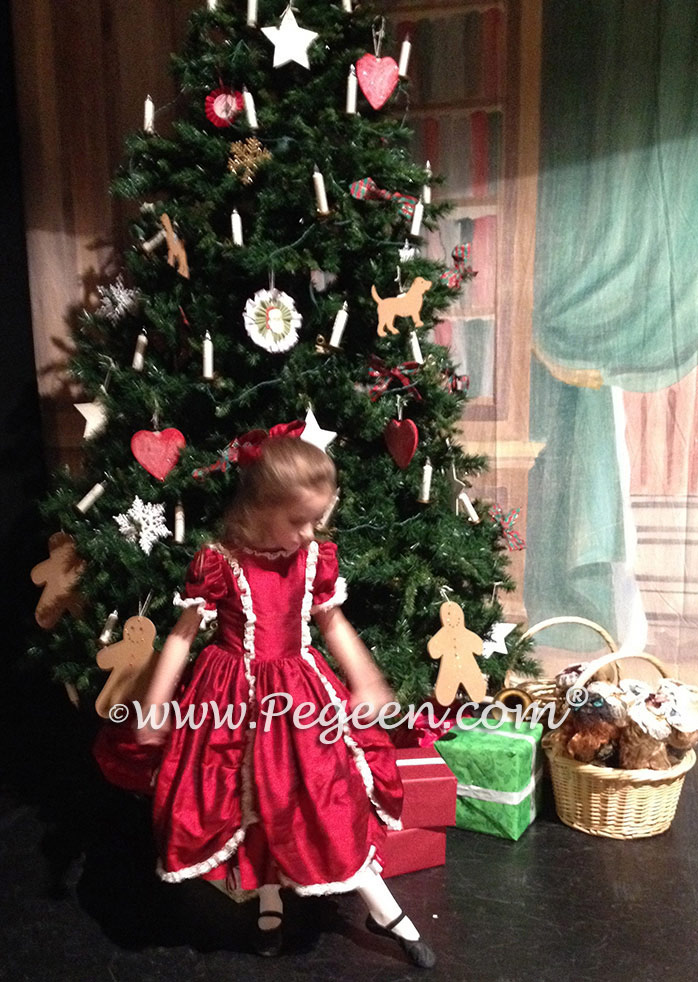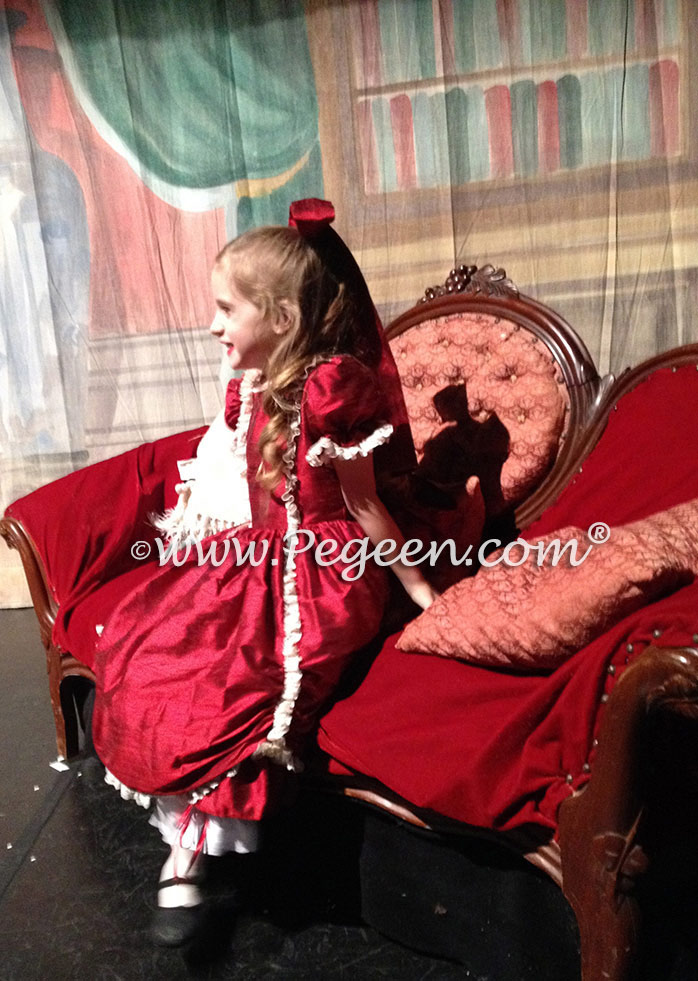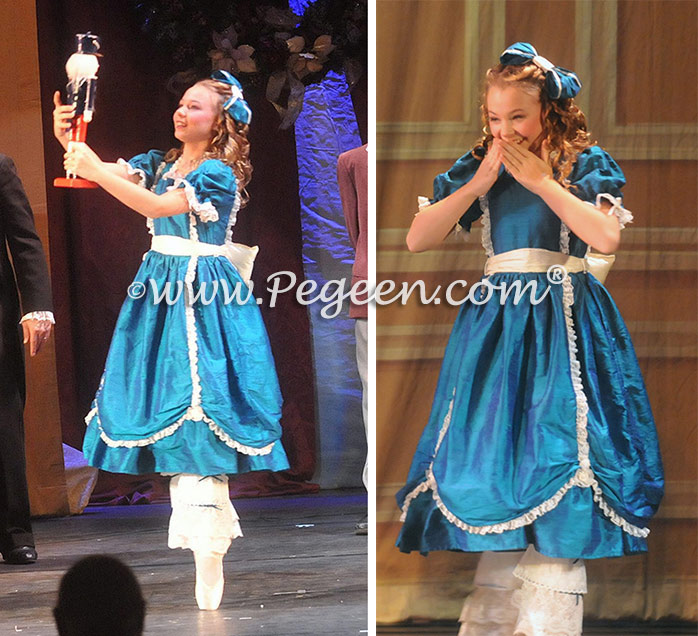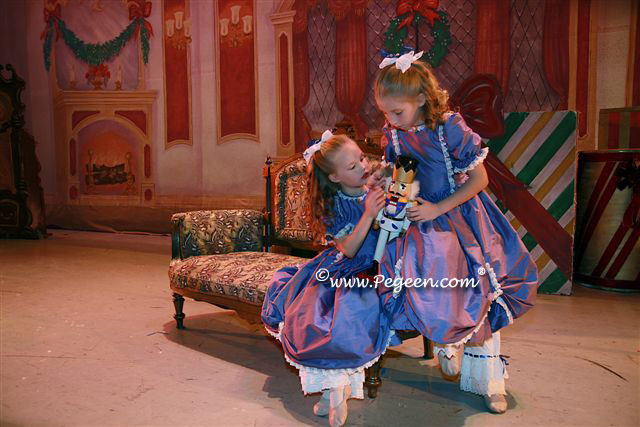 Nutcracker Dress above - style 397 with Pantaloons
Order your Nutcracker Party Scene Dresses in any of our 200+ colors with full sizing guarantee