2011 Pegeen Flower Girl Dresses: Wedding of the Year Runner Up
Runner Up winner: For our runner up, a wedding with 22 – yes, 22! - junior bridesmaids which came to us with a beautiful story.
We fell in love with Lisa and her new husband, Bill, and the unique wedding they had! Lisa chose style 699 from The Regal Collection
---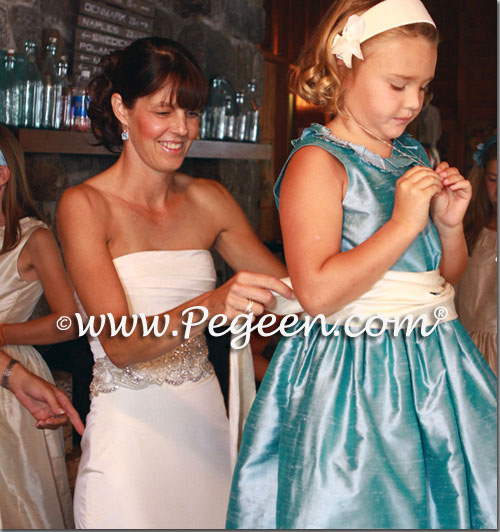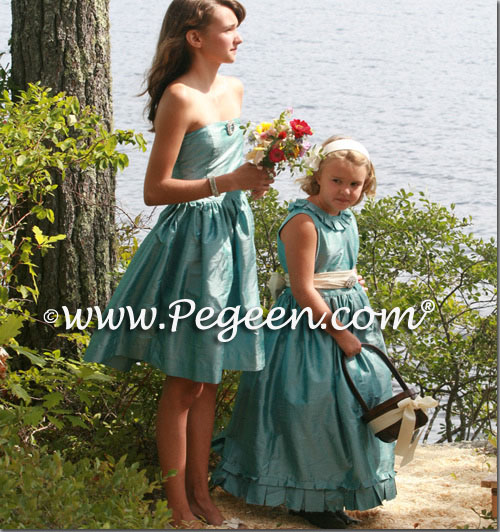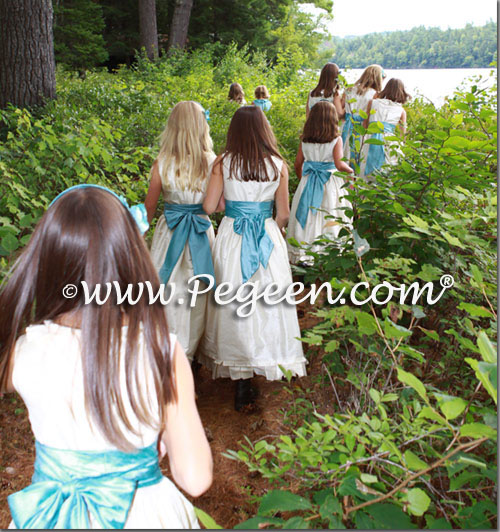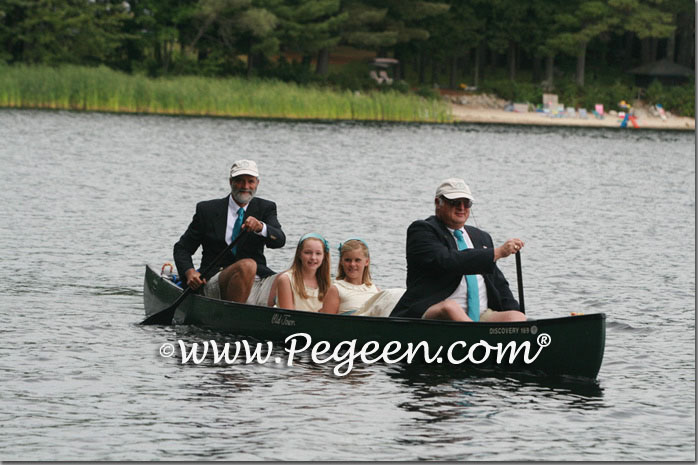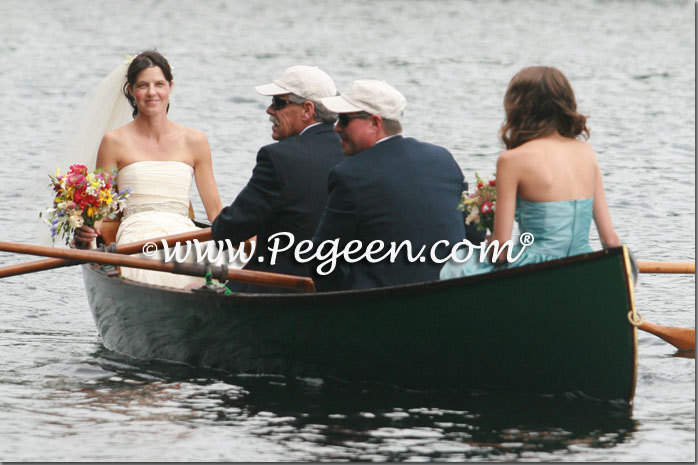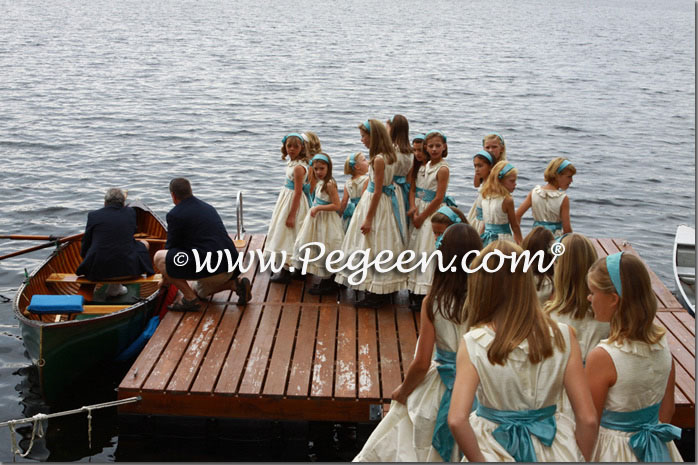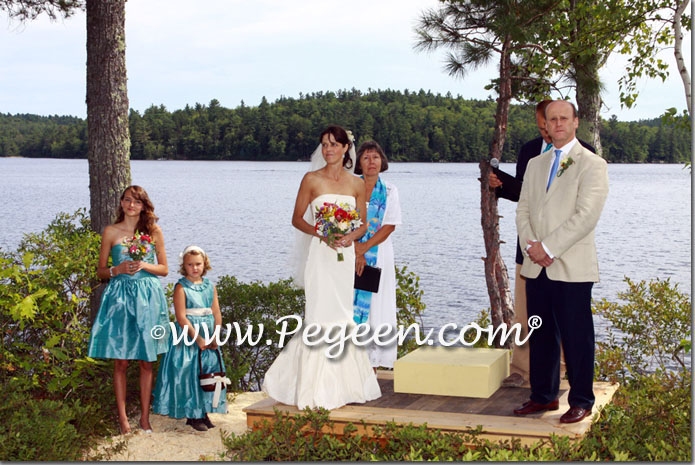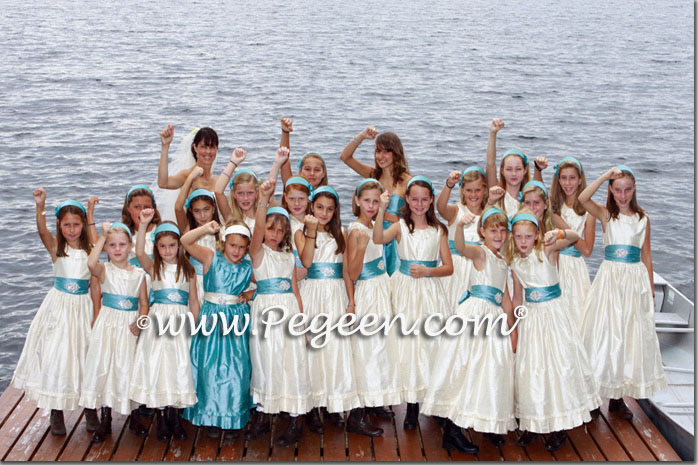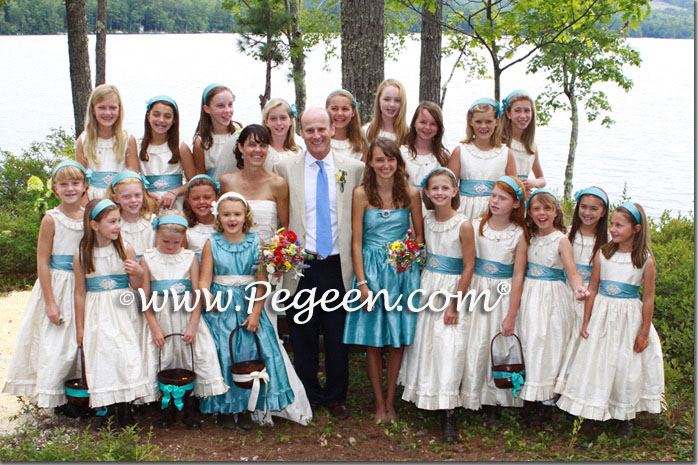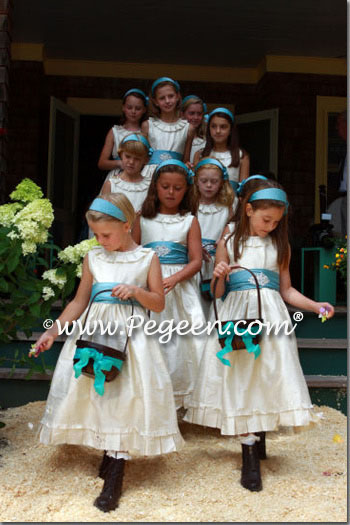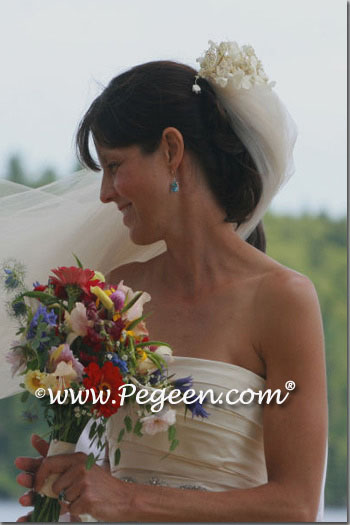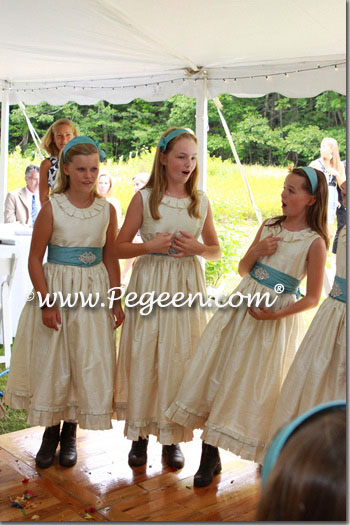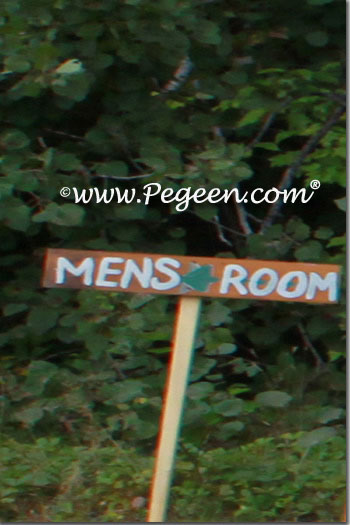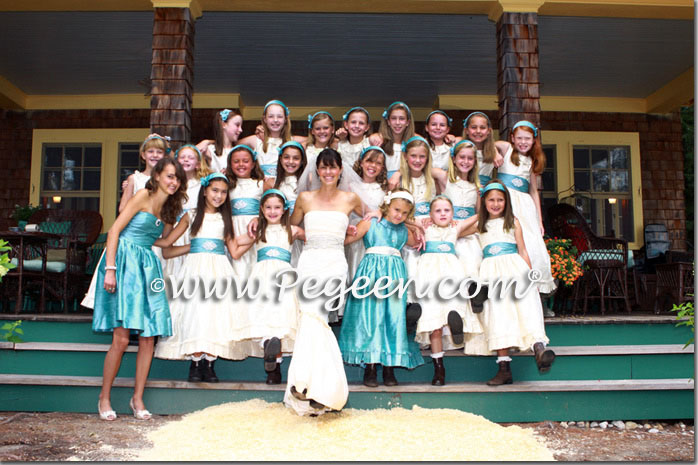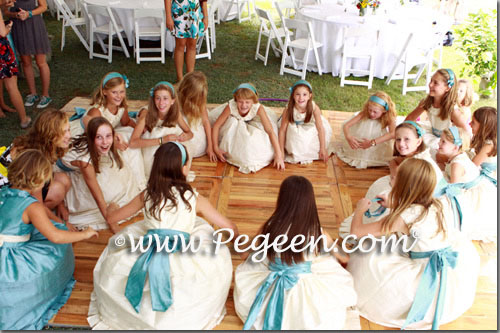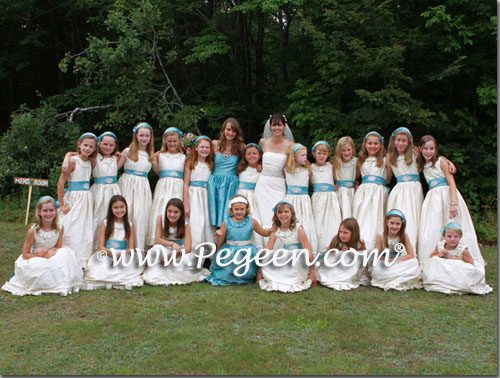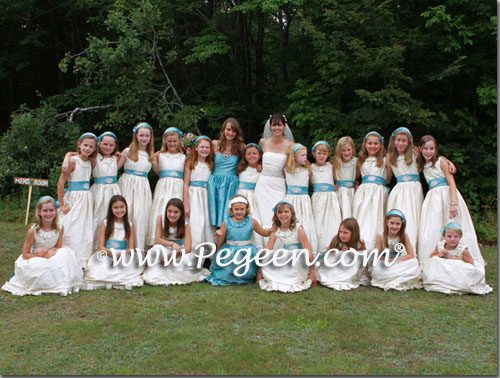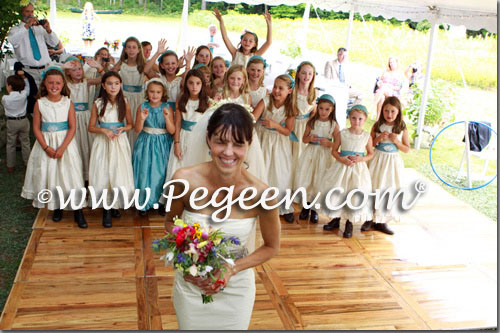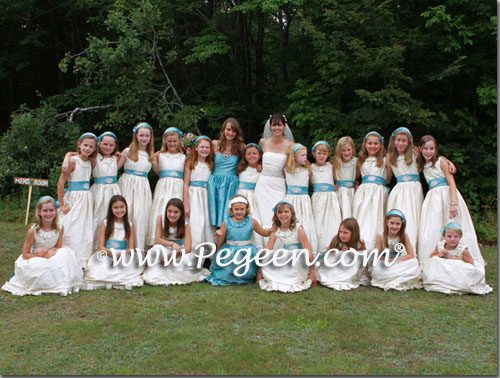 Lisa's and Bill's Story


I was married previously in 2003 and my husband sadly passed away in 2005. Nine months later, a man named Bill called me and I went out on my first and only date after my husband died and fell madly in love with him and never looked back! Bill has two daughters, ages 7 and 15.
I am a riding instructor and have a 10 stalls barn with 8 ponies and 20 riding students. My riding students were my flowers girls/junior bridesmaids. They all wore ecru ruffled socks with their chocolate brown riding boots. We were going for the Deconstructed Style look. I made headbands to match and added some bling to the sashes and headbands.
My dress was a Vera Wang which had a high back, sleeves and a giant poufy bottom with a train. I wore chocolate brown cowboy boots and added a custom-made jewel belt. I also wore light blue, dangly topaz earrings for my something blue, and an antique jeweled hat pin in my hair. Last but not least, I wore my veil from my previous wedding to remember my late husband and dyed it with tea to match the ecru color of my dress.
We live in Hamilton, MA but the wedding took place on a lake in Maine at my fiancé's summer house which is on a point of land surrounded on three sides by water. The house is over 100 years old. We walked down a winding path which was lined on the sides with white hydrangea plants in dark brown whiskey barrels. The girls had miniature whiskey barrels with handles and tossed colored paper flowers.
We also had a flotilla which started from one end of the family compound to our house. We had twenty-one dark green canoes with two boatmen and two little girls in each canoe. I came over with my husband's daughter and two brothers-in-law in our 100-year-old antique, refurbished canoe.
After the ceremony, Bill and I went across the lake to the reception. Bill's 15-year-old daughter, Tapley, got up and gave the most amazing, thoughtful and heart-wrenching toast and had everyone crying because she was so genuine with her thoughts coming from a divorced life with her mom and dad.
After our exciting wedding with 300 guests, we spent our honeymoon in Hawaii!
Our rehearsal dinner was a Hawaiian luau which our friends catered for us. The photographer was Tracey Emanuel. Catering was by Tim Hopkins Catering, and the flowers were arranged by a local florist. The cake was from Henry's Bakery.