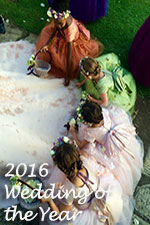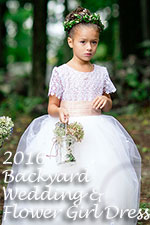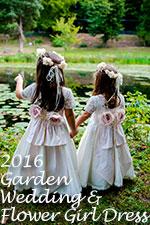 2016 Backyard Wedding/Flower Girl Dress of the Year | Pegeen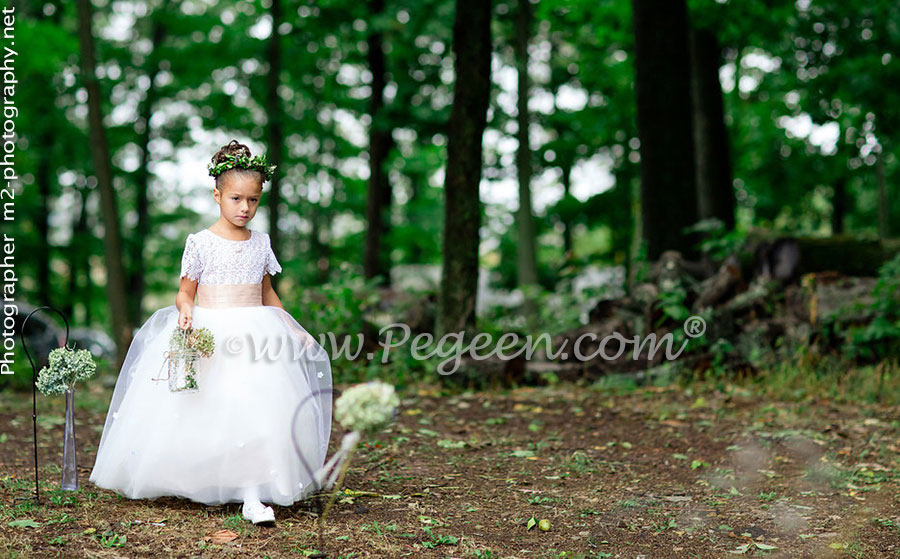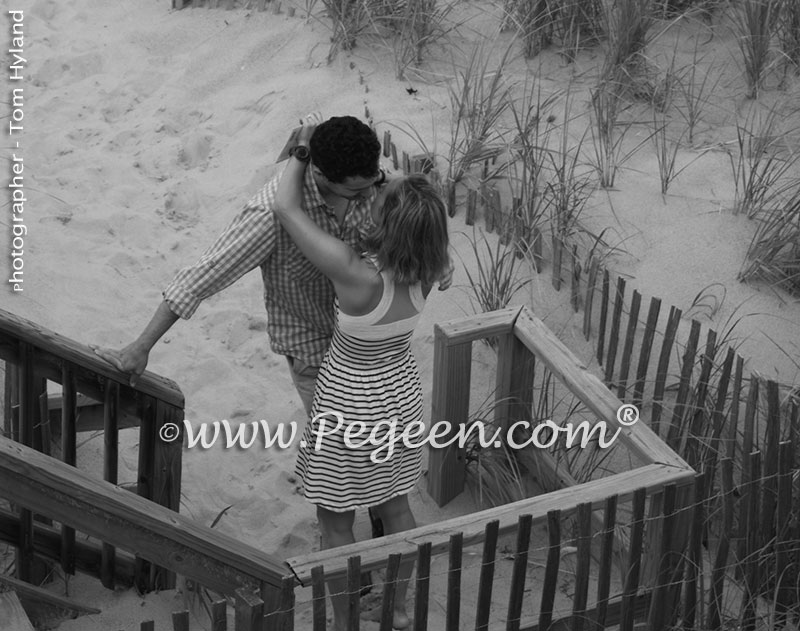 Their engagement started like most couples, with a romantic proposal at our family's yearly vacation in Nags Head and the groom drove 9 hours to surprise her at the beach. Of course the family knew what was to transpire but the bride was surprised!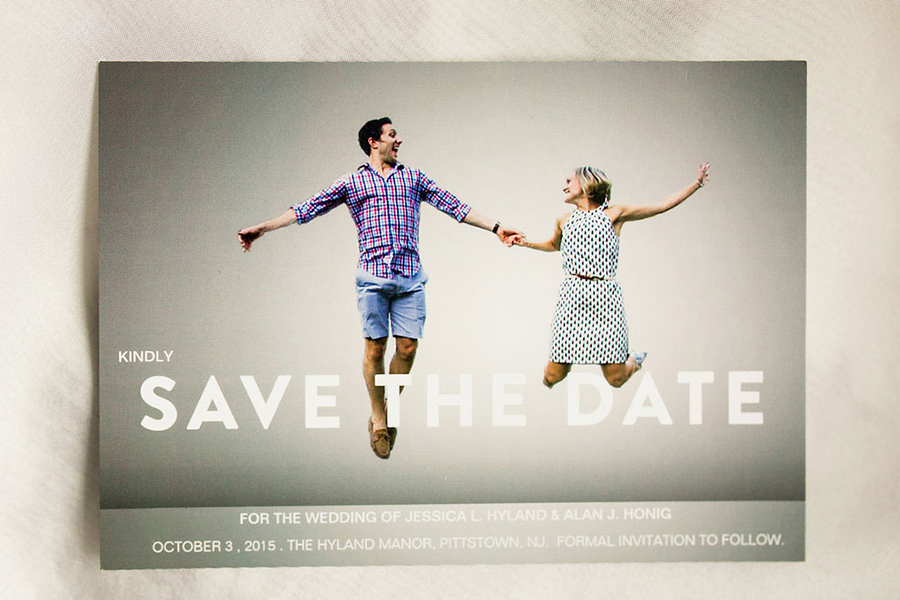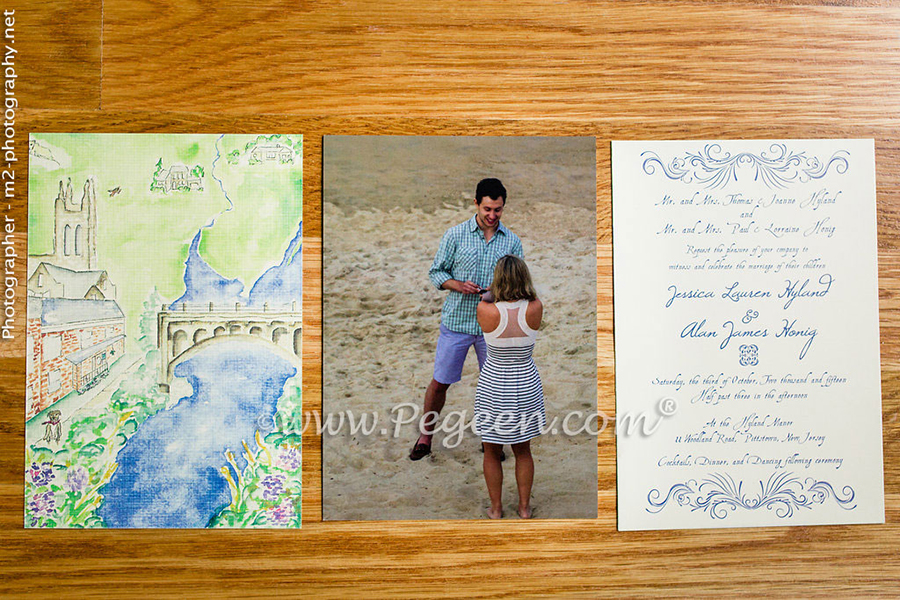 Of course, that led to two really great announcements - their Save the Date Card and their invitation. I loved how the artist, Alex Curzi, brought together elements of their lives, from Central Jersey to Philadelphia.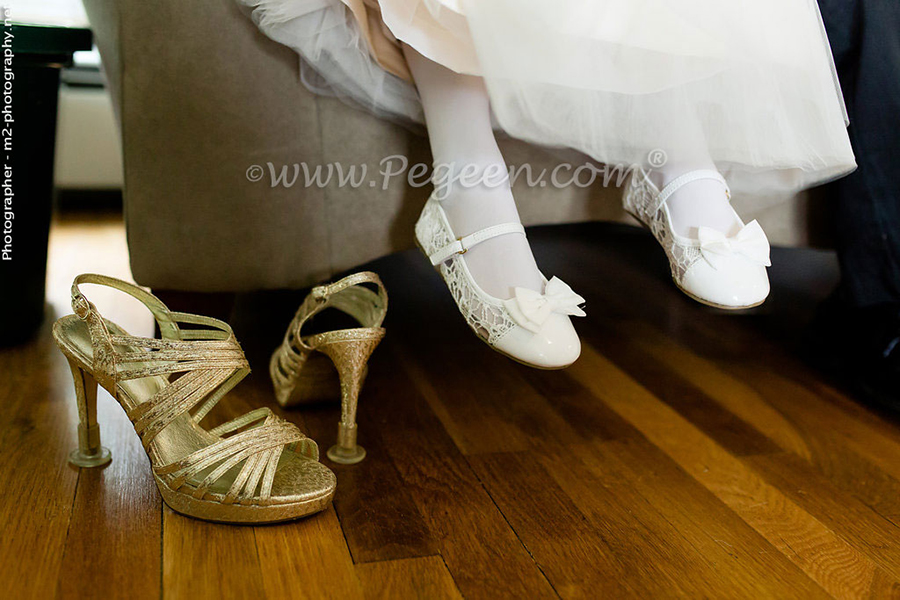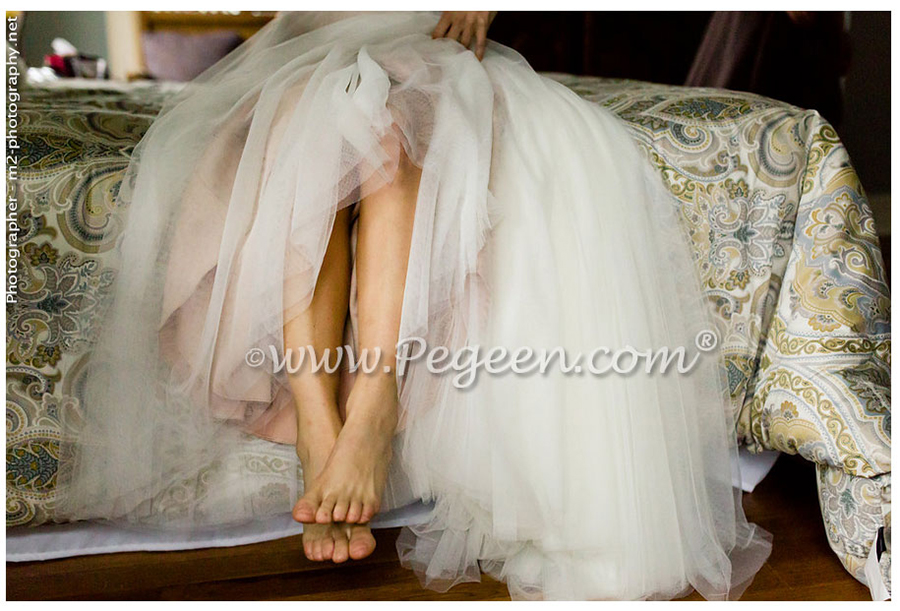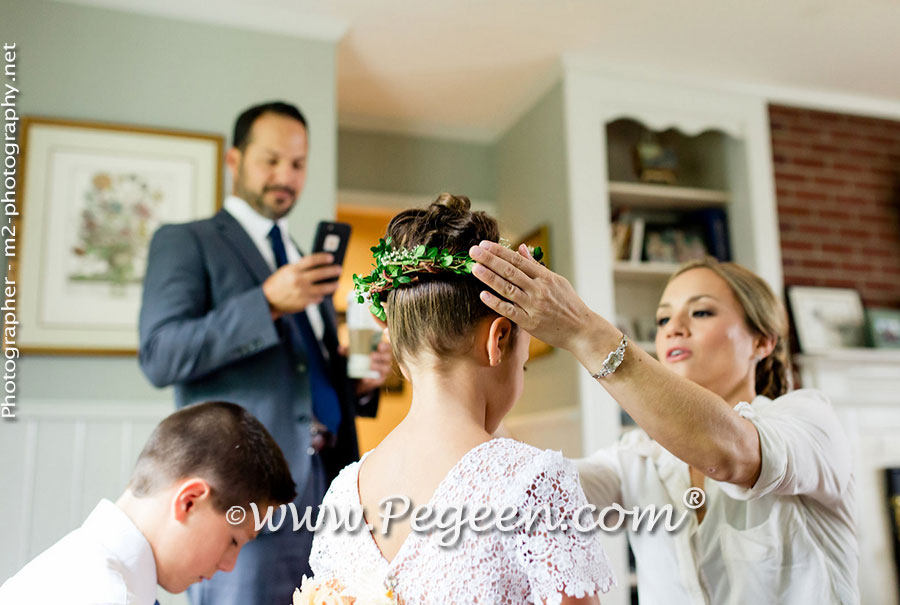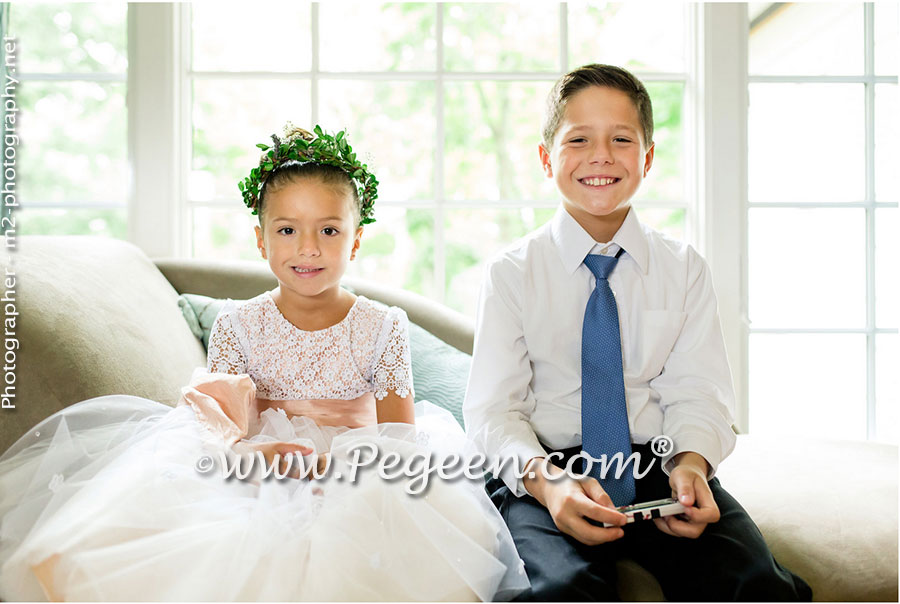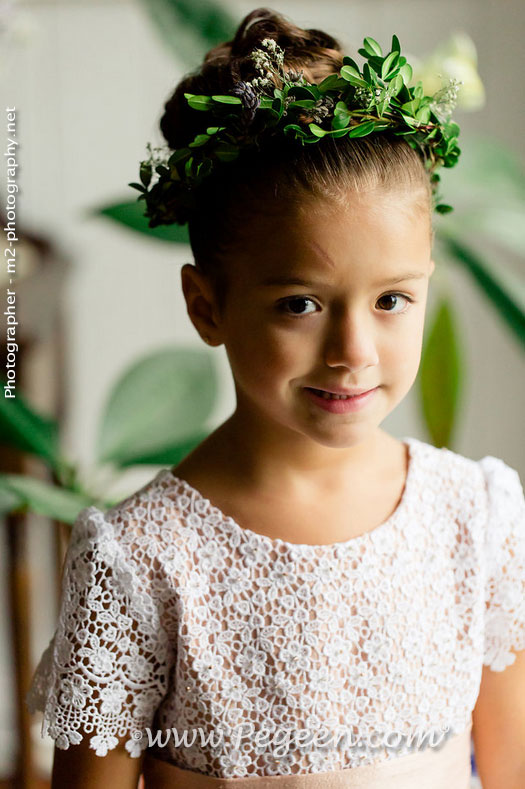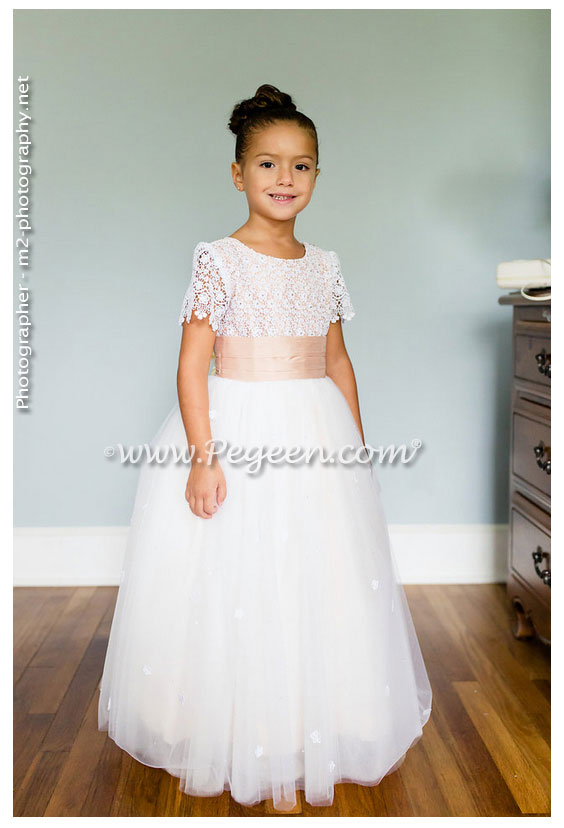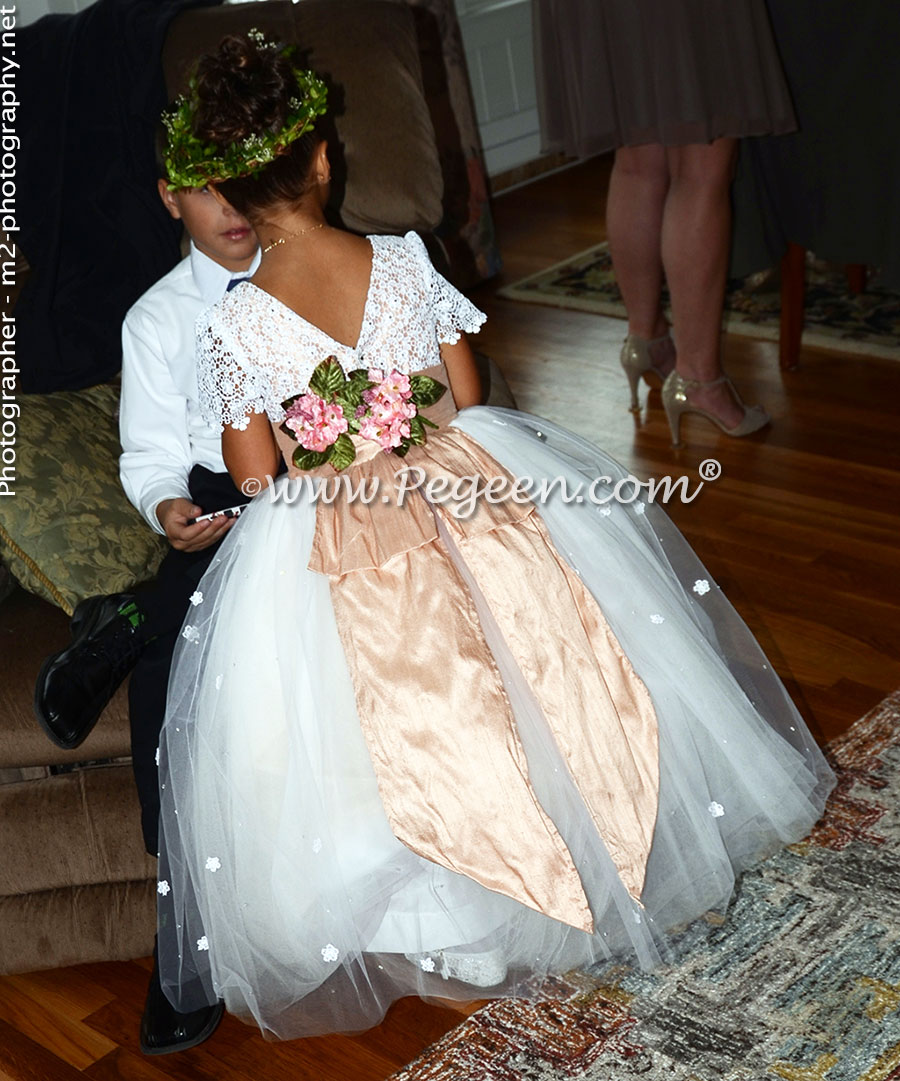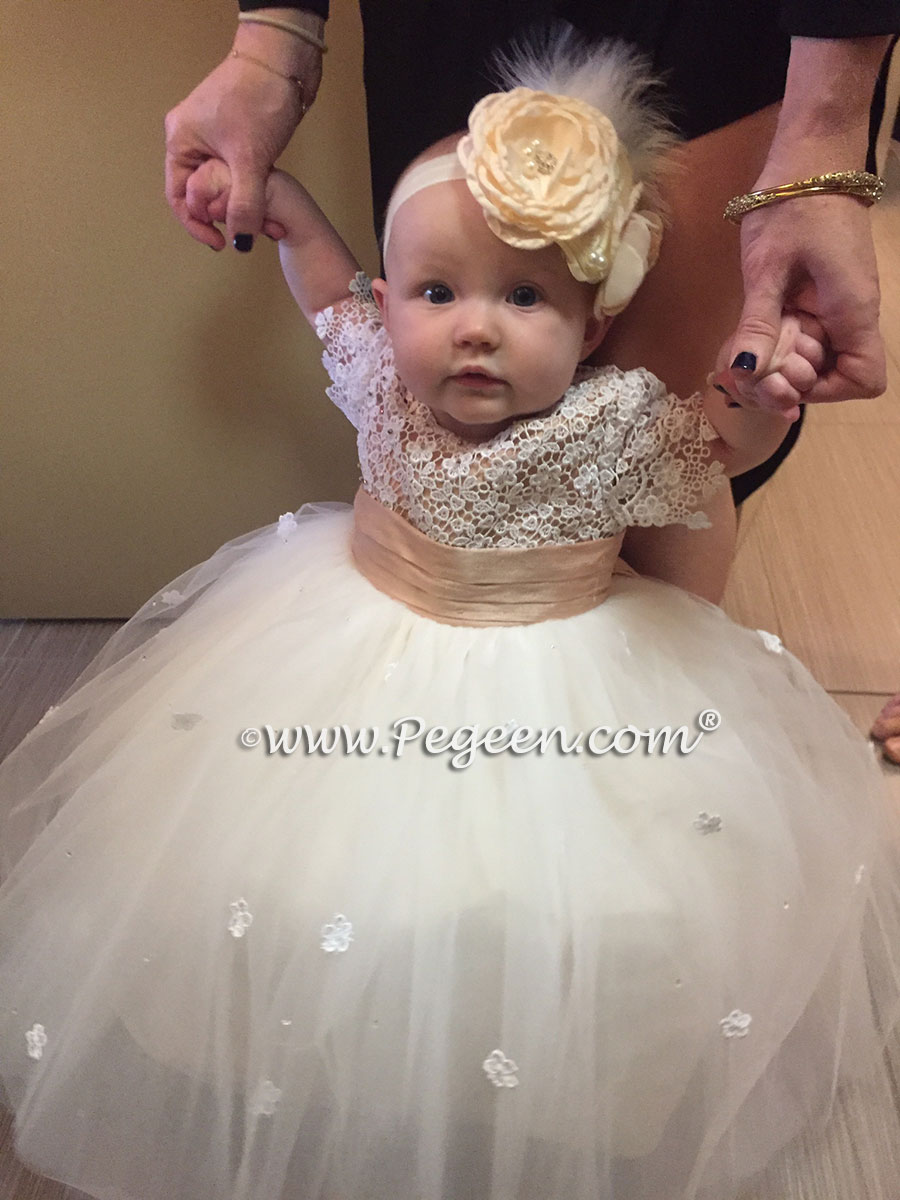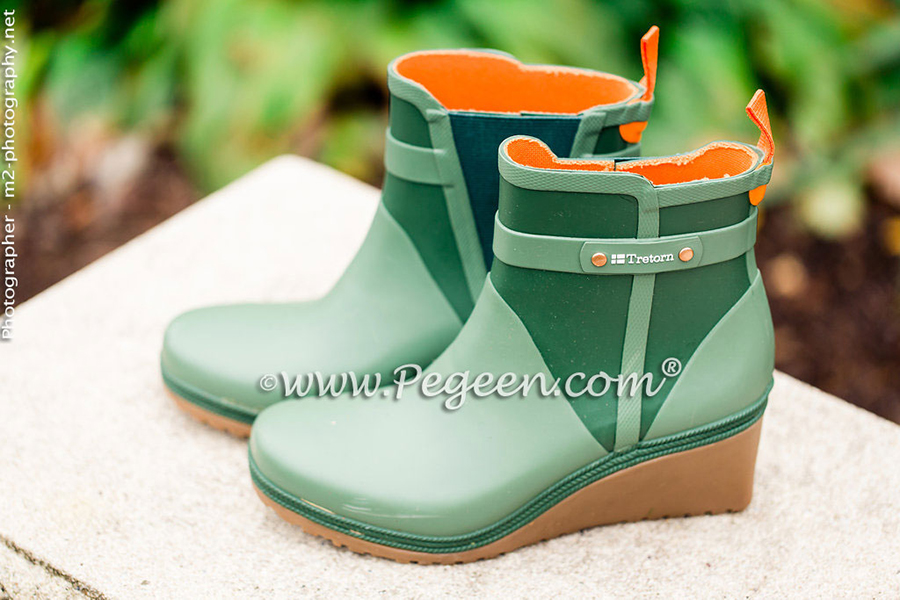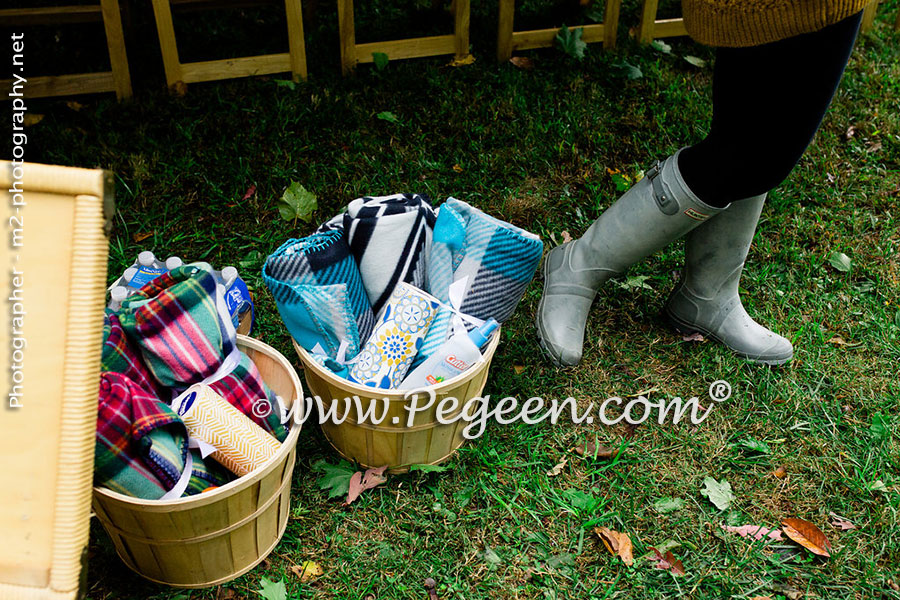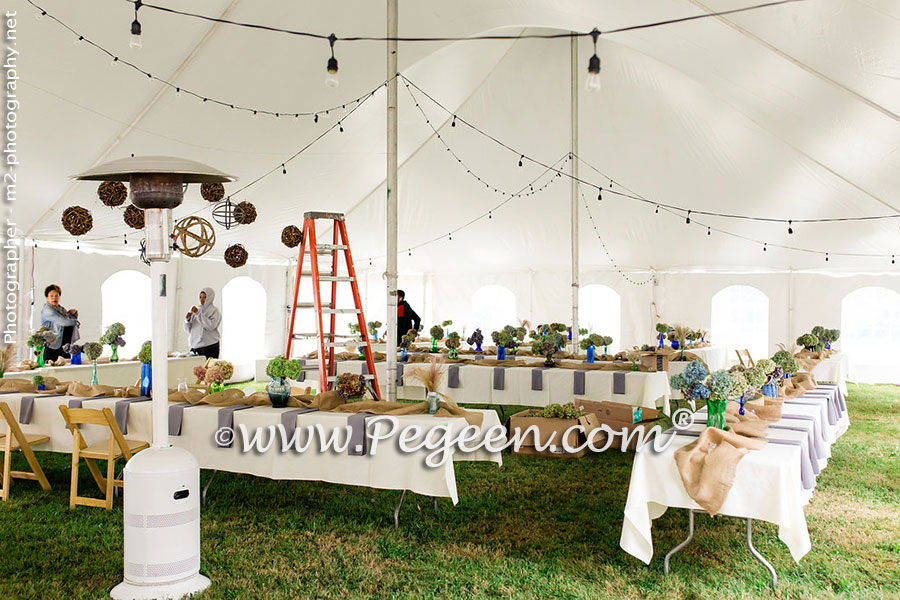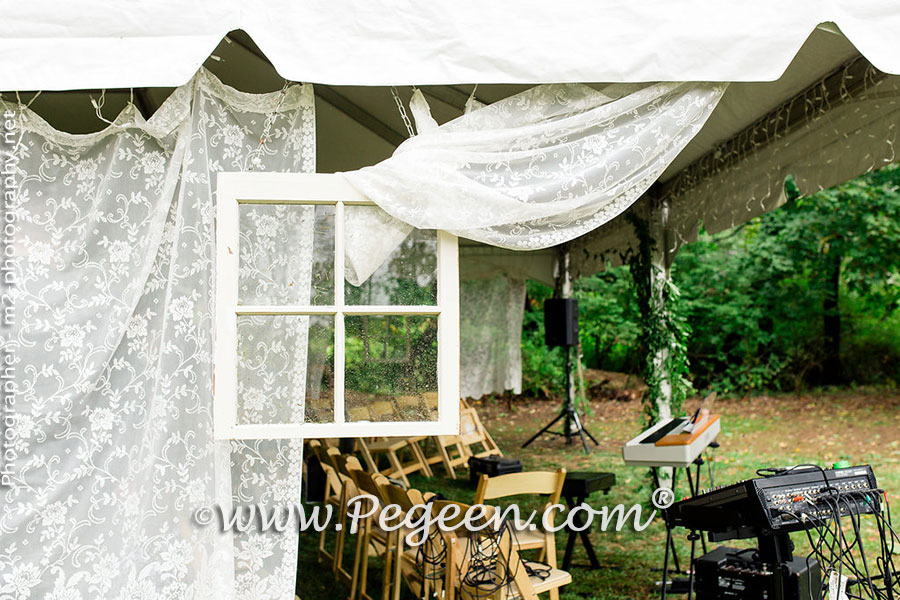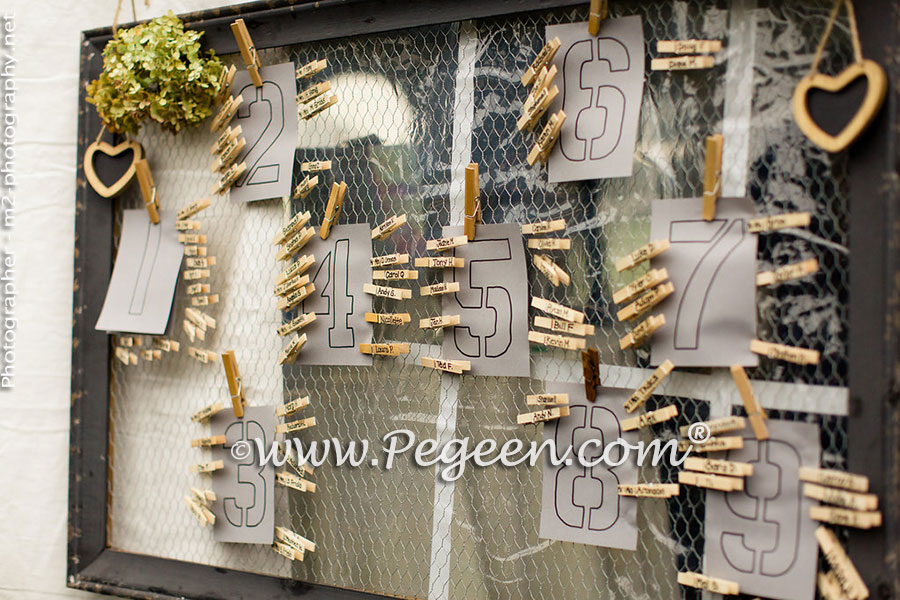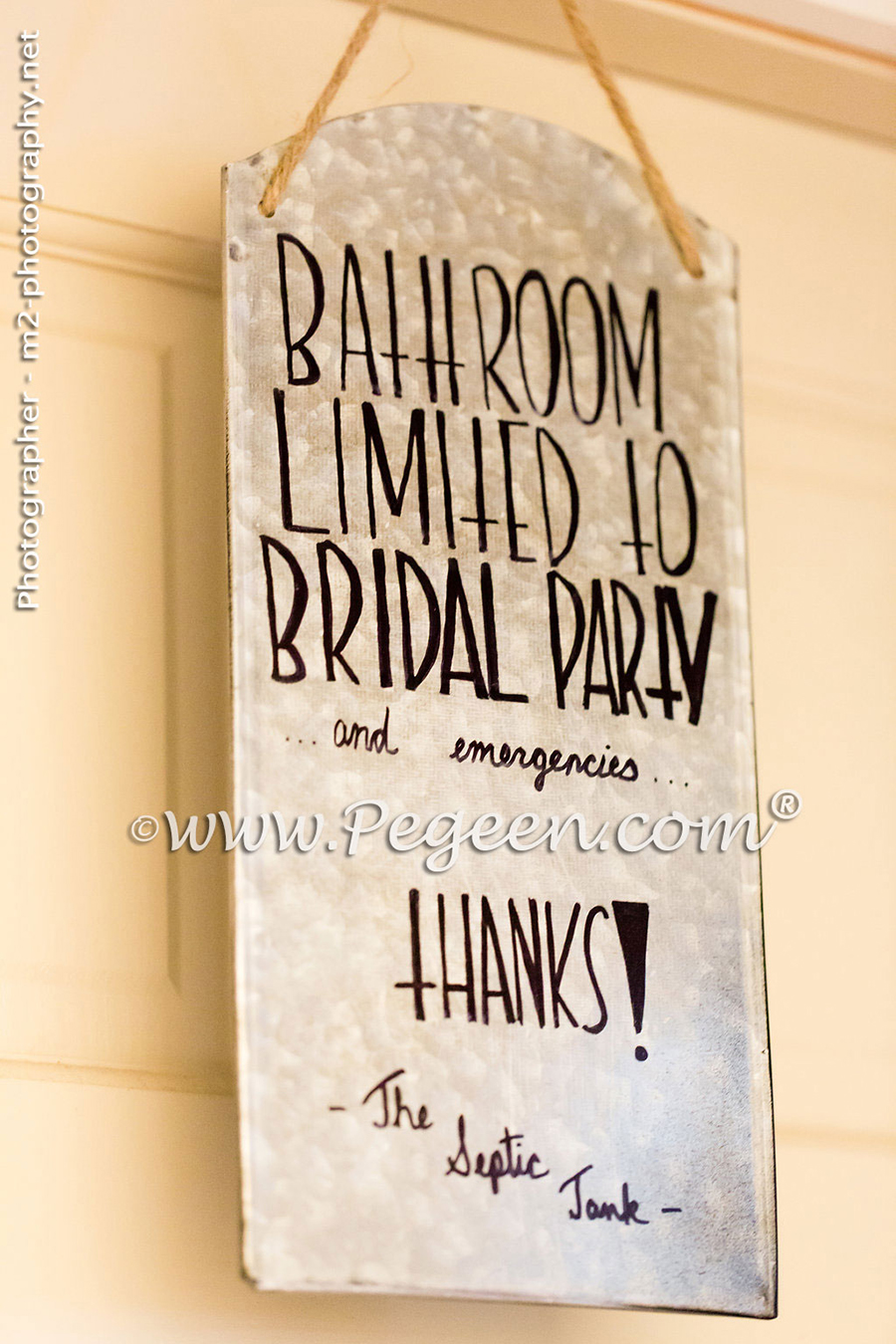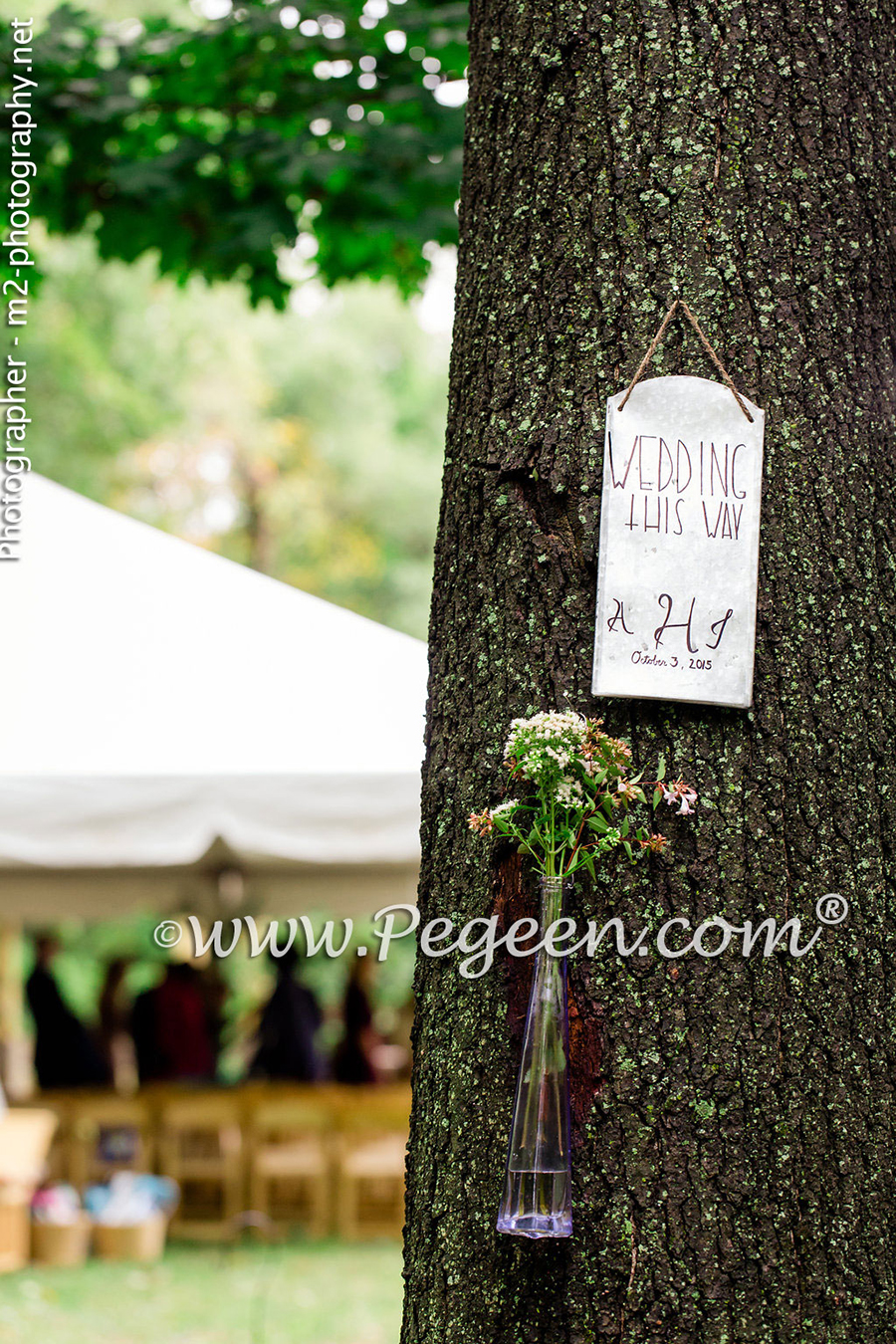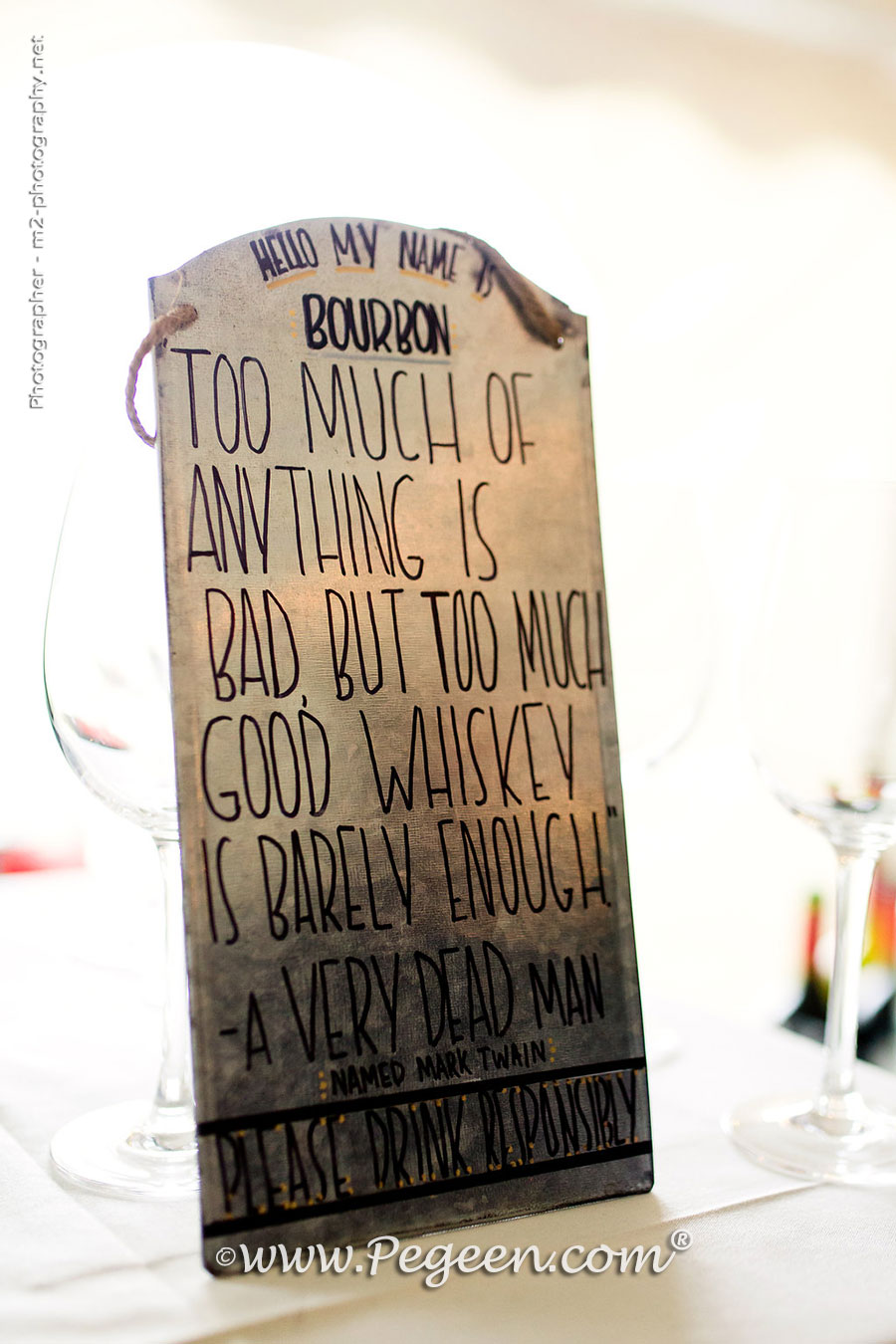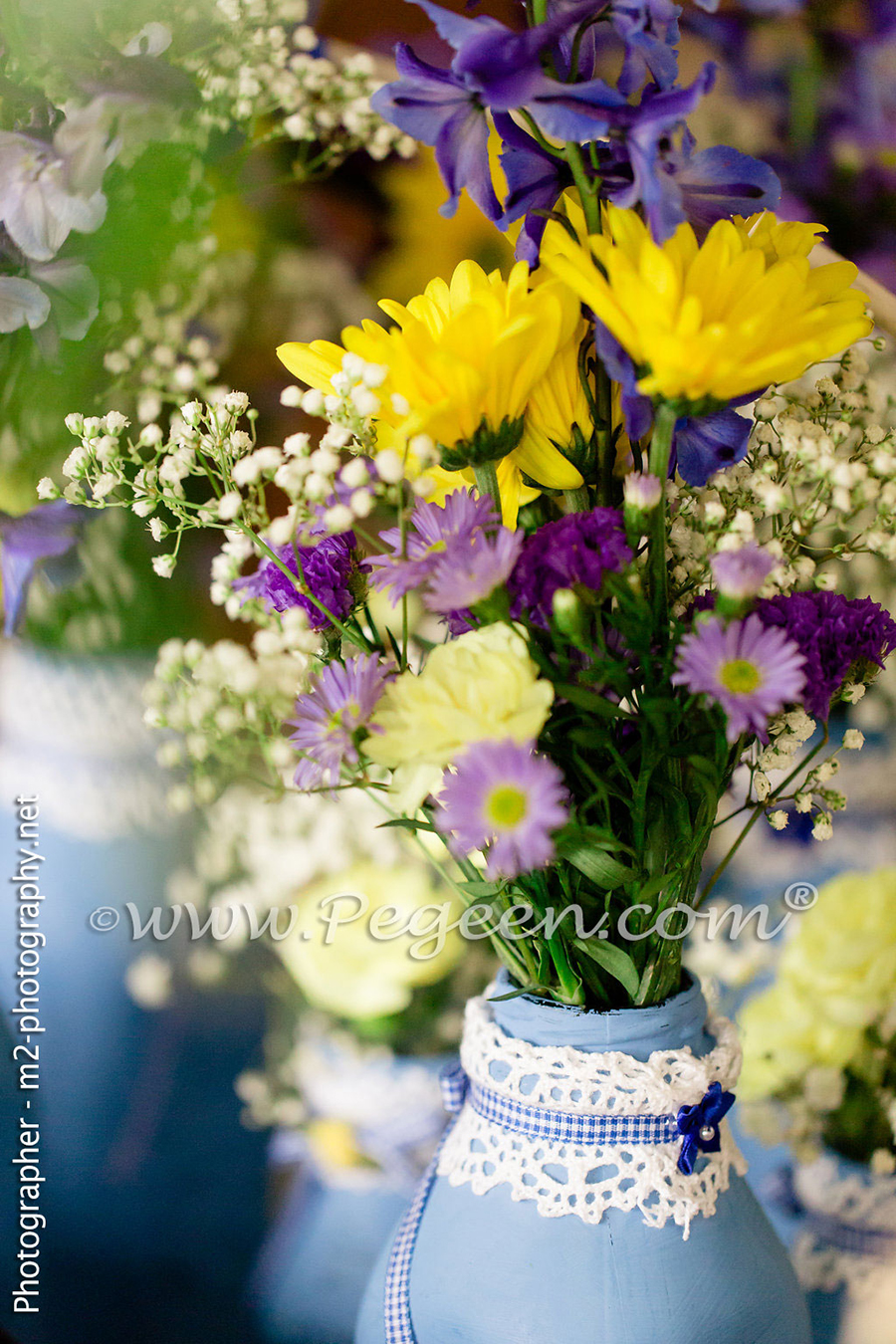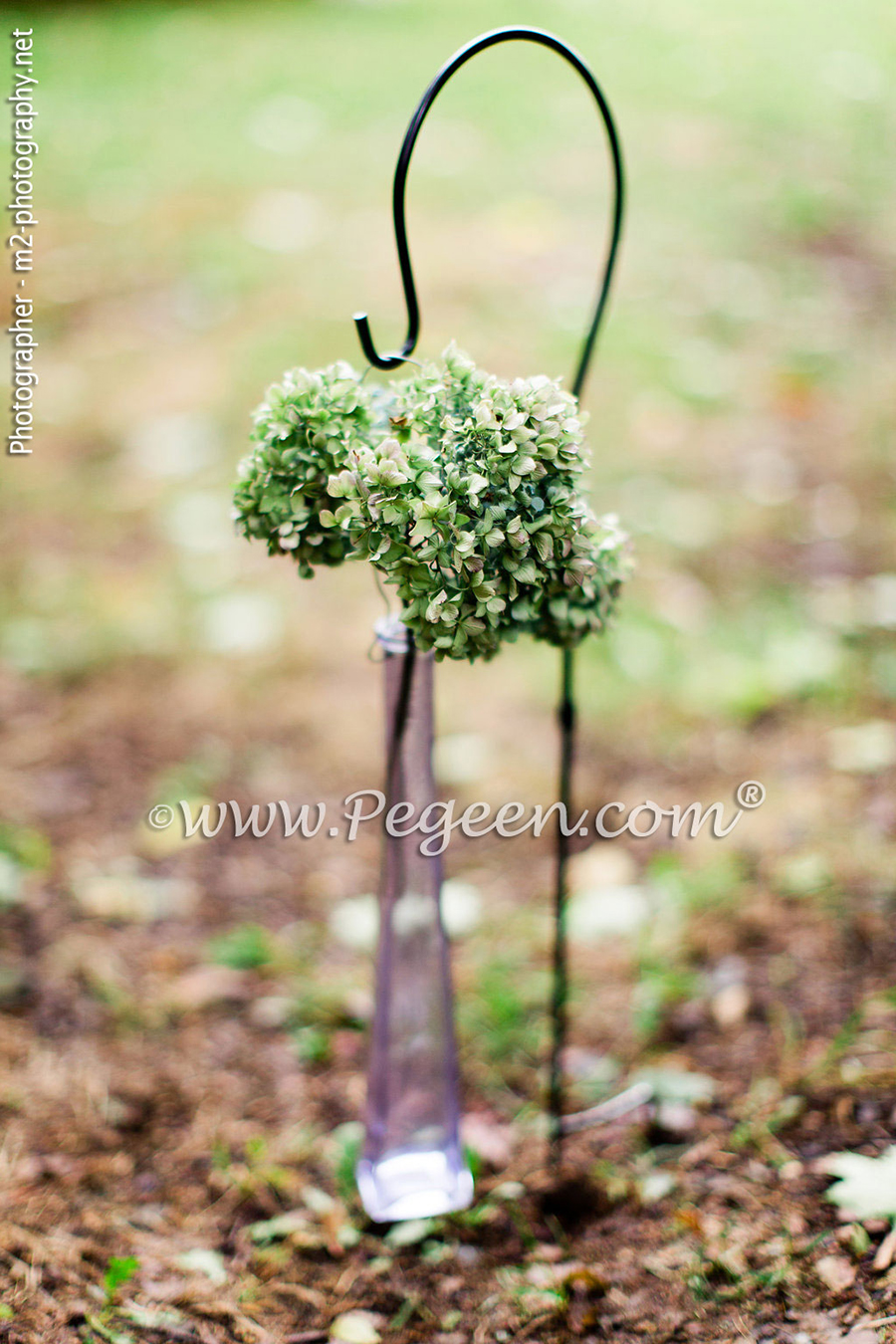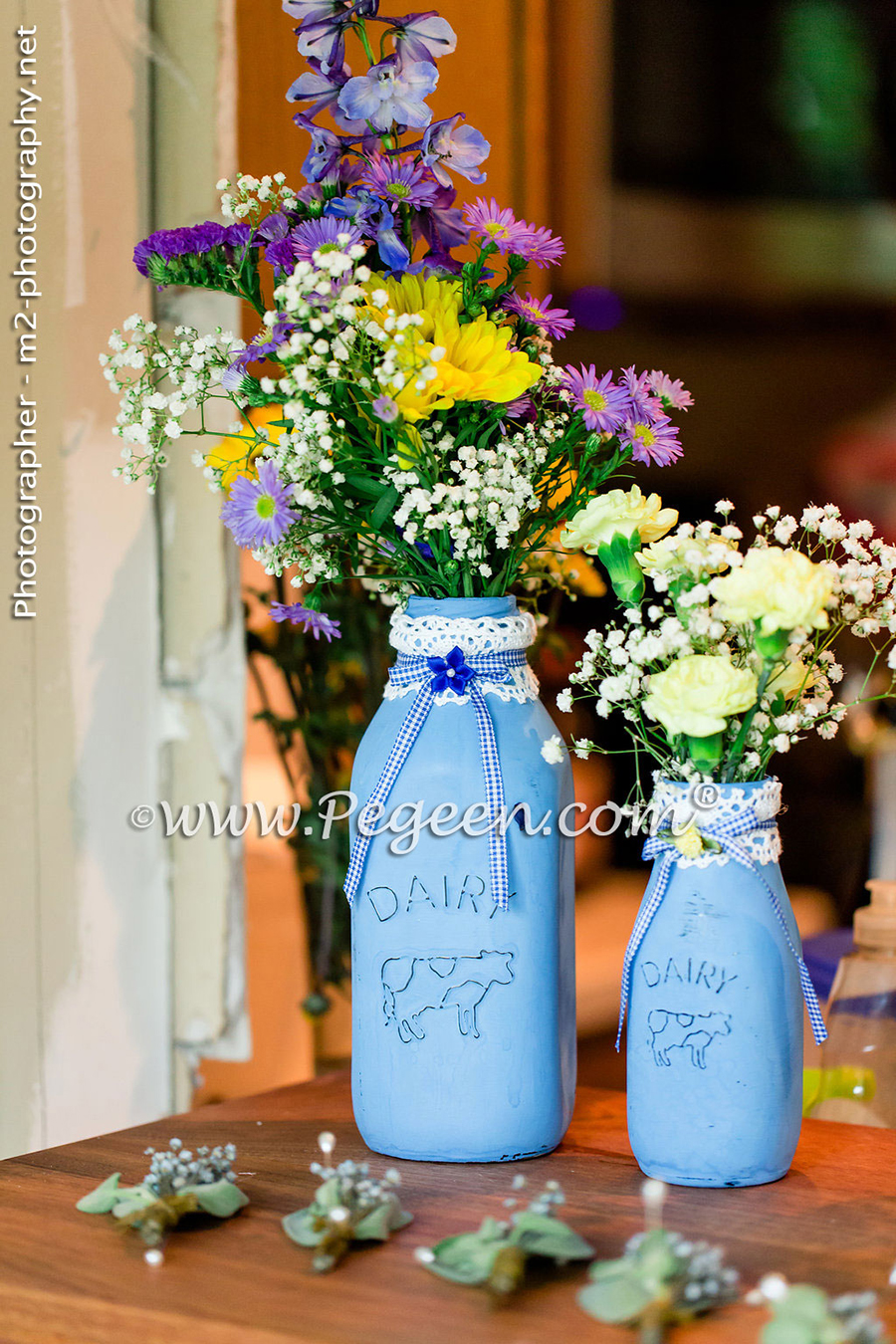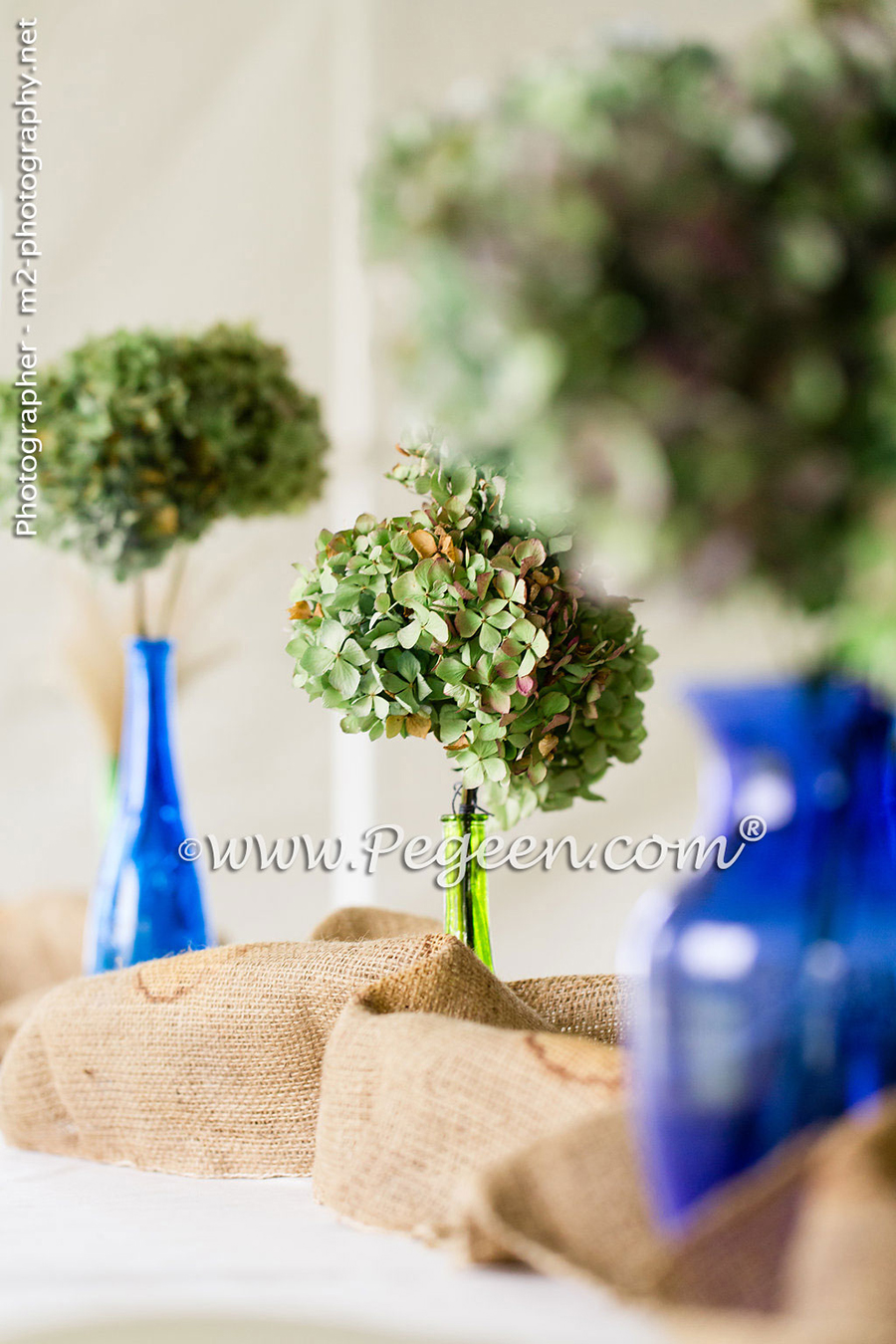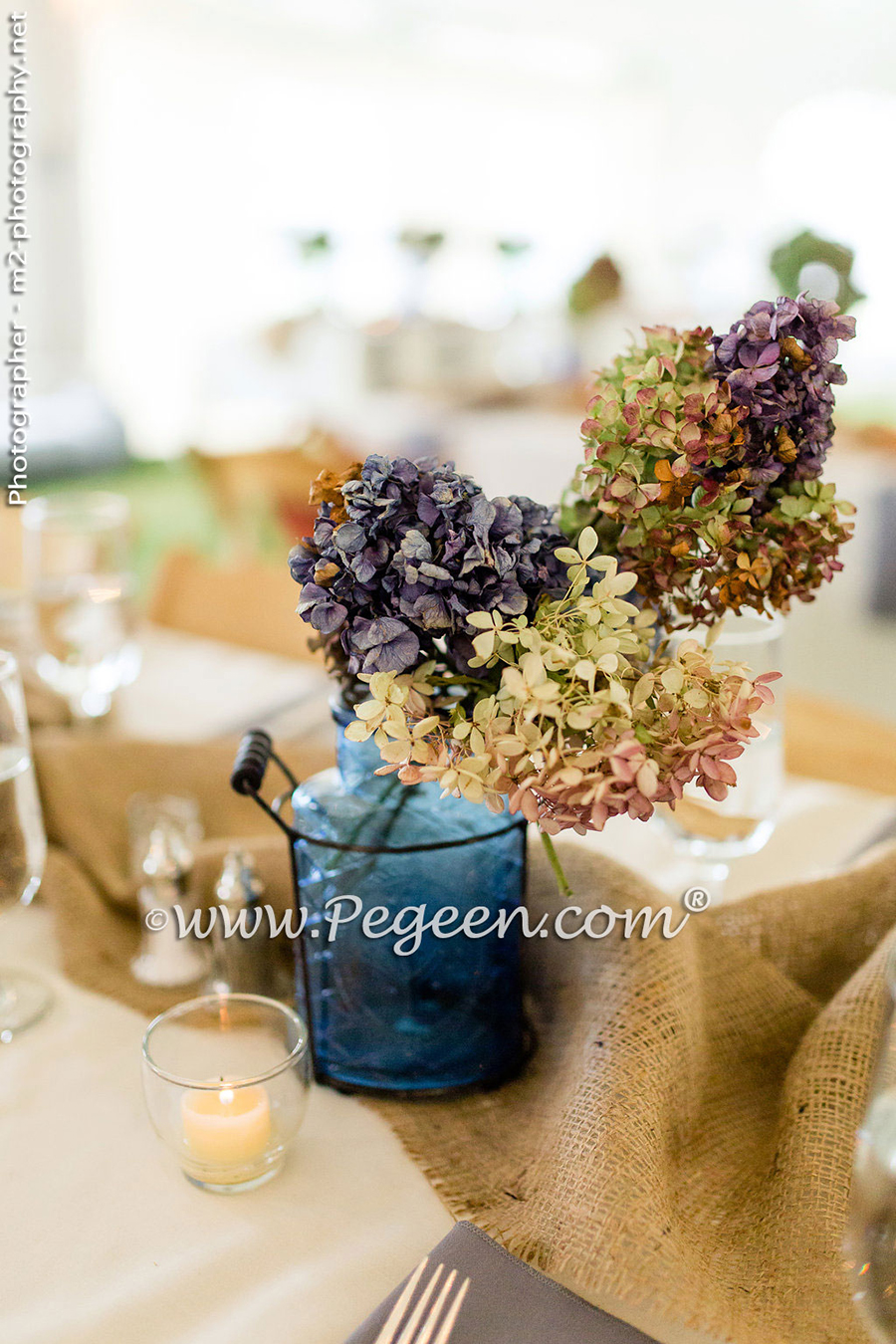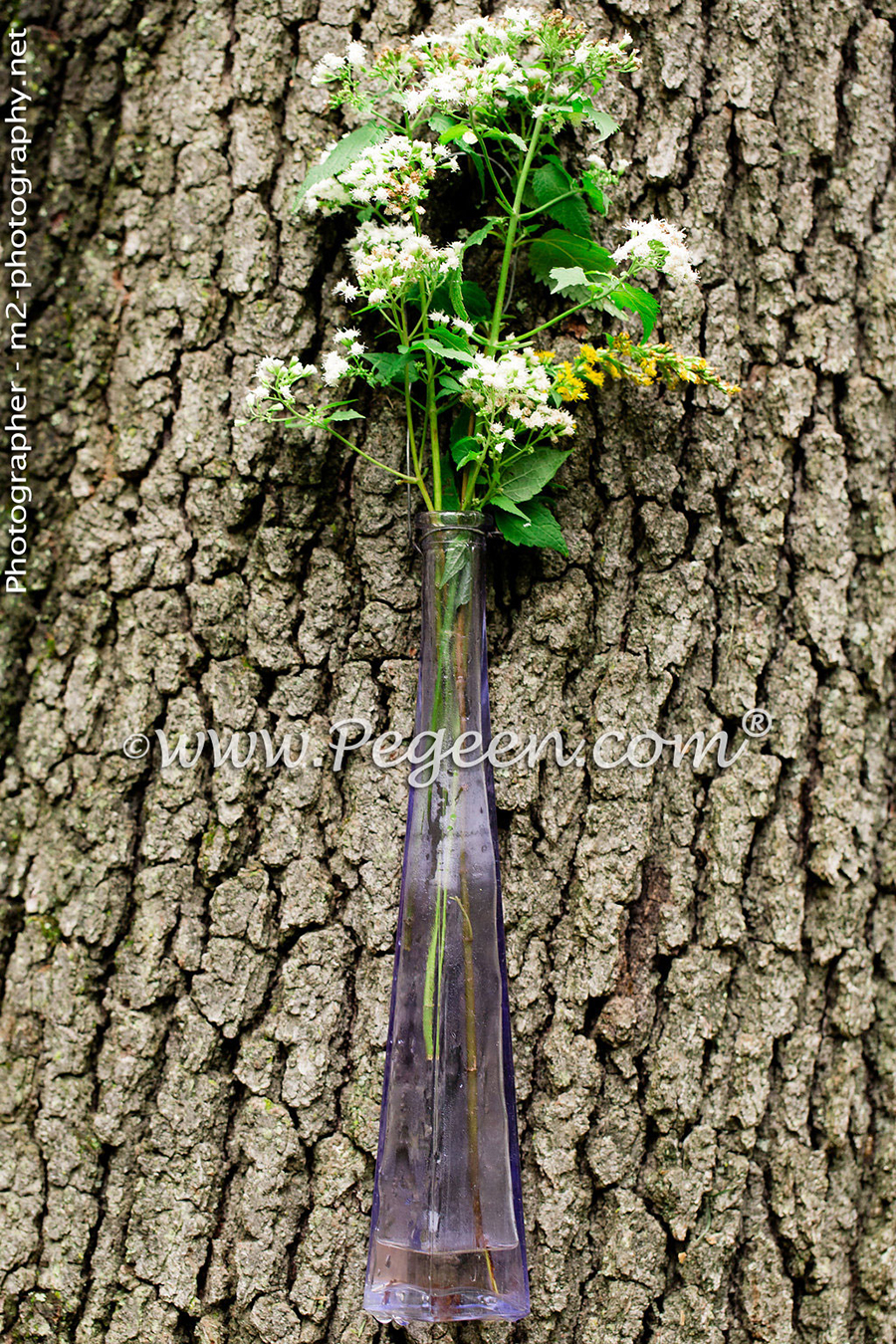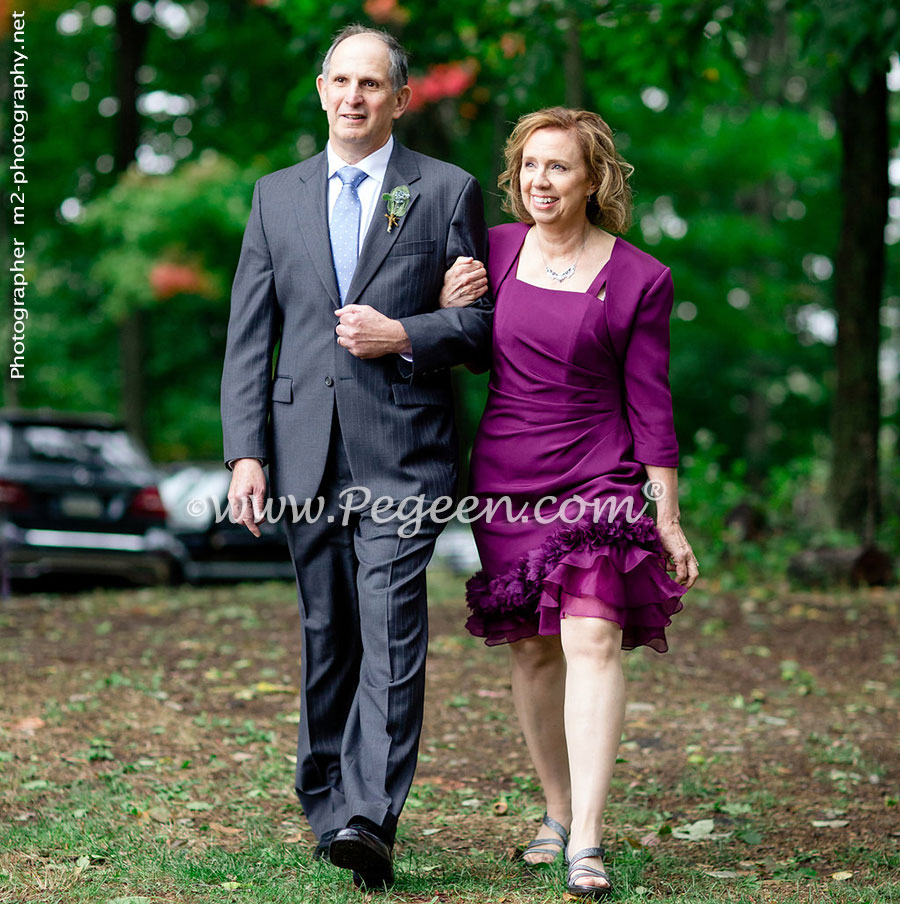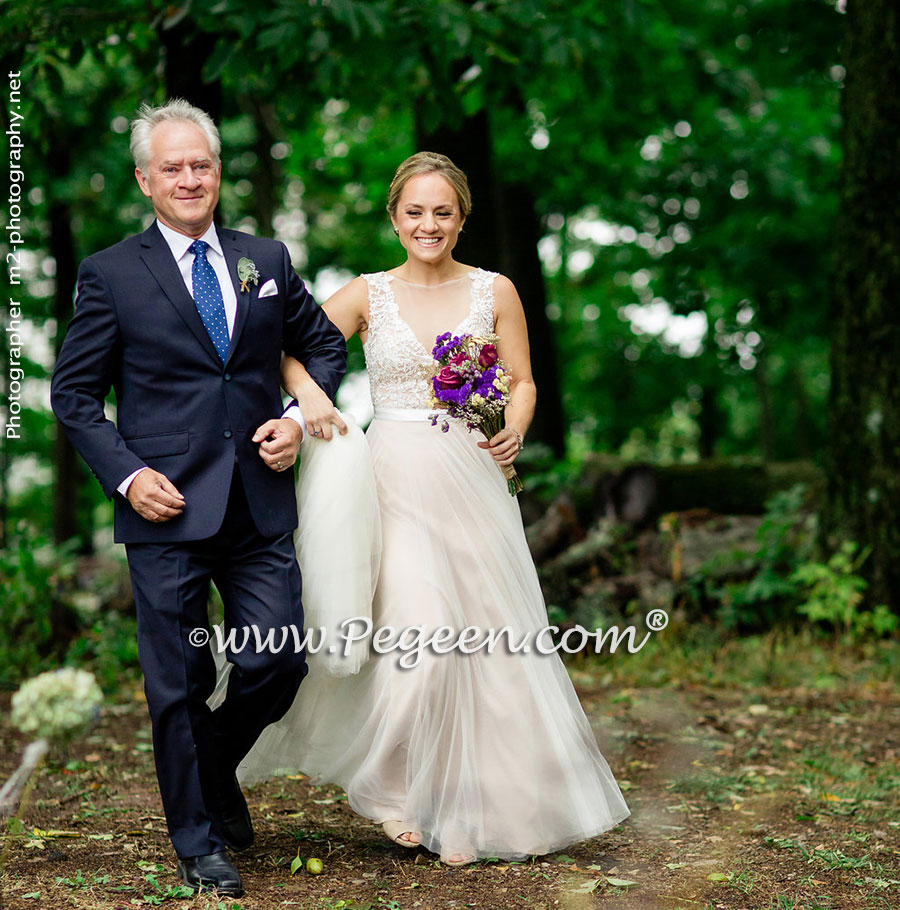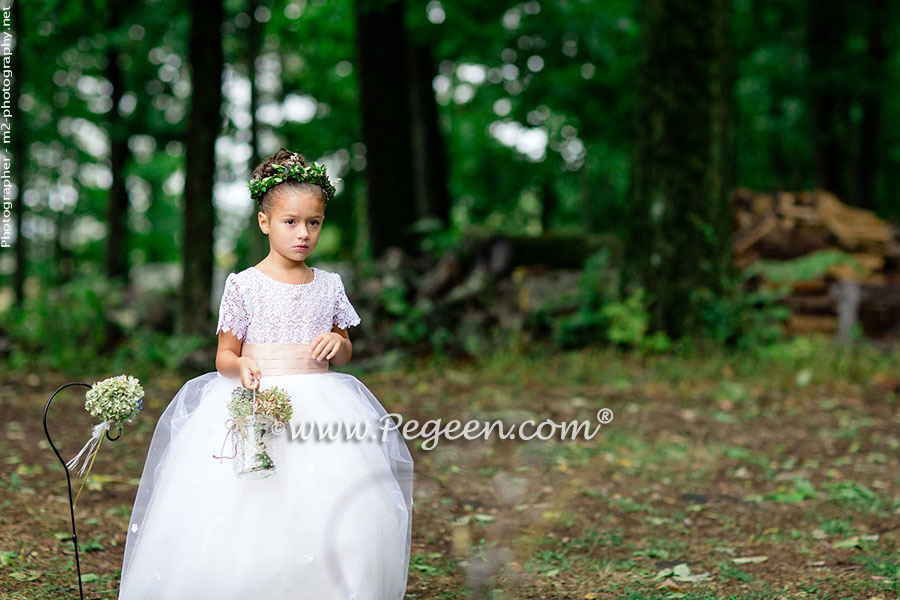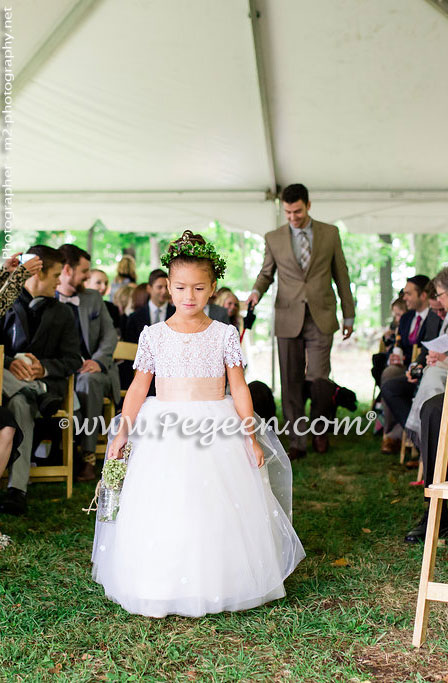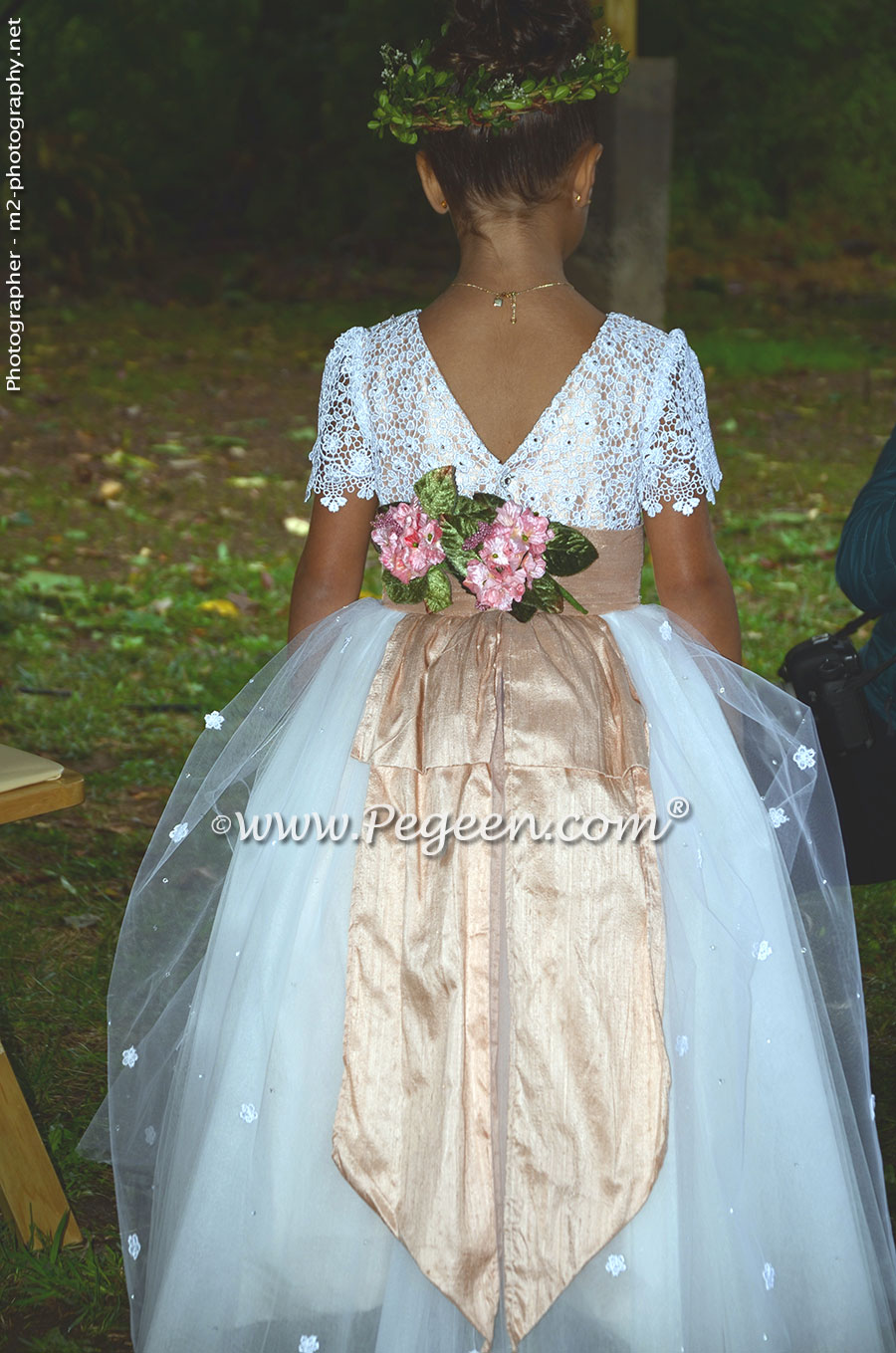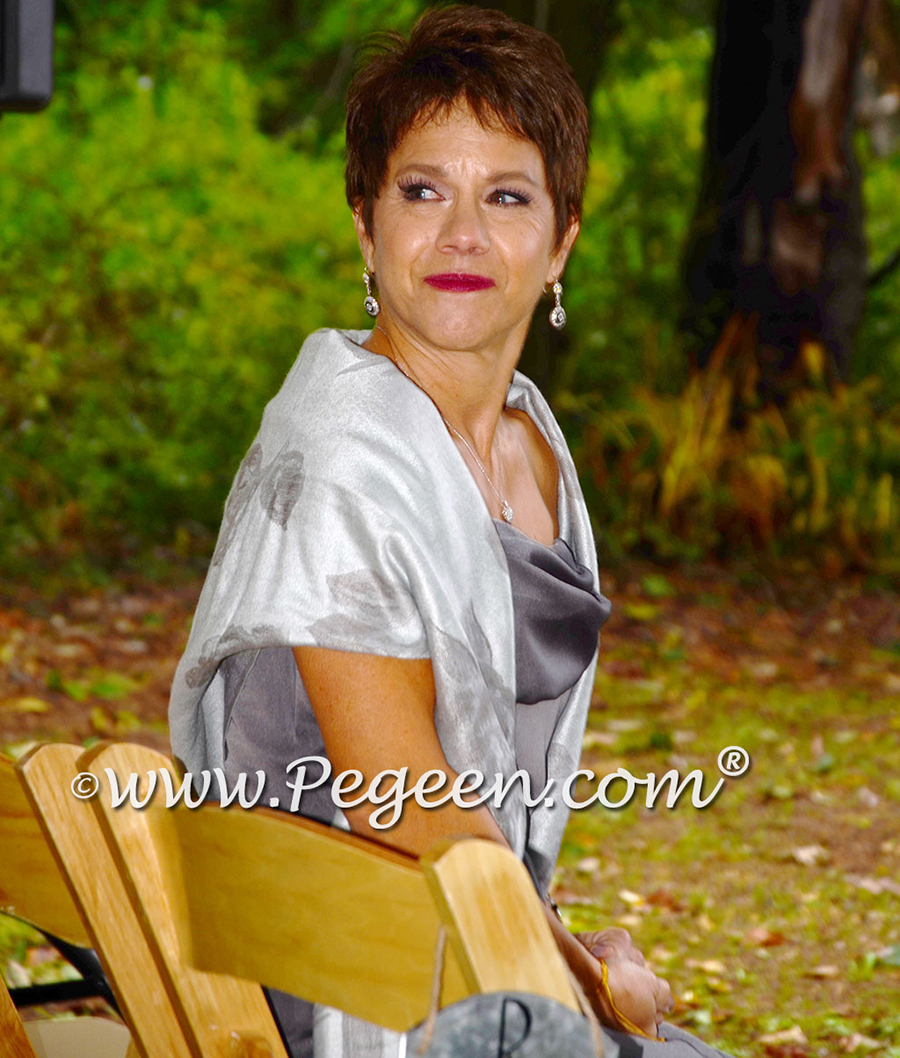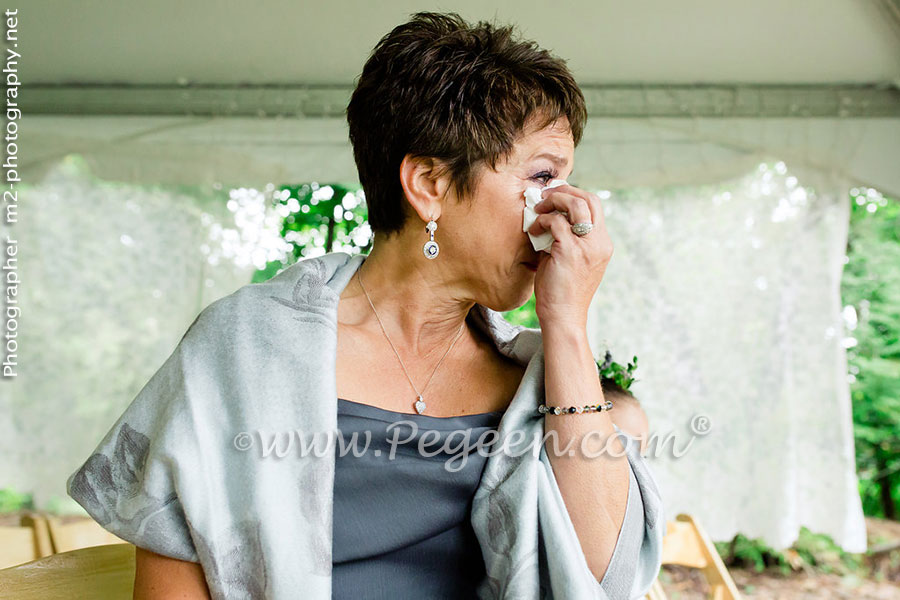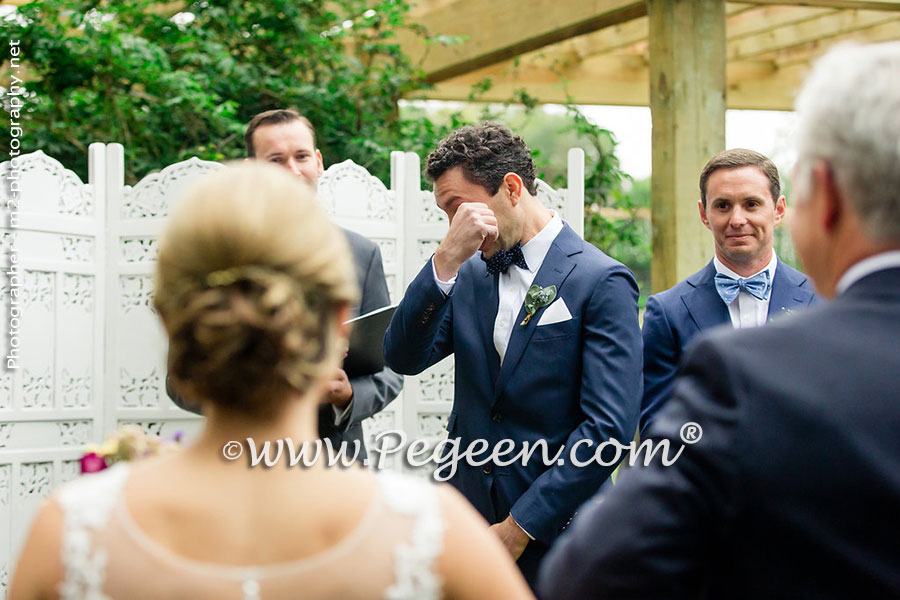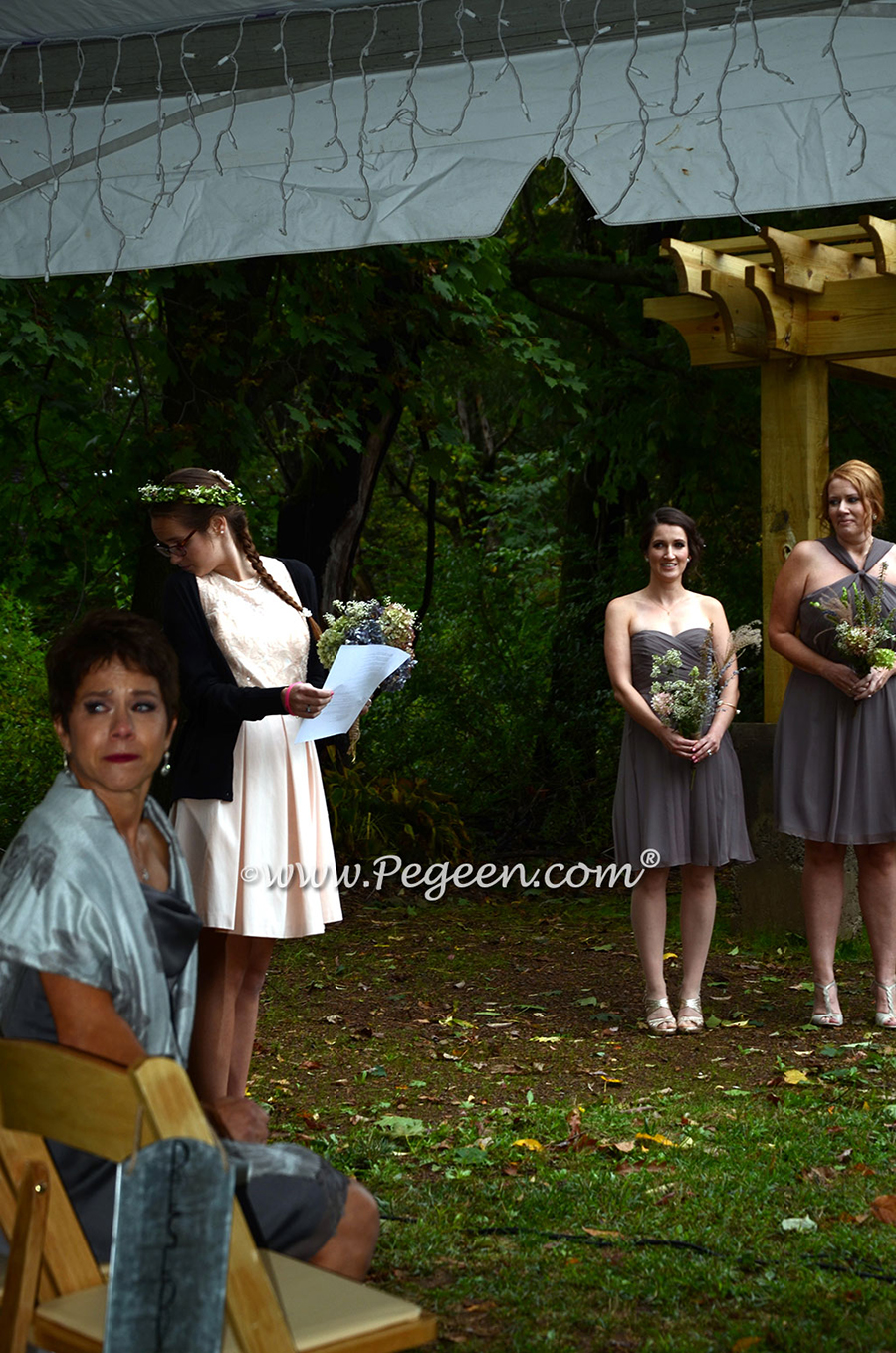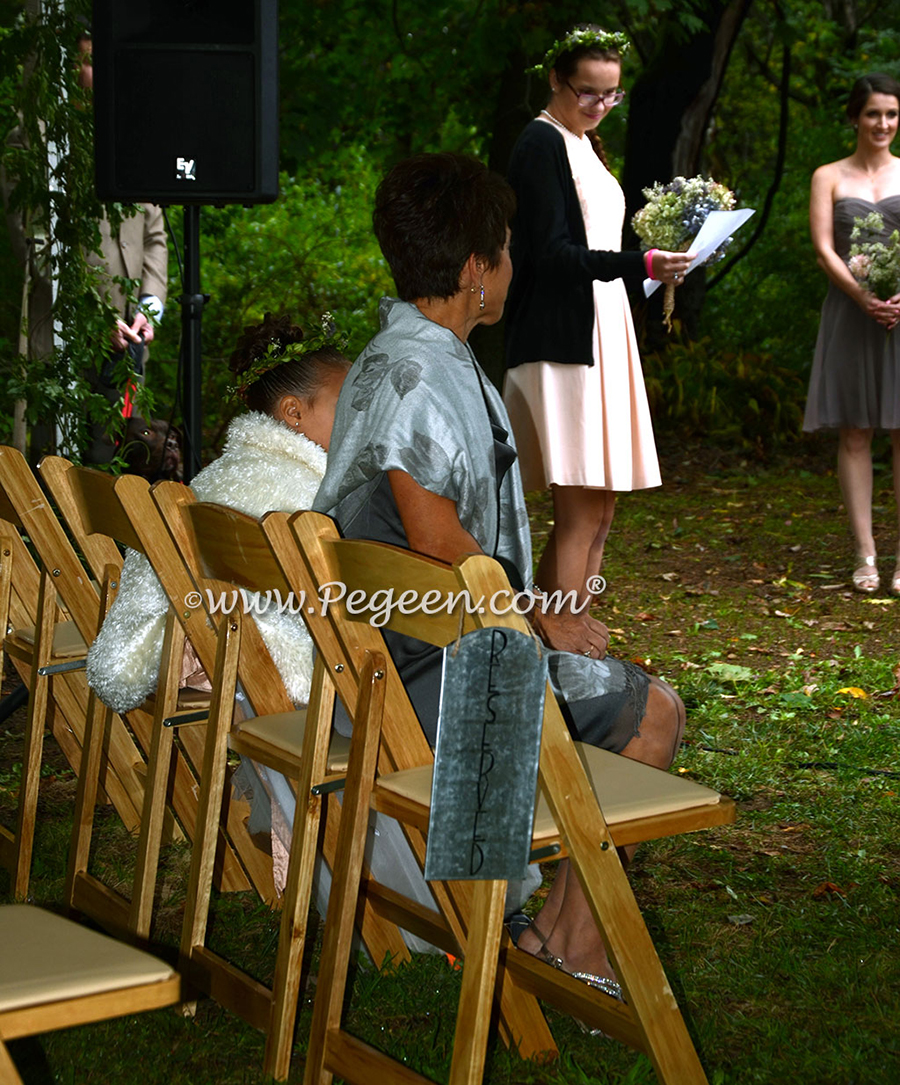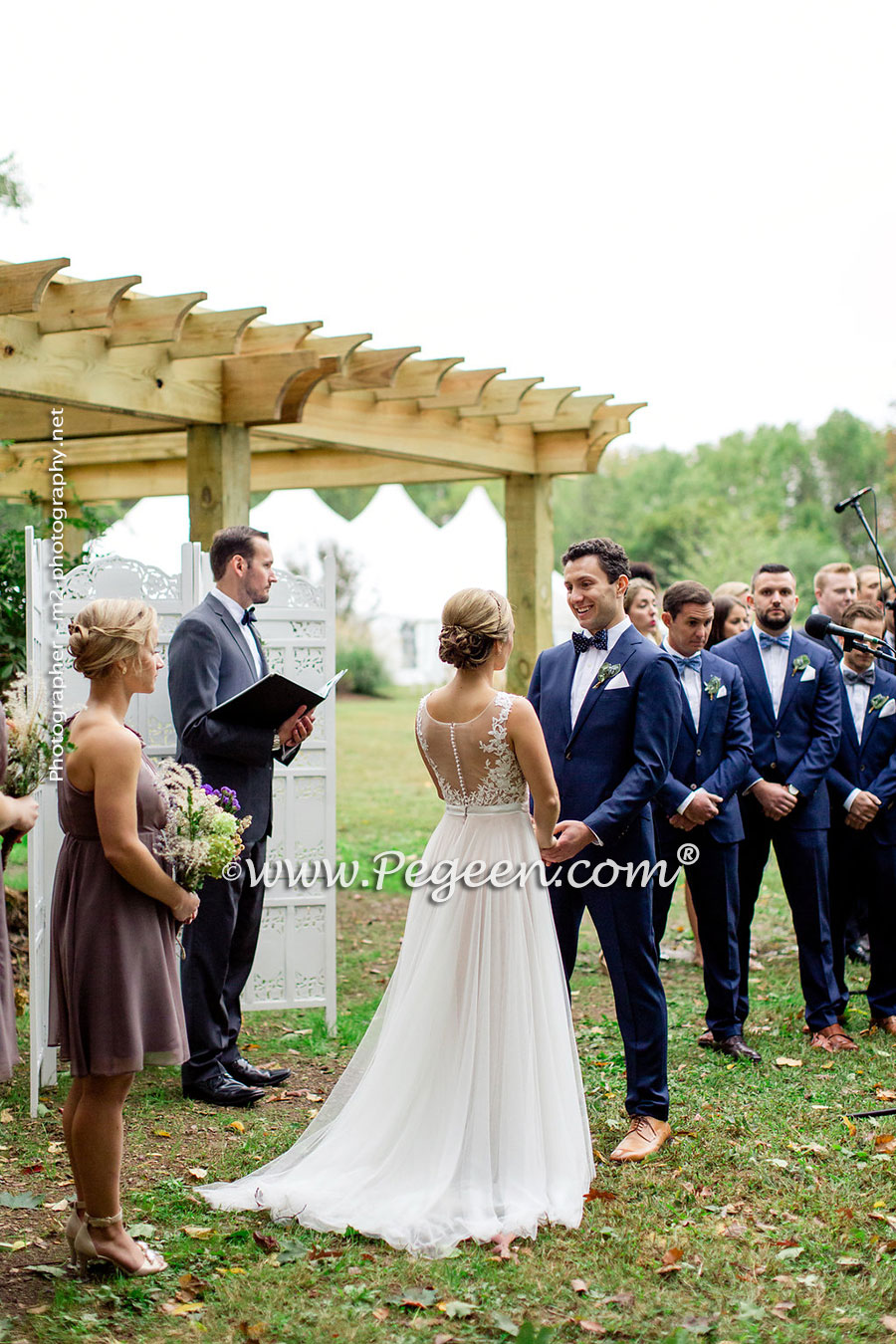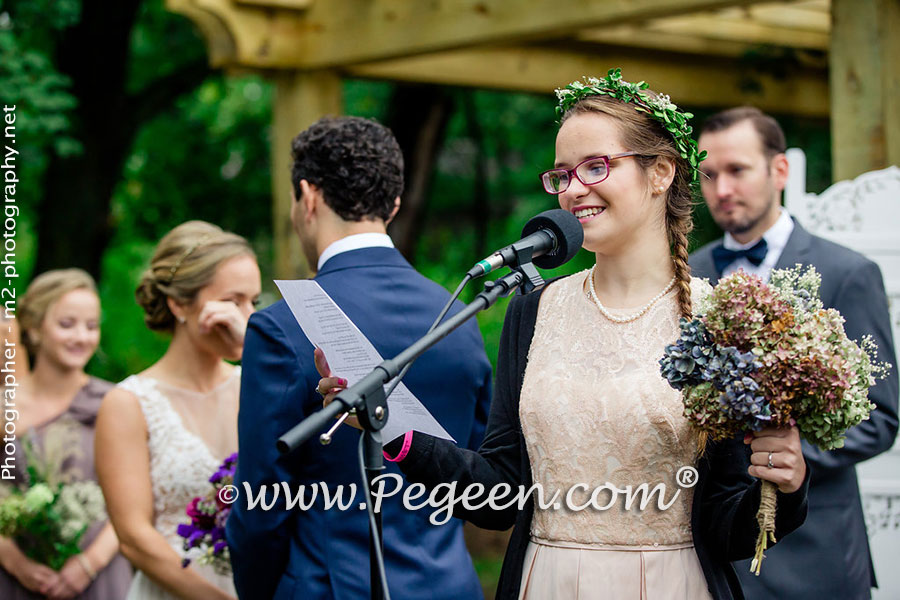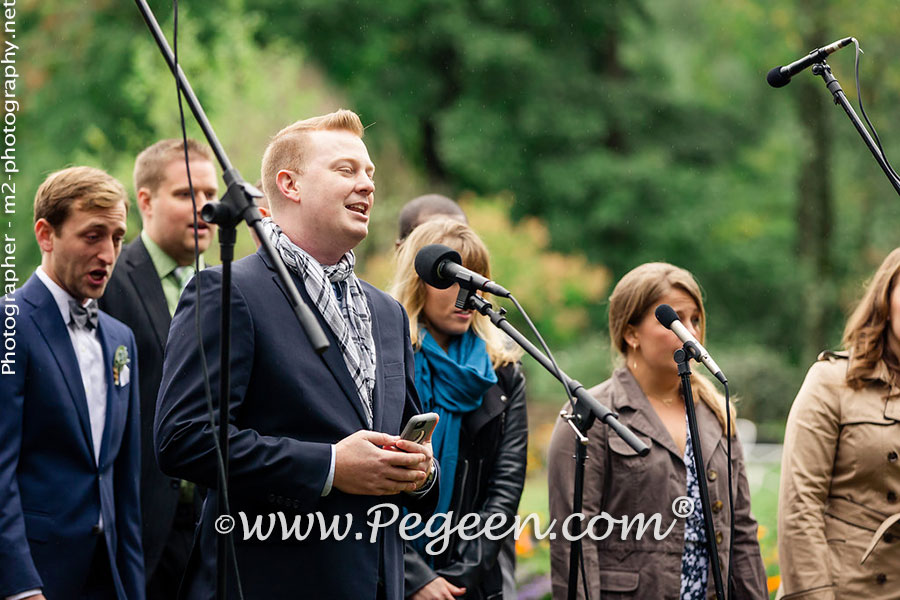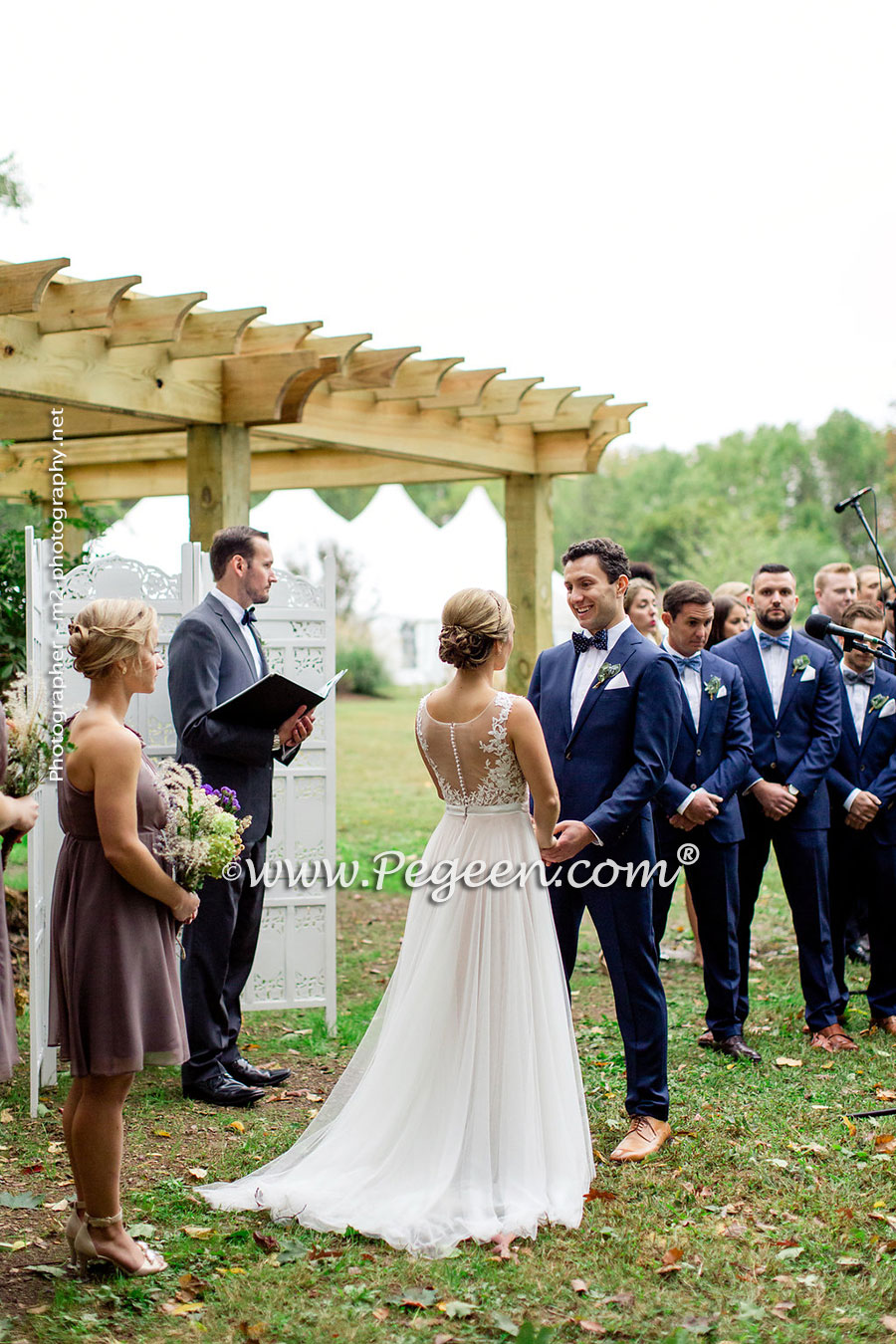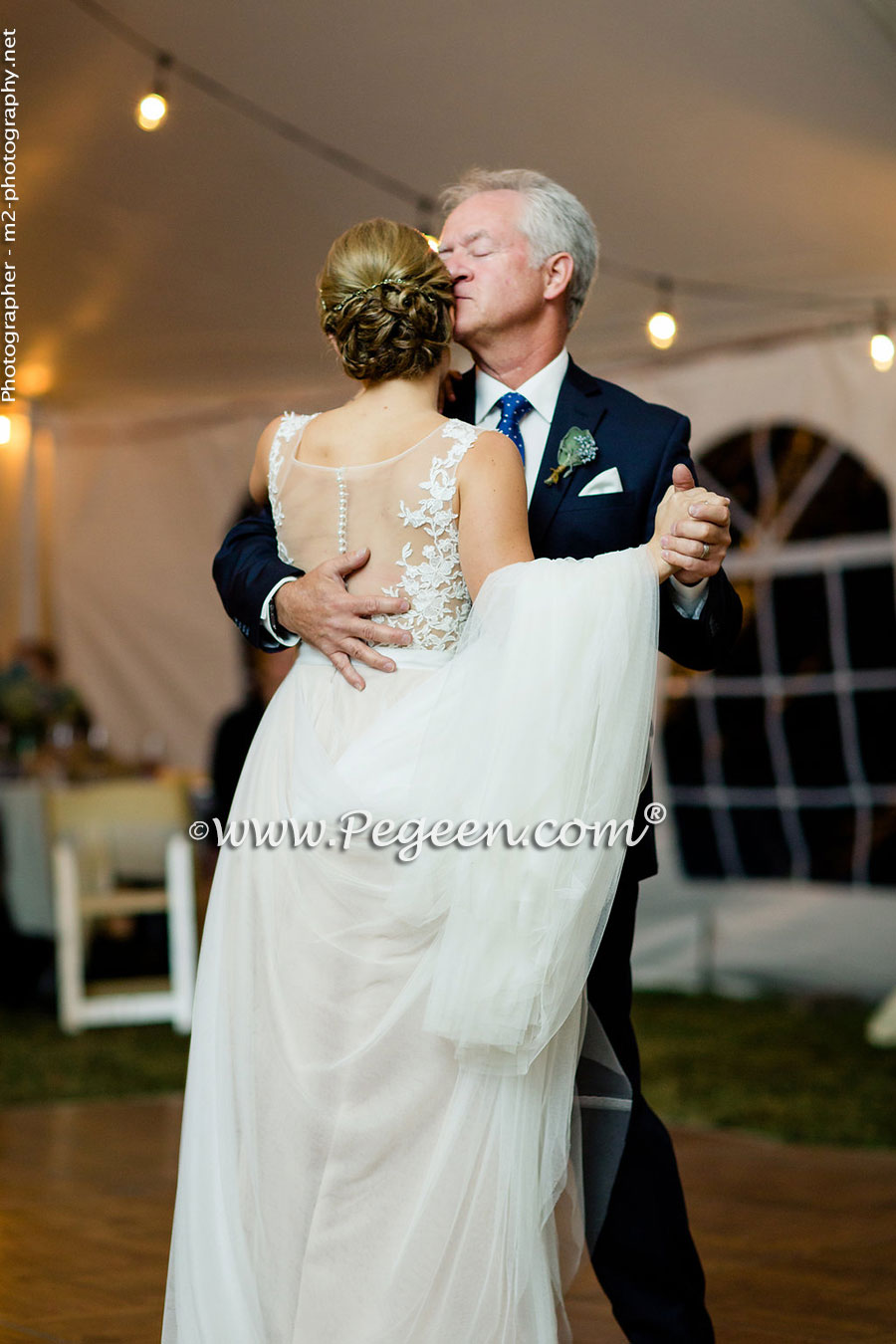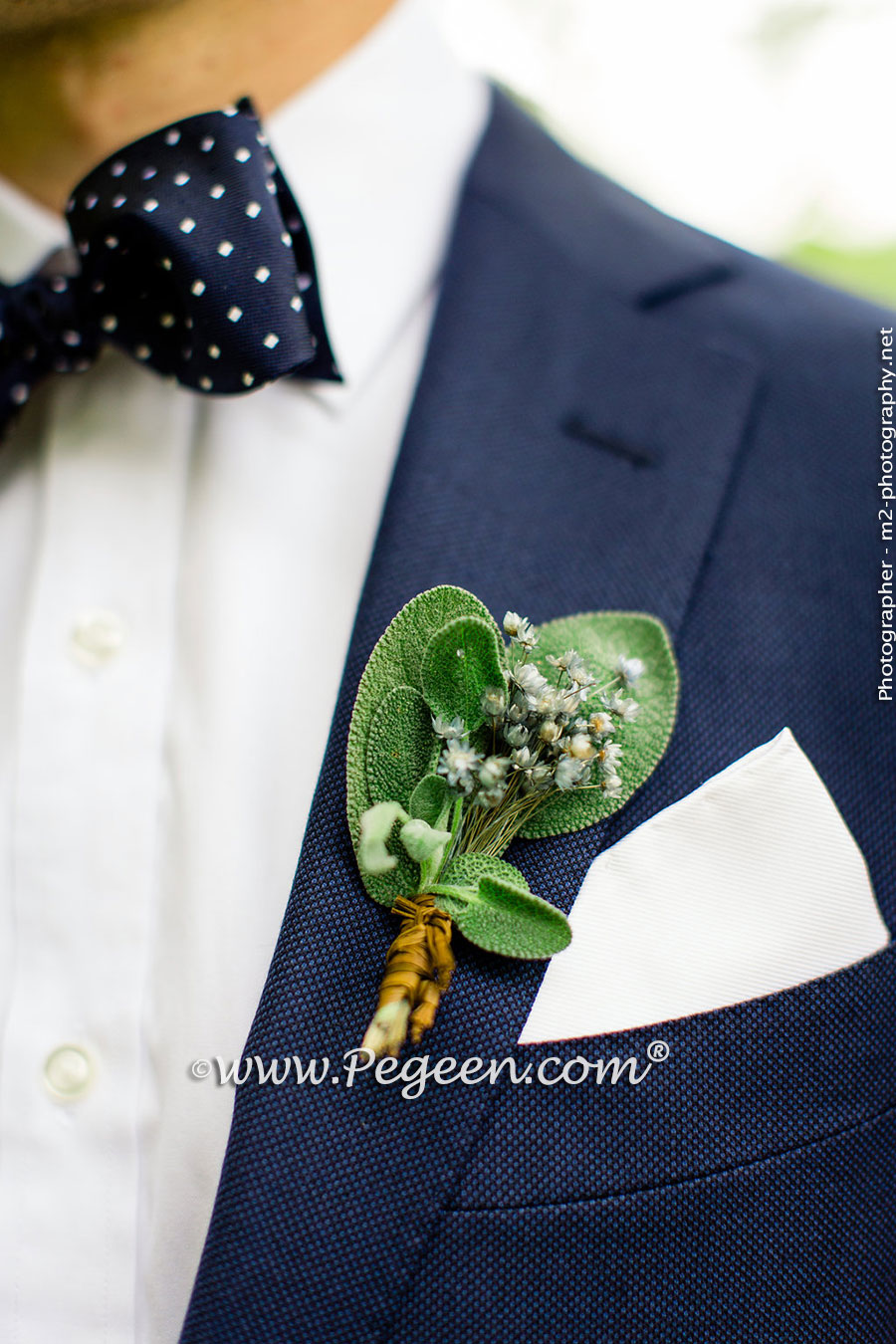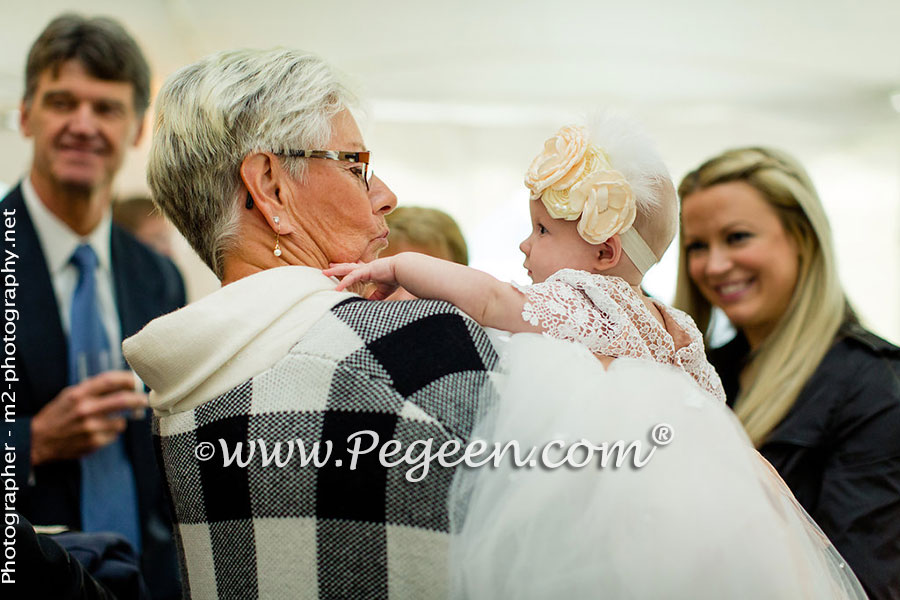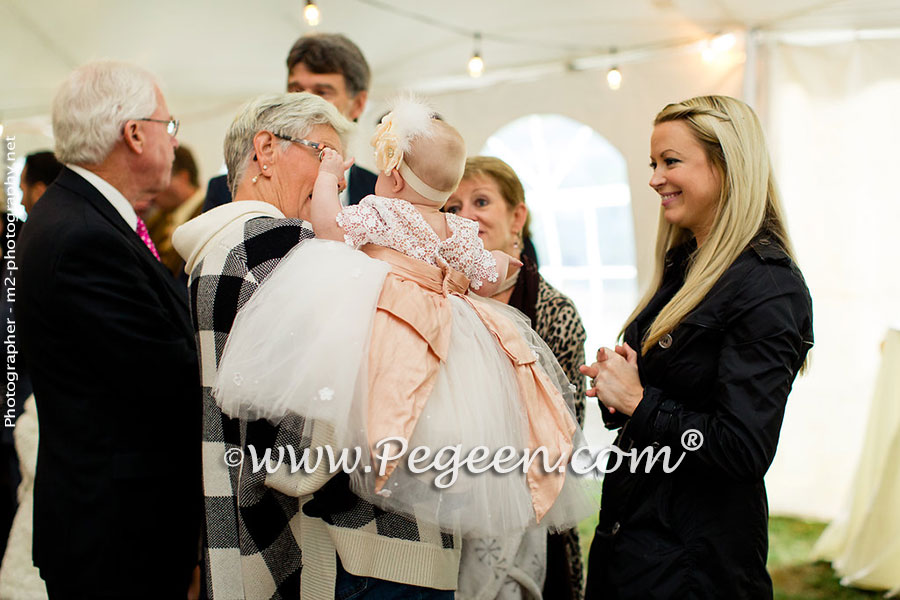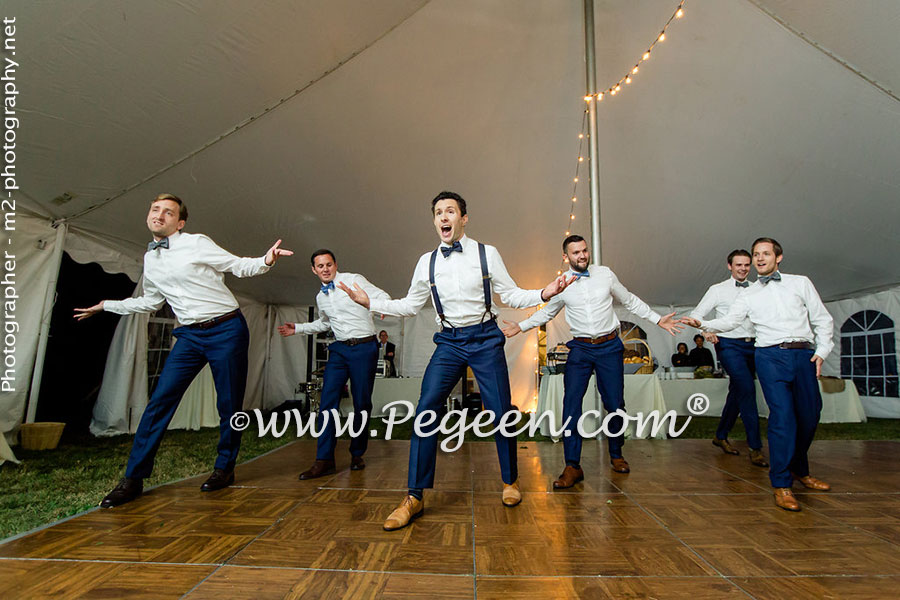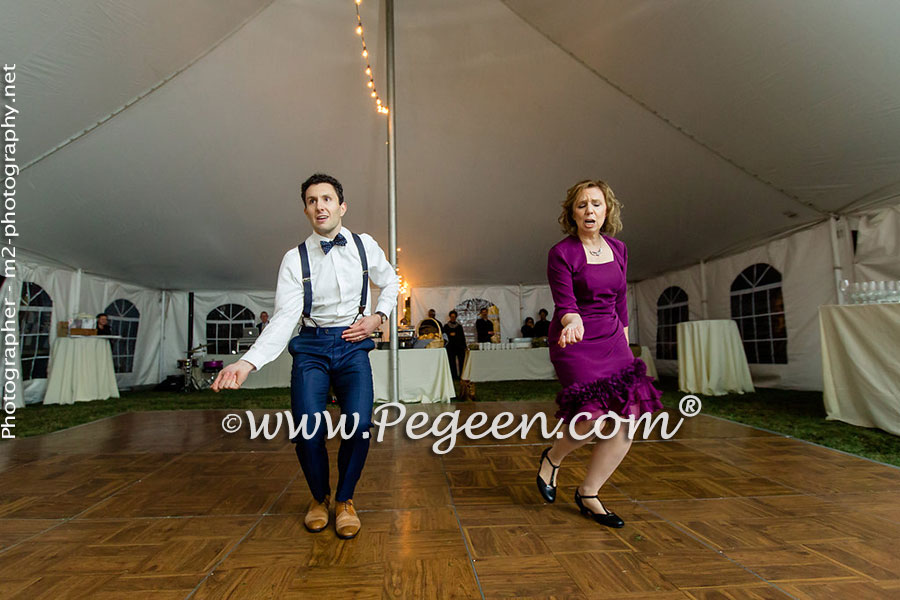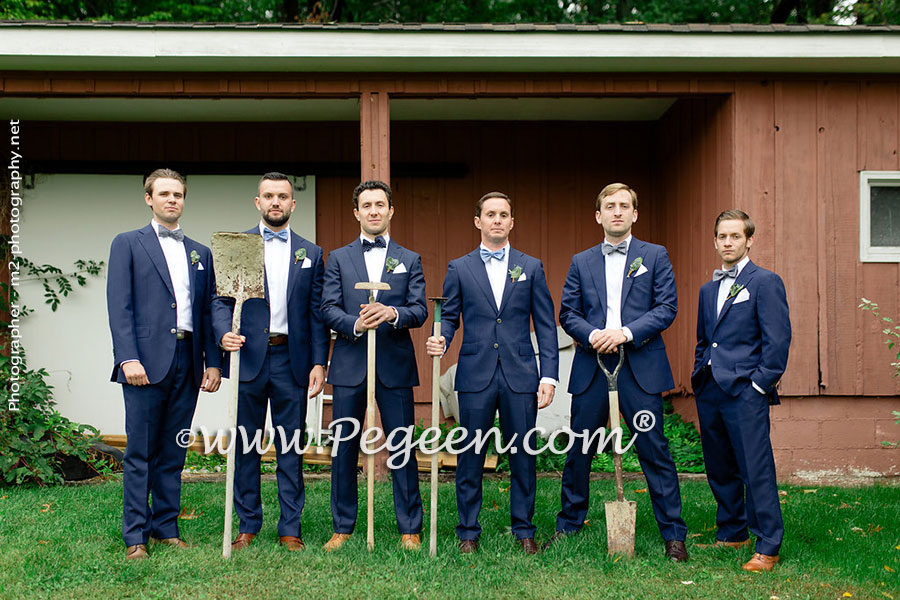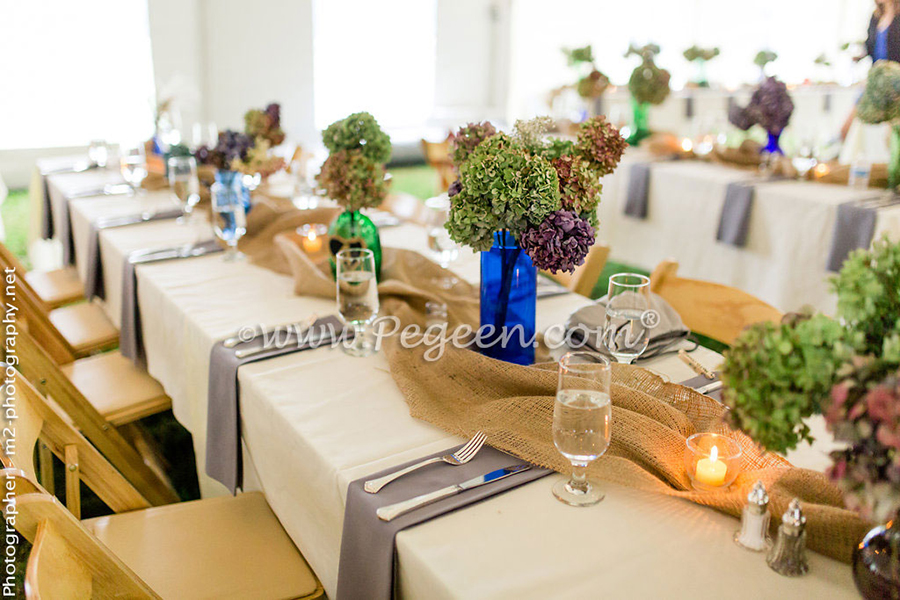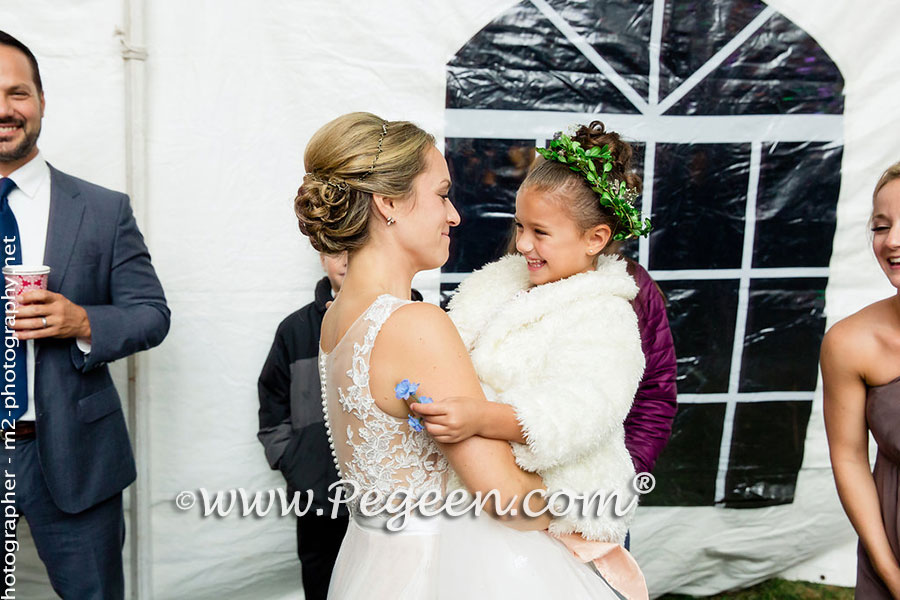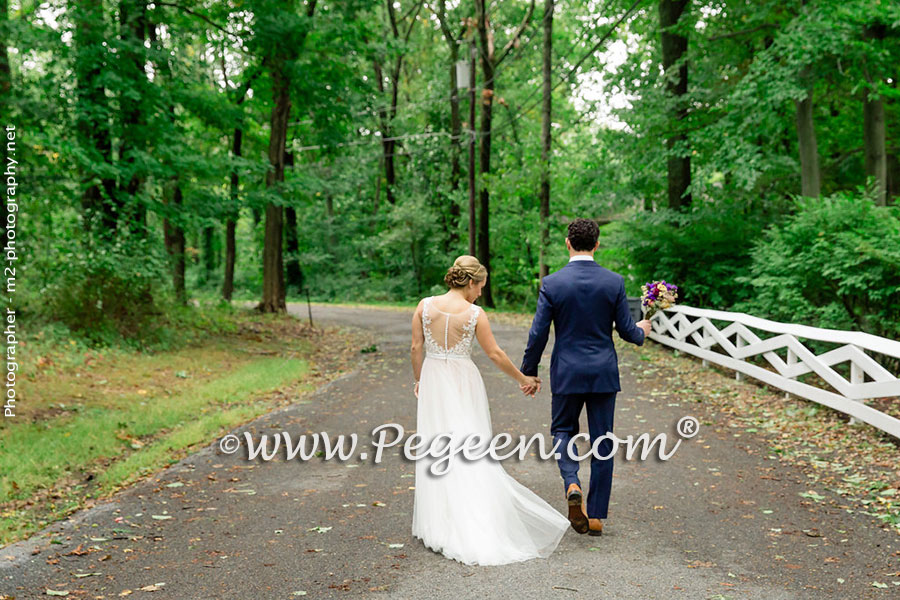 2016 Wedding of the Year Vendors:
2016 Backyard Wedding of the Year: Photography by M2 PHOTOGRAPHY
Wedding planner- Love and Lollipops, Kate Harron, rugby teammate from college
Ceremony presided by friend, Dave Sucharski
Caterer and Rentals Power Catering by Ashley Power
Music- Sound Choice Disc Jockeys, Choir- members of Essence of Joy Alumni Singers, duet by high school friends, Shannon Krowicki and Becky Tkacs
Flowers, bouquets, field grass, wildflowers- collected from friends, family, and unsuspecting neighbors. Jessica dried and arranged them all.
Decor- silver trays and vases were curated by thrift store shopping. Light installation (grapevine & metal spheres w/string lights) designed by bride. Lace fabric curtains and windows- thrift and repurposed.
Artwork on Invite: Alex Curzi, Artist. Collaborated with Karen Murray and bride
Program Cover: My Niece, "Peach"
Suits- Suit Supply
Boutonniere- Kate Harron
Gown- Wtoo by Watters. "Marnie" ~ Bridesmaids- Ann Taylor
Hair by- Purotu Salon in Frenchtown, NJ
Makeup by- Chris Scheier
Shoes- Anne Klein, Mercantile Fiorentini
Jewelry- "something old" maternal great grandmother's diamond watch, "something borrow and blue" sister's blue topaz ring
Rings- bride designed custom band using family stones by Gary Mann Jewelry (Manayunk, Philadelphia), groom's Kay Jewelers
It happened again, a family wedding. This time to one of two darling sisters, both deep in my heart ... that my niece Jessica and husband Alan. You see, Jim and I were blessed with two wonderful boys and my brother and best friend, Tom & sister-in-law, Joanne provided me with "full access" to their girls from the moment they were born. Jessica, his oldest, was my little fashion queen. When she was just 5 years old, she told me, as she twirled in our then retail store, "I just love you Aunt Marg because you make me all the dresses in the world." She always filled my heart that girl and so it was with utter joy that our family welcomed her husband into our crazy and close knit family. The wedding was to be in the family's beautiful backyard, enlarged through 100 year trees knocked down by Hurricane Sandy. At the time, they were sad, but it seemed as if God's will was once again perfect - it left an area for some of the biggest tents I ever saw. Thank goodness for those tents because they definately became our shelter from the storm as one of the largest hurricanes ushered in this weekend wedding, Hurricane Joaquin.
The wedding, a well planned backyard wedding at Tom and Joanne's beauty Central Jersey property, had one small hitch: That weekend, there was a very vicious weekend hurricane, in fact the largest one the east coast experienced, Hurricane Joaquin. 35 years earlier, my brother got married in a horrific snow storm so this history was destined to repeat itself. Poor Tom and Joanne - previously hit by two hurricanes, they had worked hard on massive rennovations and repairs to their home. Tom, was assisted by his other daughter's love, Matt Anderson - a budding architect, and "Uncle" Andy Giancarlo, a builder like Tom who attended Spring Garden College in Philadelphia with him. They worked endlessly on enlarging the house and all sorts of wonderful architectural features, including a massive arbor that helped put the focus on the couple's wedding ceremony. My other four siblings and I were kept up to date with all the building goings-on through emails. My siblings pitched in many weekends, as did the groom-to-be and groomsmen, and I know that my brother Tom was so overwhelmed by all this help from family and friends. Then the news came, the largest hurricane was set to roll right through Western New Jersey. But, even as I worried about flying north for the wedding, Jessica, always prepared, was ready. Guests had warm blankets to cover them if needed and a huge tub of umberellas at the tent entrance and plenty of boots. And then, a miracle happened. The sky grew a bit brighter and the clouds parted for just a little while during the ceremony. Later that evening, everyone had such a great time and the band played just loud enough that we didn't hear the whipping winds and rain from the storm. I love this then little girl Jessica. In many ways as she grow, her growth spurred my business. But, not because what she did to inspire me in my business, but because, if I was to have a girl of my own, I couldn't have picked a more precious daughter, and her sister Kate, well, I am a lucky, lucky aunt. I hope you enjoy the photos from her wedding as we introduce our selection for the "2016 Flower Girl Dress/Backyard Wedding of the Year" - from the Couture Collection | Pegeen.com,, Marg Hyland, Head Designer/Founder
Pegeen Couture Style 414 - Silk with burn out lace and Swarovski Crystals
Location: The Hyland Manor, Pittstown, NJ
2016 Wedding of the Year: Photography M2 Photos l (856)264-6747 Philadelphia l www.m2-photography.net/blog
For the Bride, we designed exclusively, Pegeen Style 414 in Tulle and Silk and Swarovski Crystals for her flower girl and our newest family member, Lily